Neon signs are great for
A show stopping centerpiece to your interior or exterior branding
A cost effective way to create impact
Creating mood and atmosphere
A low carbon footprint with LED options
There is quite possibly no other signage type with the appeal of the neon sign, with connotations of classic past eras and also the future it truly has a versatile and universal appeal, technically true neon signage is expertly crafted from blown glass and filled with rarefied neon to create the bright unmistakable light that neon signage has become synonymous with. In more recent times, there have been innovations in the industry with alternative solutions such as LED flex neon which creates the effect at a fraction of the cost and manufacturing time. At Sauce we can design and produce neon lighting for your brand and business, and have created several neon signs for many clients for a variety of use cases.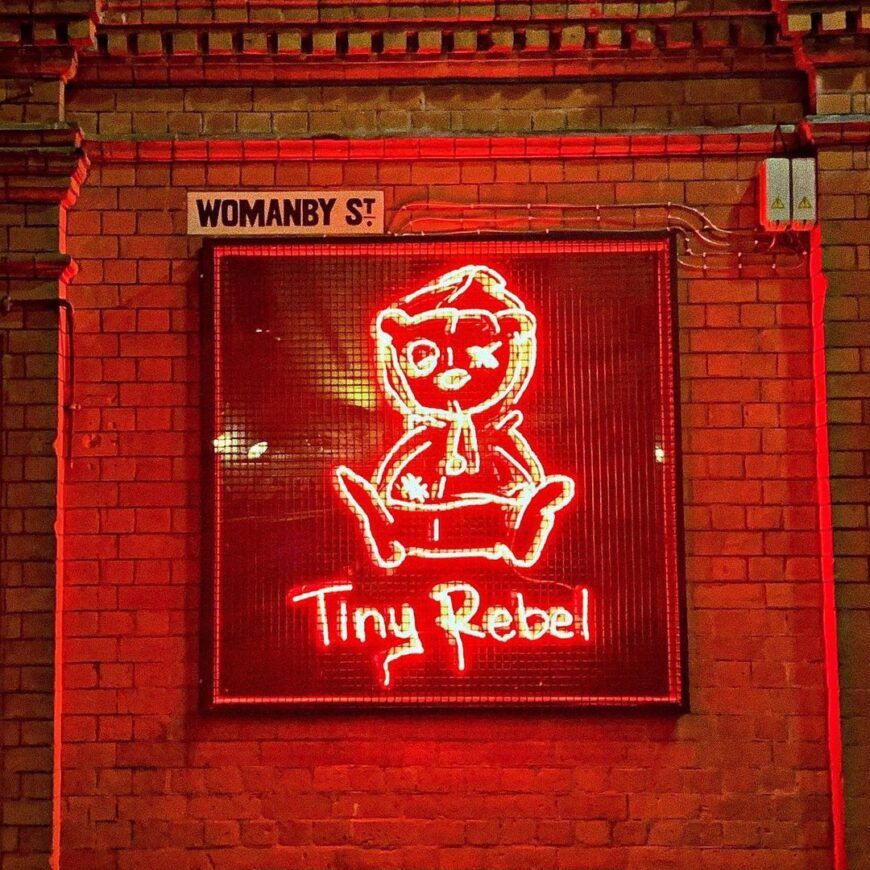 Glass neon — the classic original
Glass blown with a spectacular light emitting gas, is what is considered the only true neon when it comes to neon signage, it can only be manufactured using traditional glass blowing and shaping. The benefits of traditional neon signage is that it can be used both indoors and outdoors to striking effect. Comparatively to the more recent methods in creating neon signage, traditional neon  is more expensive to create with more consideration needed to be given to it's positioning. When positioned at points that are accessible, it is essential that the sign is encased within a sturdy mesh due to the high voltage that they run on — the mesh however often adds to the look and compliments the 'neon' feel of the signage. In terms of longevity neon signs can last decades before needing regassing.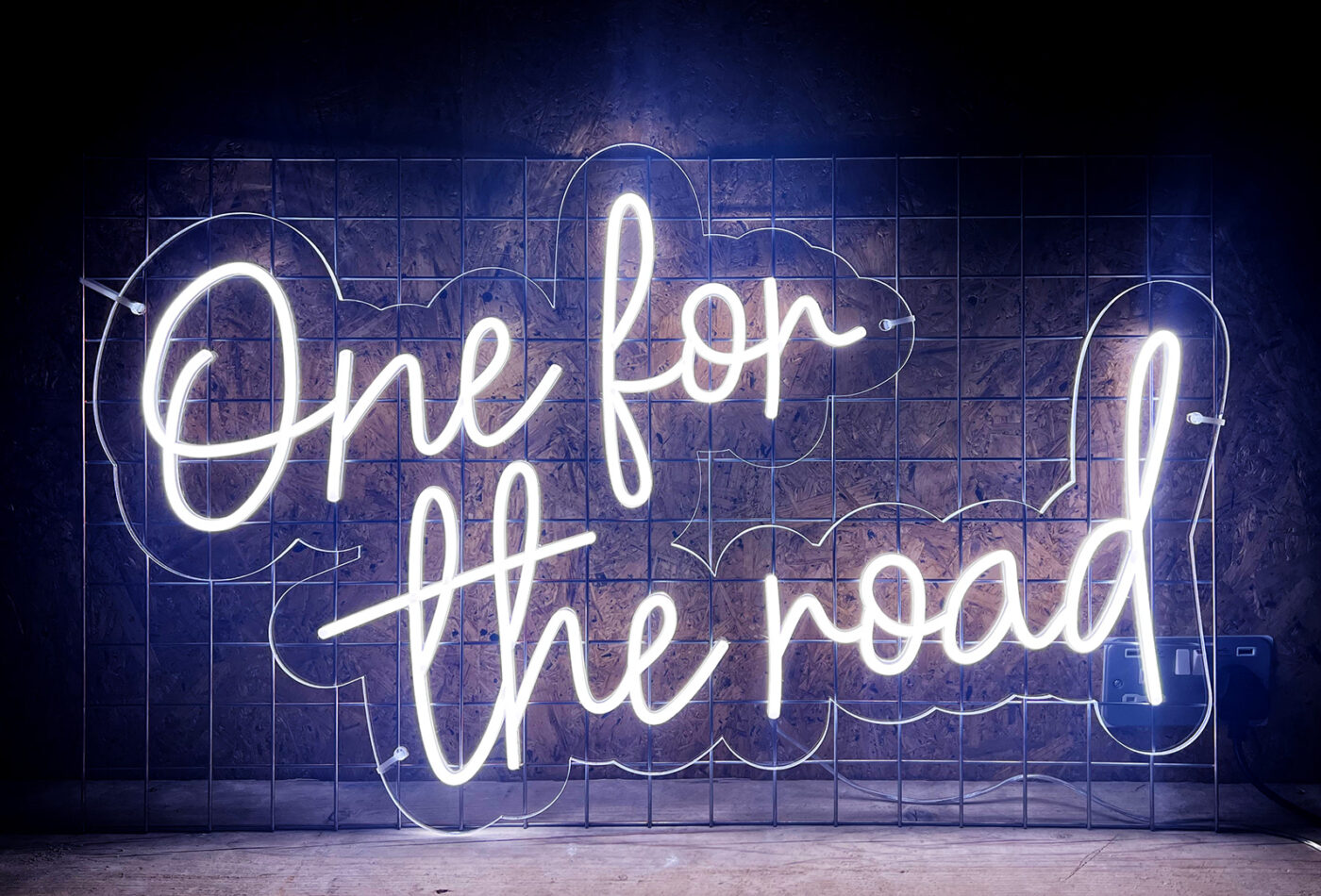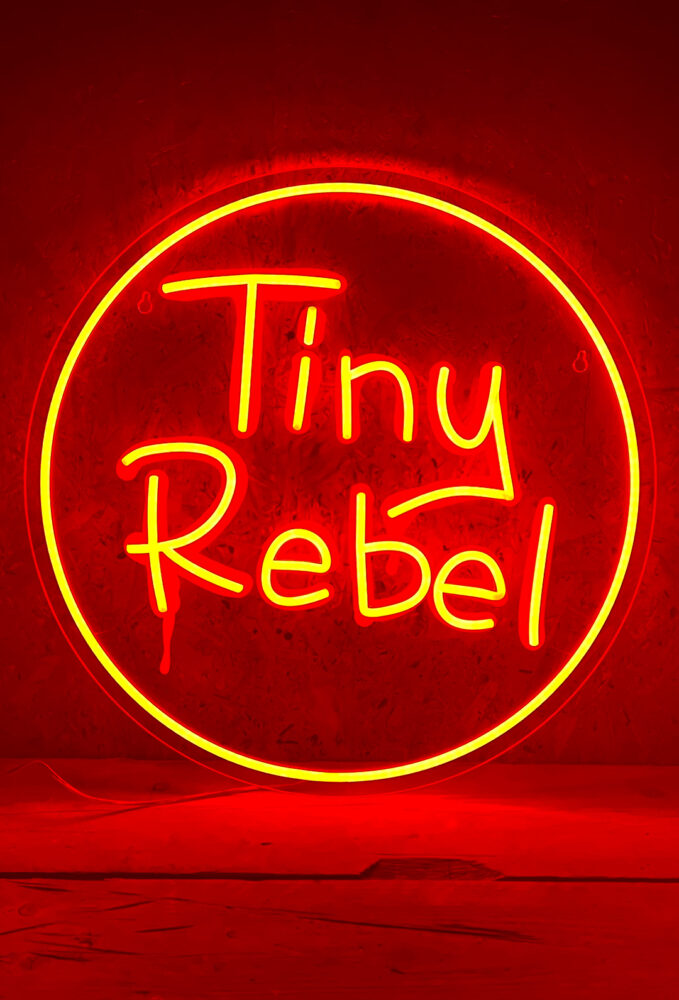 LED flex neon signs
By far the most popular and cost effective type of neon signage is LED flex neon. Designed for indoor use has seen it a popular choice for restaurants, bars, office downtime areas and even within the home. Backed onto cut acrylic, the shape of the branding, lettering, and even linear illustration is routed into the acrylic, where the flexible LEDS are embedded and carefully shaped to create the neon lighting. The acrylic backing also enhances the lighting with a soft diffused glow that the acrylic subtly transmits. With options to simply plug into the mains, or have wired up to a system, neon LED flex is a versatile solution.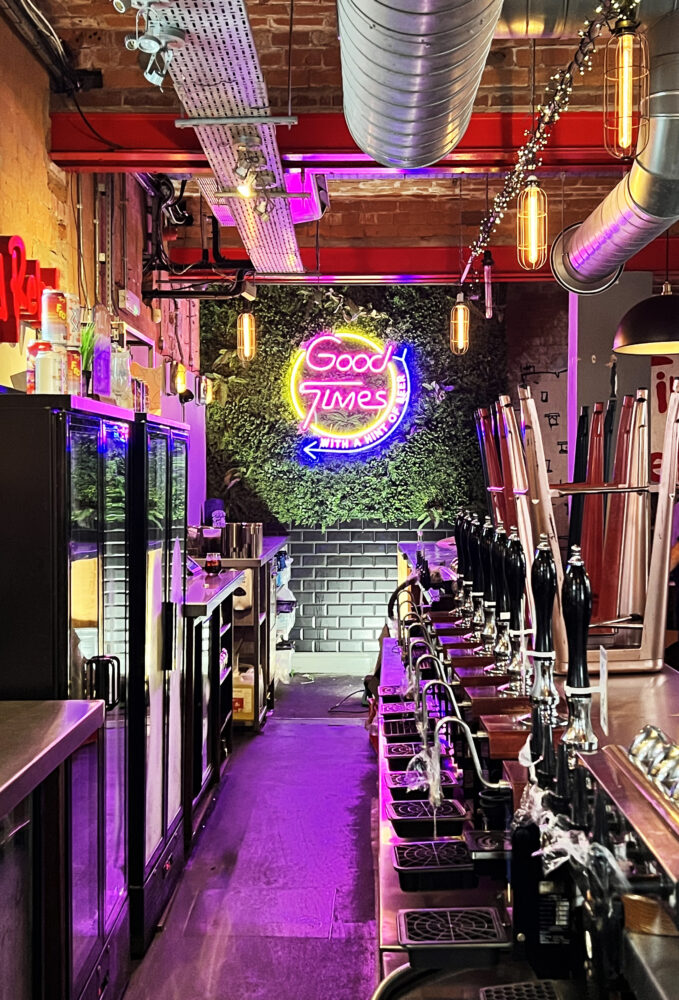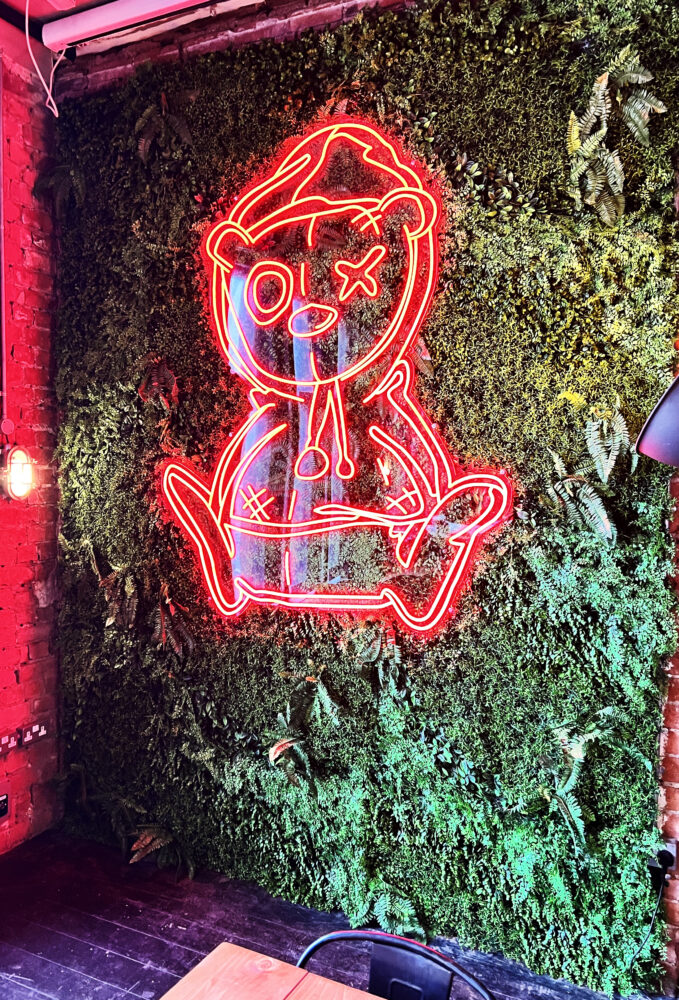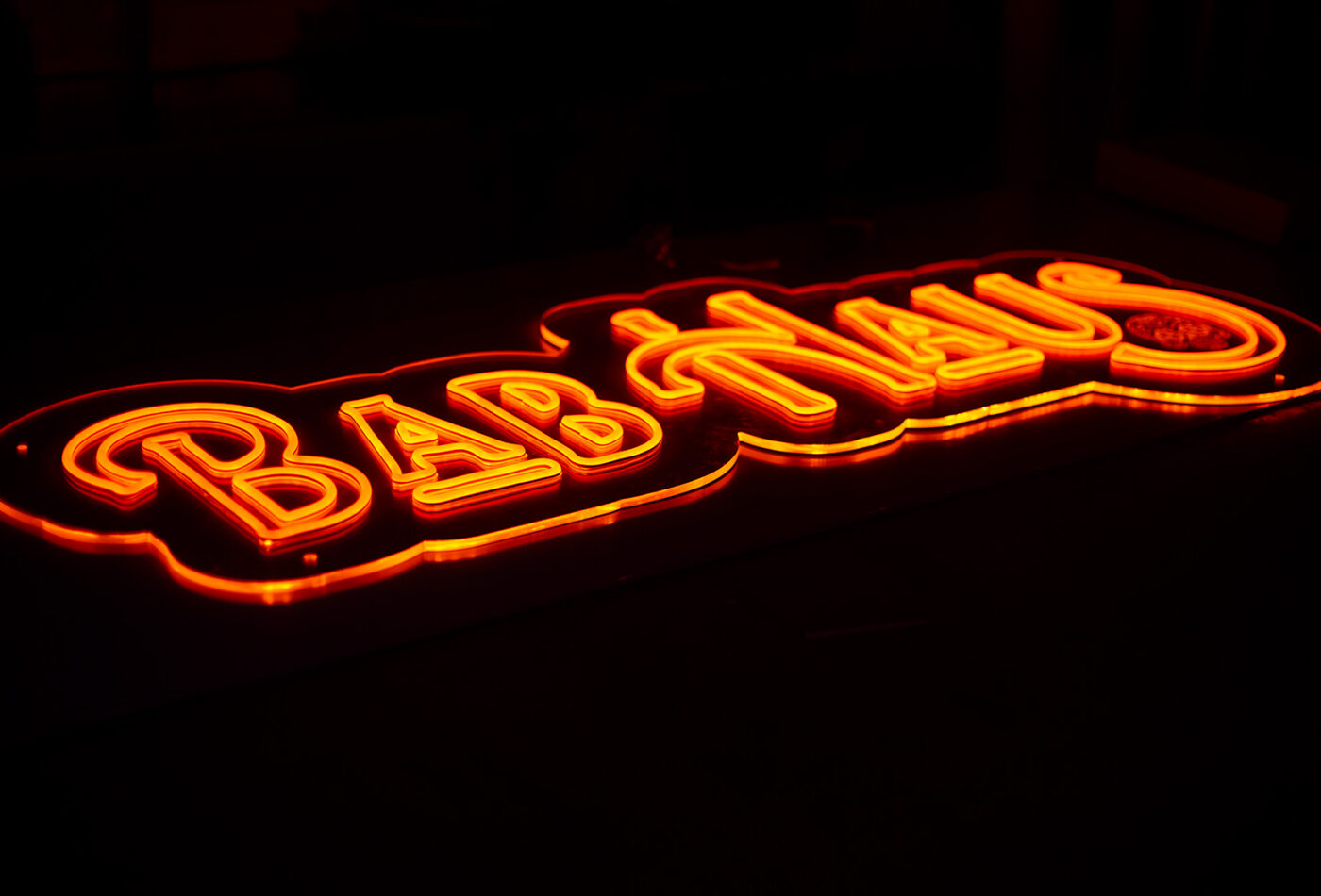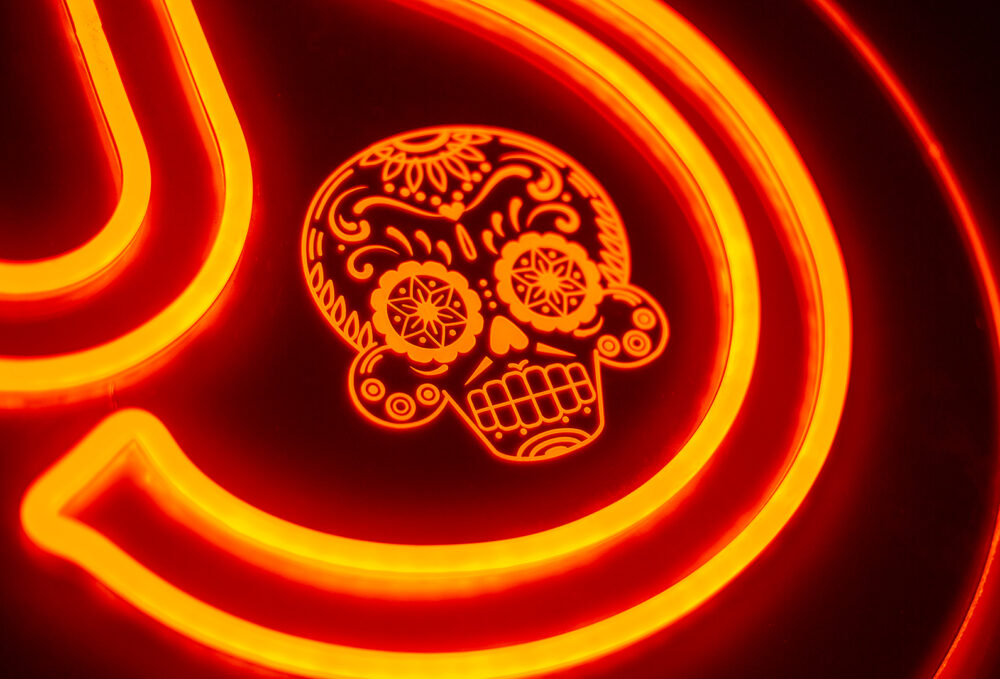 LED block acrylic neon
Another alternative for a neon style effect is block acrylic LED signage. Whilst not strictly the traditional neon approach of  replicating thinner rounded tubing, this is a great solution for signage that is as bright as neon, but allows for varying degrees of thickness for 'weightier' signs that aren't cleverly constructed with traditional neons pure 'outline' approach to realising lettering, icons, and illustrations.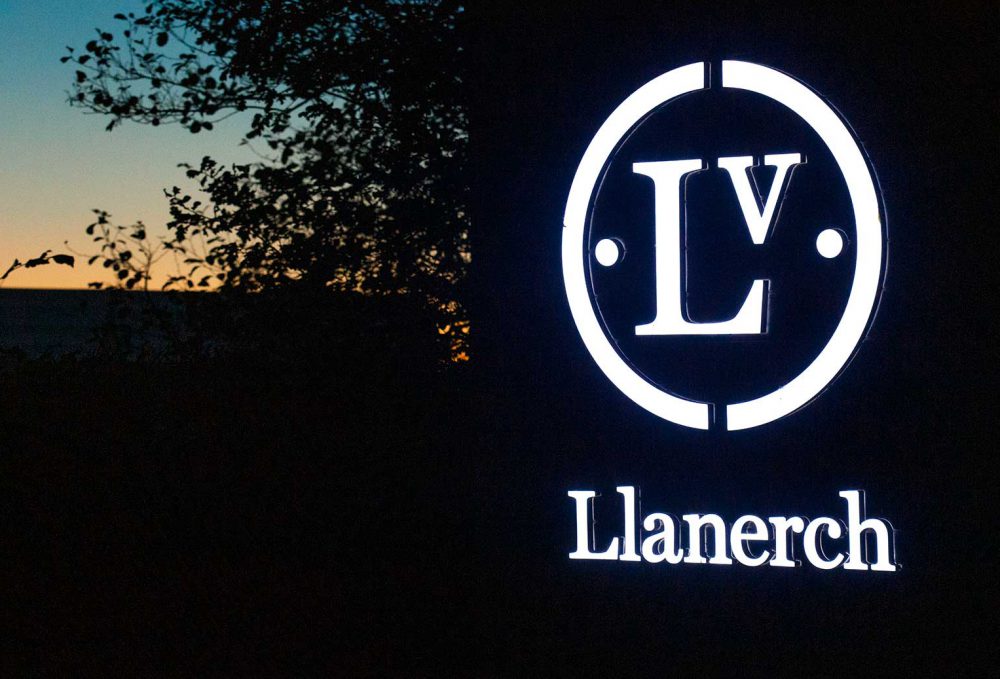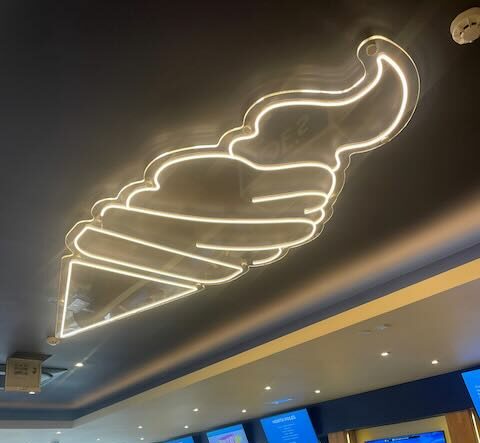 Types of
Neon signs
Glass neon signs
LED Flex neon signs
LED block acrylic neon signs
Looking for Neon signs
Call us on 02920 361 848 to discuss your project
Request a quote online
Get a quote for
Neon signs