Hanging + projecting signs are great for
Standing out on busy high streets
Supplementing a main sign for maximum standout
Highlighting key areas in busy environments
Exterior applications
Interior applications
Hanging + projecting signs
Projecting signs are a classic busy high street staple. Showcasing your offering amongst the crowd on bustling streets, they really make your business standout. Traditionally associated with the high street, projecting signs are also no stranger to interior application, great for wayfinding, or highlighting key areas such as restrooms or departments in larger spaces, they are a great fit for a wide range of applications. From traditional hanging signs, to more robust illuminated lightbox varieties, we work with you to find the right fit.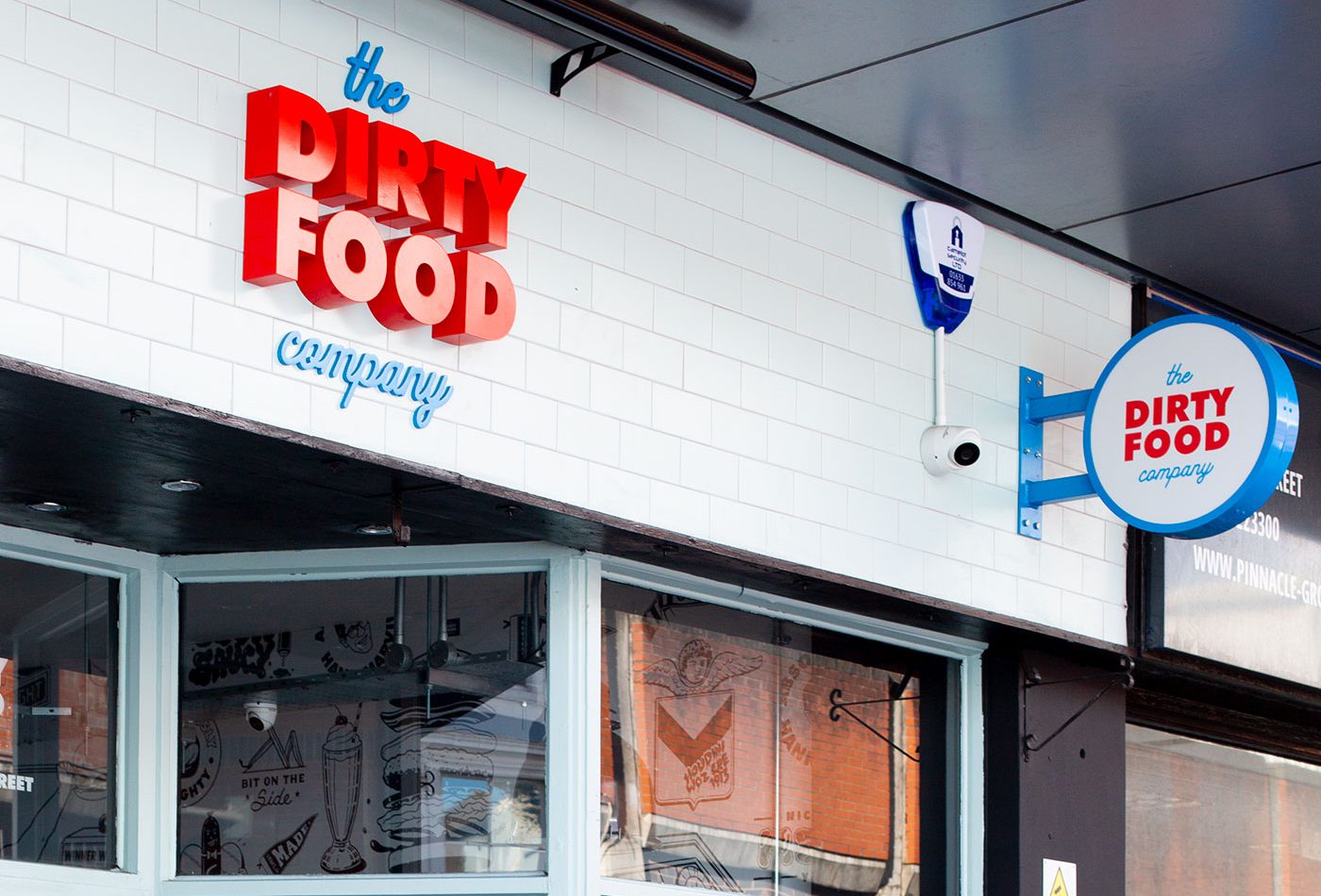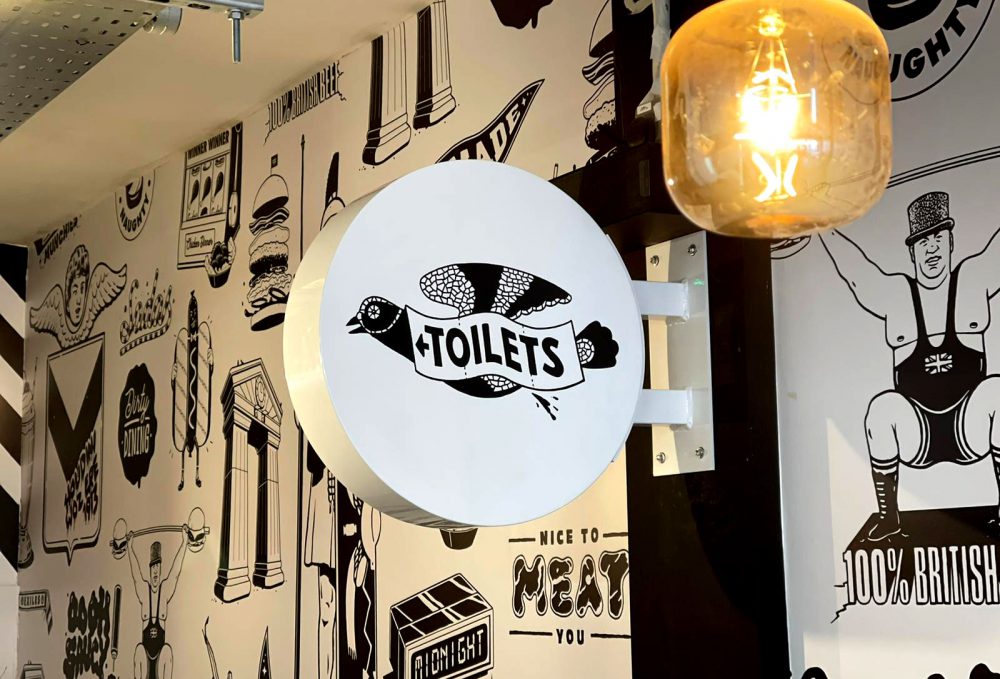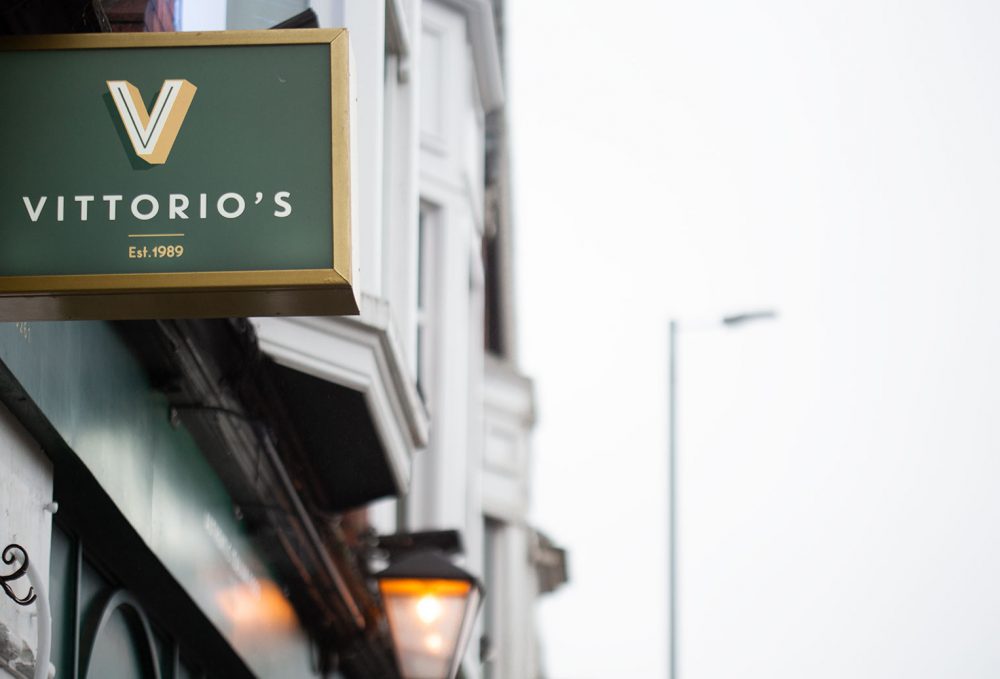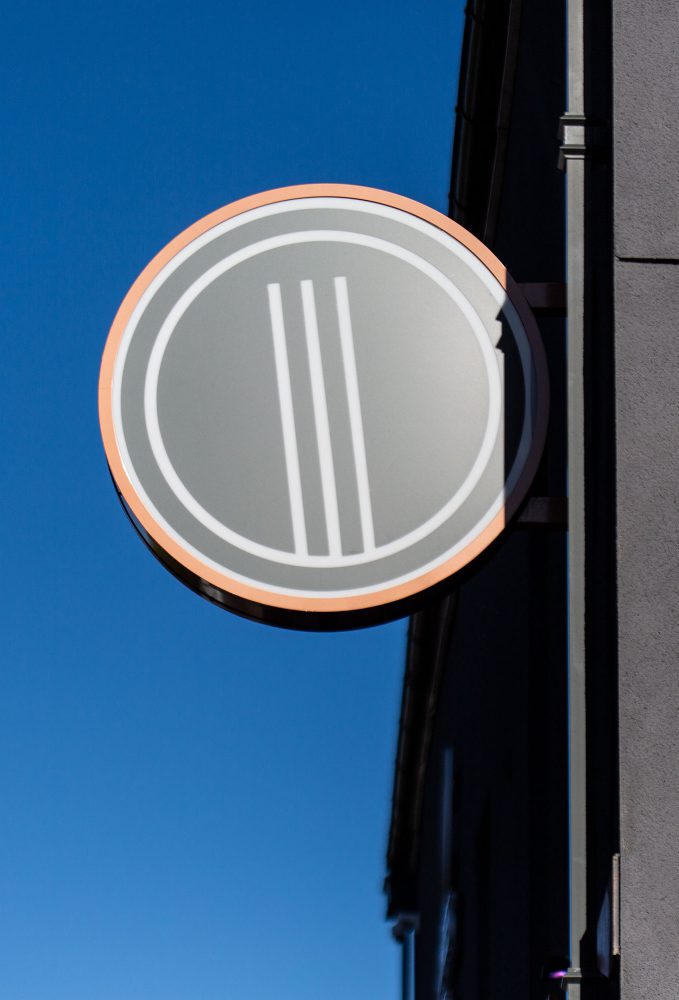 Extended signs for brand extension
A well designed and considered brand will usually consist of more than just the logo. Consisting of various elements such as maker's marks, iconography, strap lines and mascots. Adding a projecting sign alongside your principal sign, highlighting a brand element such as a mark or mascot creates a bold and recognisable identity.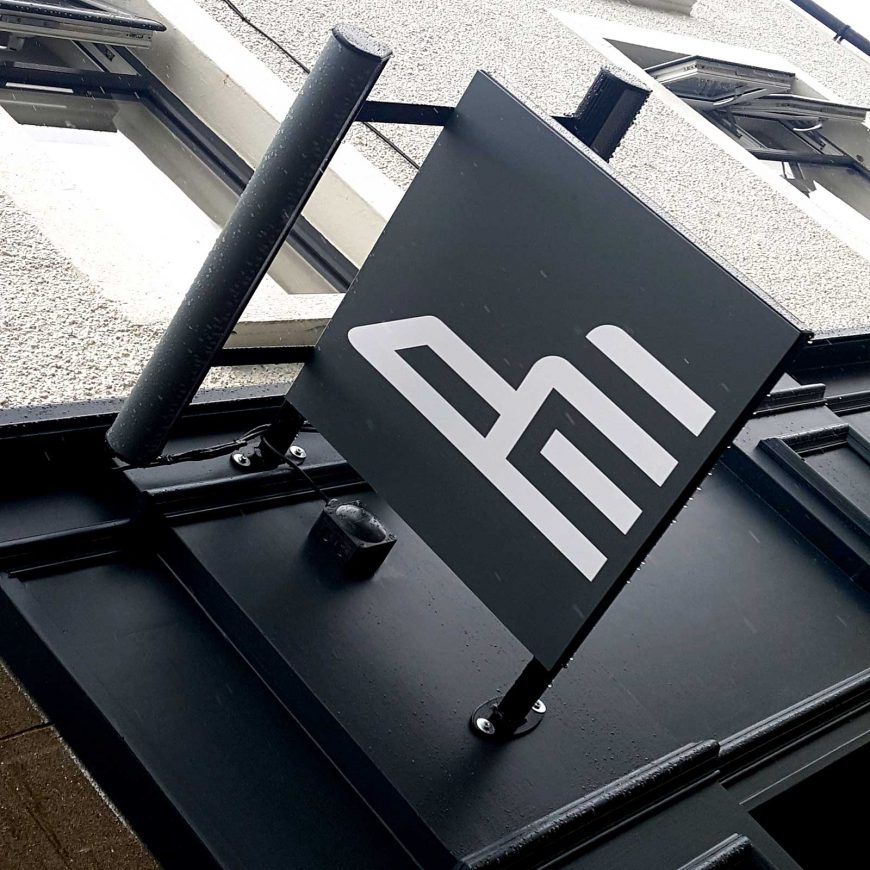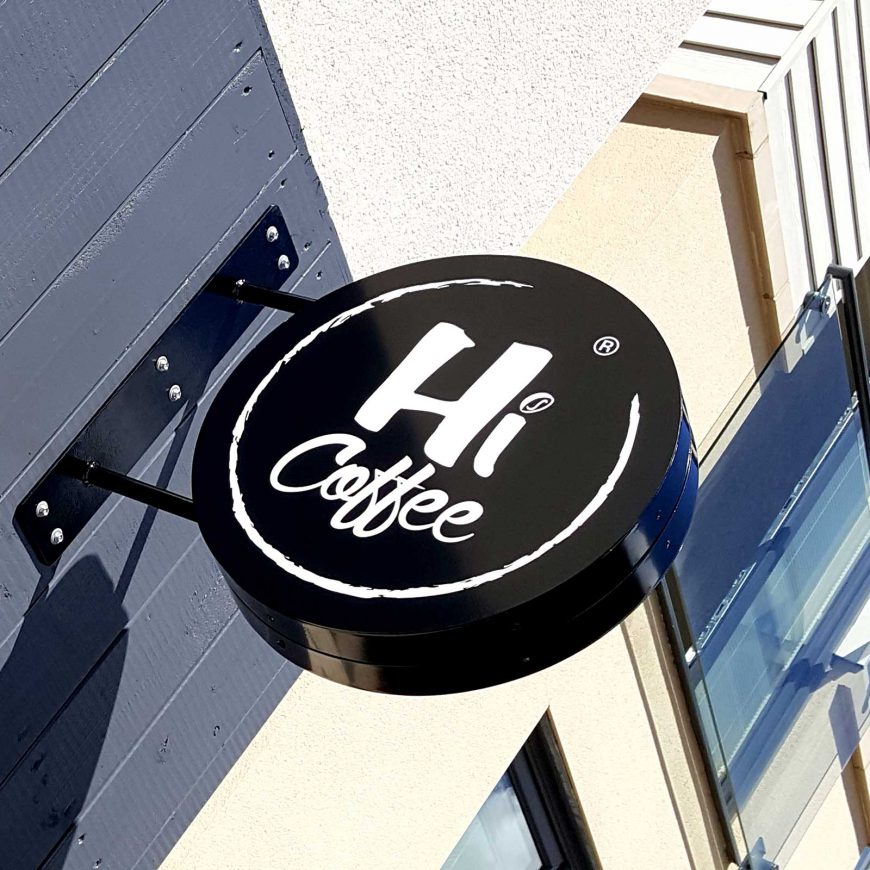 Types of
Hanging + projecting signs
Illuminated projecting signs
Lightbox projecting + hanging signs
Hanging signs
Printed hanging + projecting signs
Traditionally signwritten hanging + projecting signs
Fret cut internally illuminated projecting + hanging signs
Looking for Hanging + projecting signs
Call us on 02920 361 848 to discuss your project
Request a quote online
Get a quote for
Hanging + projecting signs