Getting Tune Trucks Ready for Brighton Marathon
This week, we helped Tune Trucks, one of our regular clients, get ready to keep runners motivated at Brighton Marathon this weekend. This Landrover Defender is fitted out with a Pioneer DDJ SX2 controller, two RCF top speakers, and more, making them the perfect way to get quality outdoor sound with minimum effort. There are even options to add smoke machines, lighting rigs, and subwoofers to the setup.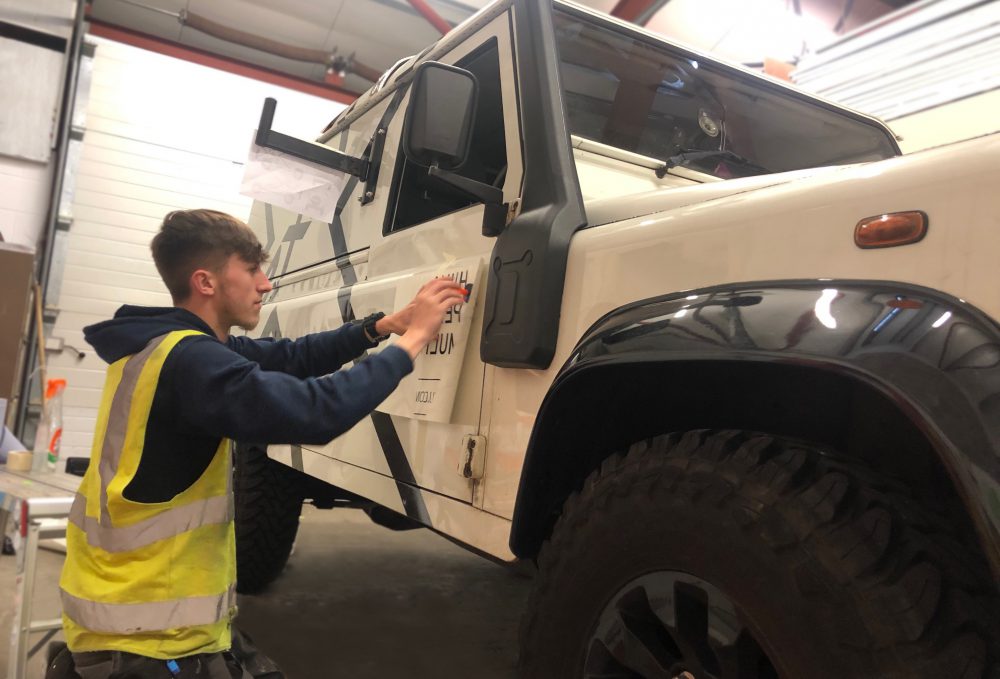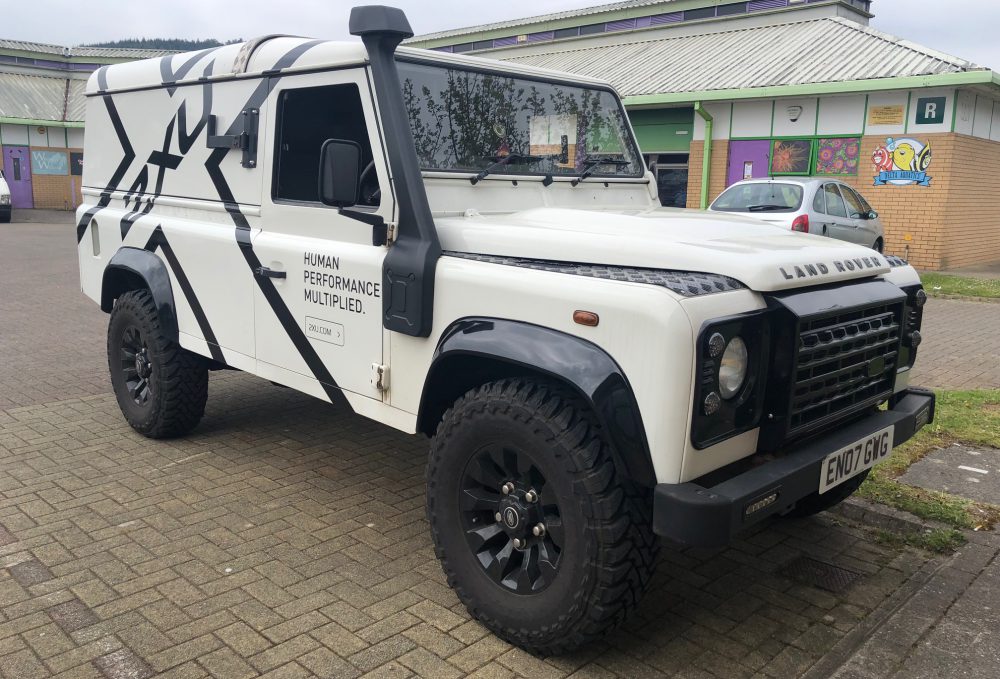 The graphics were cut from pre-coloured black vinyl from Metamark's premium vehicle wrapping range to produce the simple, yet striking design.
Hired by 2XU, who specialise in performance wear and equipment, Tune Trucks will be there to entertain the crowd, and marathon participants – for a moment, at least, as they race past!
Travelling all over the UK is no problem for the mobile Tune Truck – it's even been driven all the way to Berlin for the Berlin Marathon. With most of their equipment already set up within the truck, the team can simply turn up and quickly get the party started.
Tune Trucks directors Mike and Ben came to collect the truck and give the installation a thumbs up. We'll be seeing them again very soon when they pop back in to get a new design fitted ready for the London Marathon in a couple of weeks – which our director, Gary, is running to raise money for Action For Children.