Tiny Rebel, Wales' best independent and multi Award-winning craft ale brewery has been a long-time friend of Sauce! We have helped them create their branding vision across their bar in Cardiff, Newport, and their outstanding brewery just outside of Newport! From installing striking signage, recreating their interior design vision, to fully wrapping their bold branding across their brewing tanks—we've done it all! This week, just as life has been returning to some level of normality after lockdown, we literally brightened up Tiny Rebel, at their Cardiff Bar!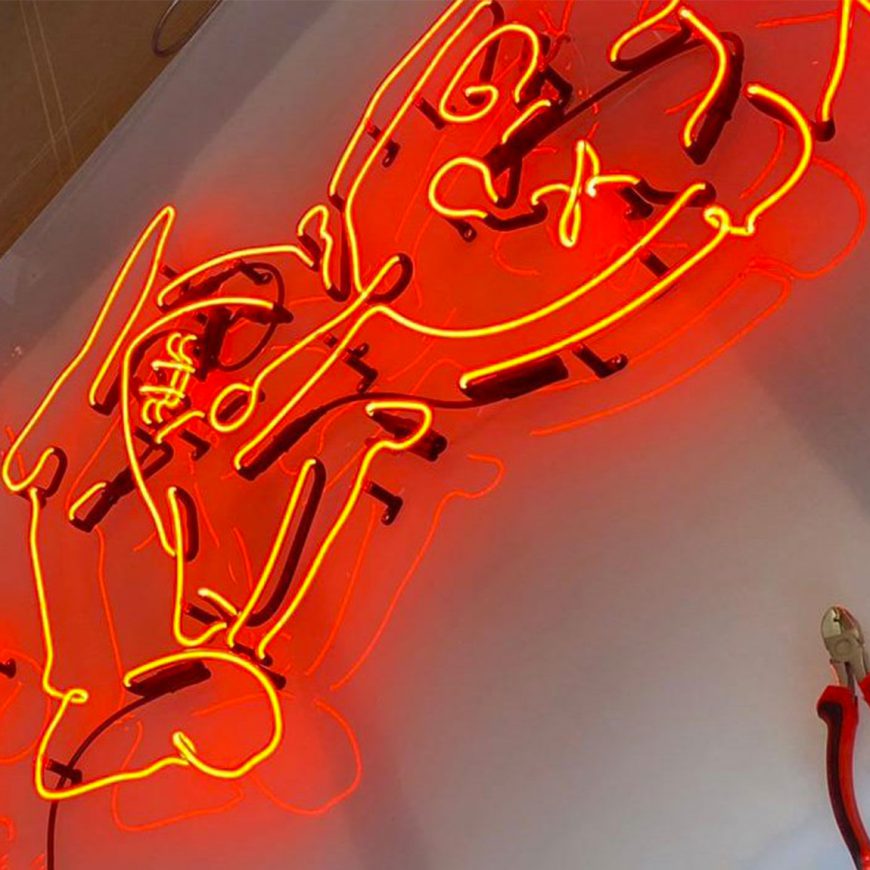 What we did
At Sauce, it's not just standard print displays and branding we create, but anything you can think of, we are your Sauce for it! So for Tiny Rebel, we brought their iconic Scribble Bear Mascot to life in full neon glory! We meticulously recreated the scribble bear as a glass tubed neon sign. The glass tubing is heated over a flame and hand bent and shaped to form the iconic logo shape. We were particularly pleased that we persevered and managed to create the intricate hashtag on the bear and also were able to taper the glass to show the paint run effect on the Tiny Rebel text. Once complete the glass tubes were filled with pure neon gas which glows red when the 4000v current passes through it.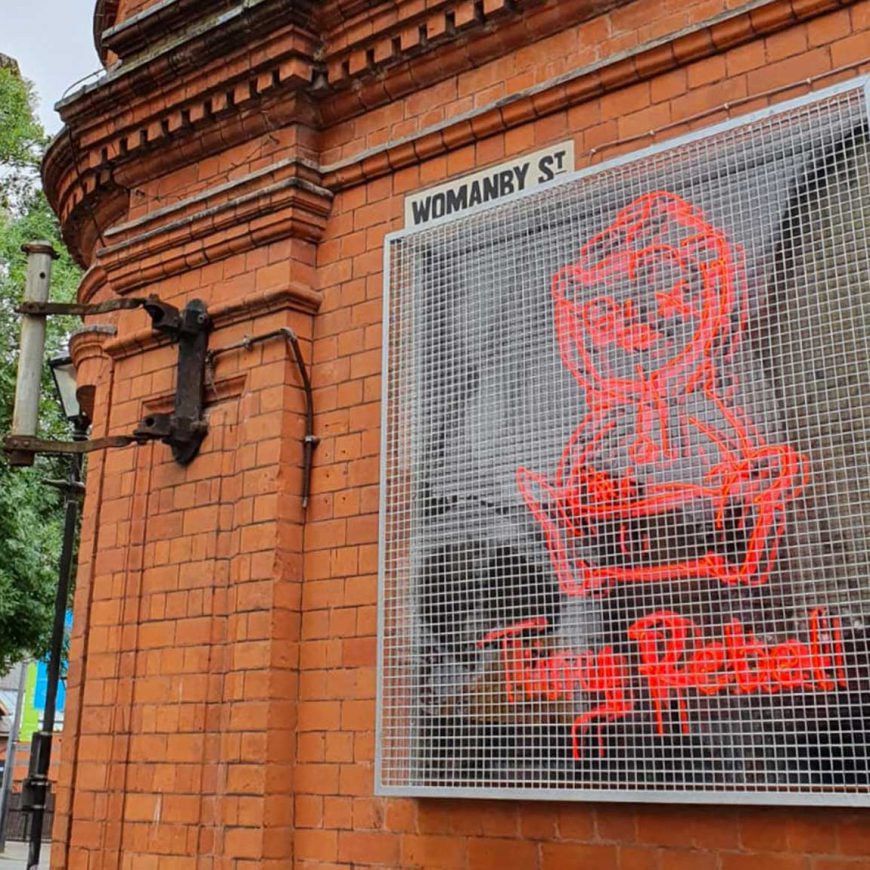 We installed the bespoke neon sign on the exterior of Tiny Rebel, and as a measure of safety, and also in-keeping with Tiny Rebels brand look and feel, we encased the sign in a clear acrylic case and then created a steel mesh to encase the neon sign and make it extra safe.
Tiny Rebel is a great brand that we love working with here at Sauce, and this was a great project to collaborate on again—
and we say cheers to that!