'Pinkifying' a client's Mini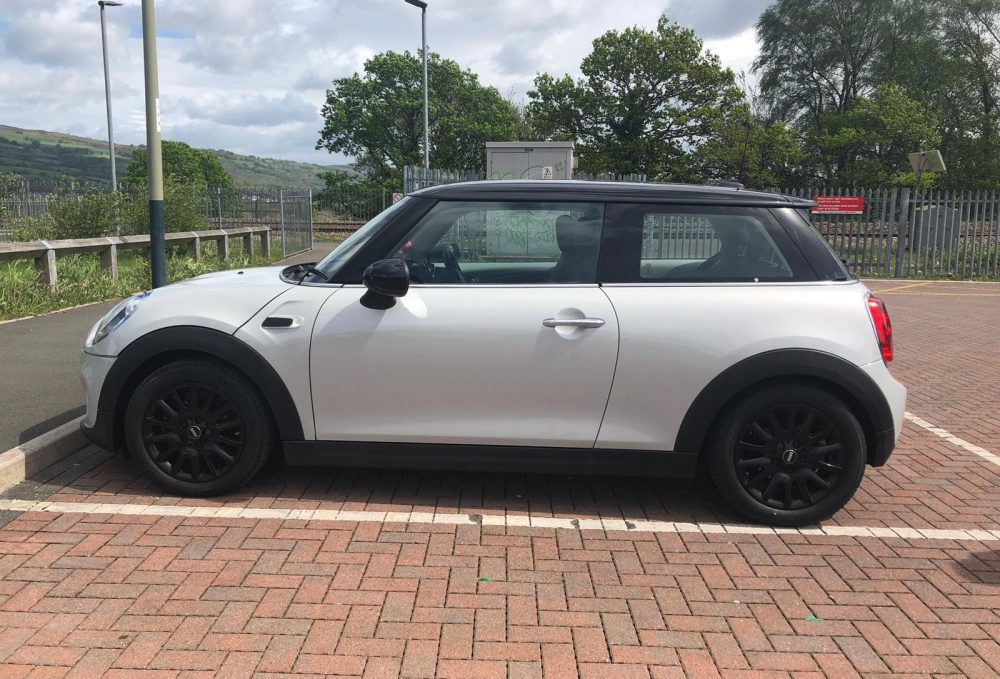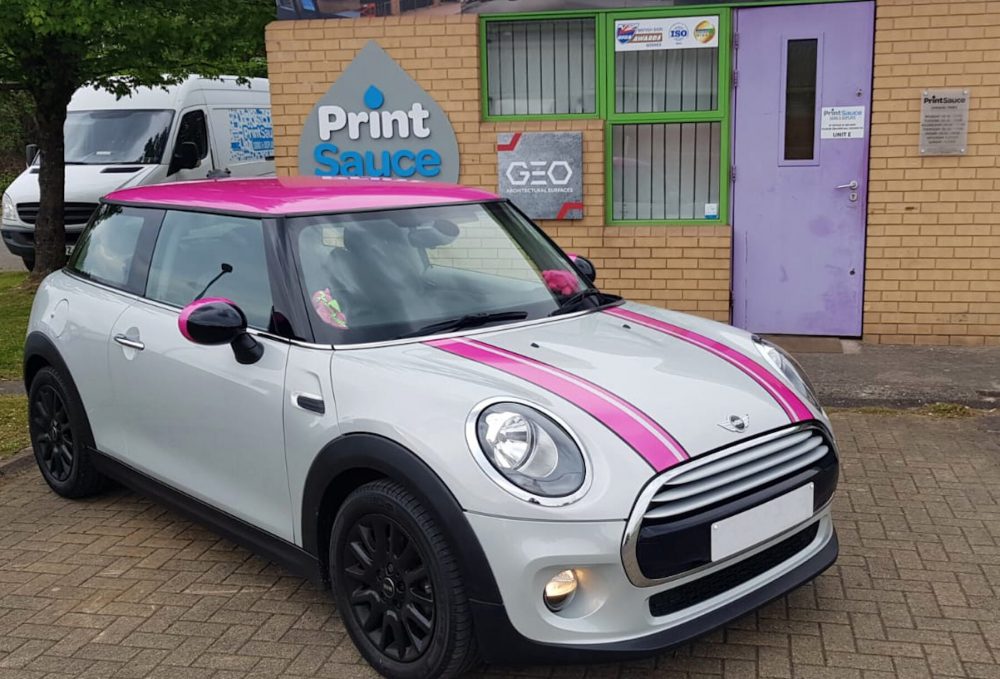 The client popped round to our office to take a look at various pink vehicle vinyl swatches and was particularly interested in the Glitter Indian Pink Gloss from the SKINTAC HX20000 range by Hexis. The client's idea was to go for a more traditional Mini graphic design, with a wrapped roof, and bonnet and rear stripes, but with a bit more sparkle than is commonly seen on the roads.
After a quick consultation, and a few emails back and fore, graphic designer, Adam was able to finalise a visual for the client's approval and we got her booked in for fitting a few days later.
Our fitters like to keep a vehicle all day whenever wrapping is involved, even if it's only a small section of the car, to avoid rushing, and to produce the best possible results. The client was super excited and popped in part way through the day for a progress update.
The client loved the finished results and so did we! Pictures just don't do the glitter vinyl justice. It's super eye-catching and will definitely stand out on the road.
With such a varied range of vinyl available, and designs to suit every budget, there's simply no need for anyone to drive around in a car that doesn't suit their personal style.