Transparent windows for Inspiretec
The team had lots of fun last week working on a colourful project for Inspiretec's office in Cardiff. Inspiretec Art Director, Steven, approached us with designs for internal office window graphics asking if they could be made from brightly coloured transparent vinyl.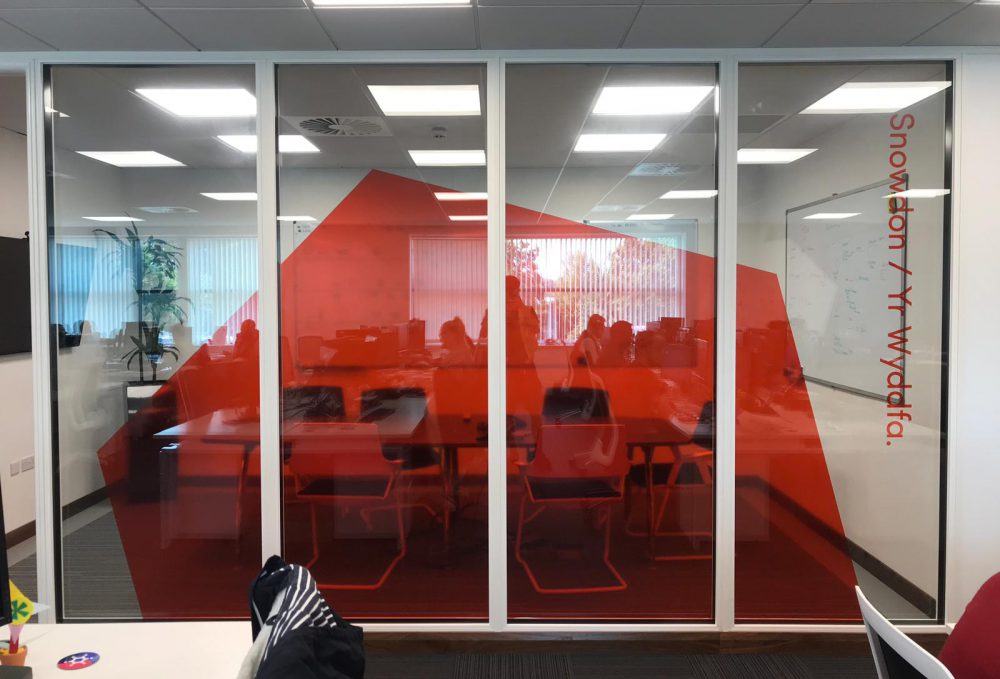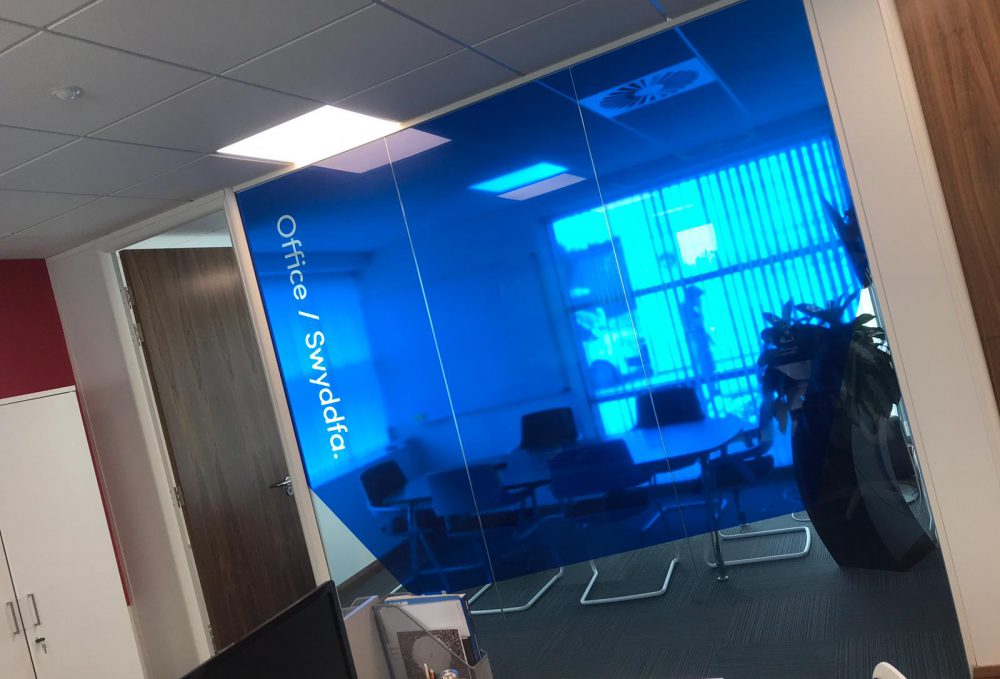 We used Oracal 8300 Transparent Cal as it has special release backing, meaning it cuts and weeds beautifully, and the adhesive doesn't affect the colour at all during application. The vinyl is available in 32 glossy colours – Inspiretec took a look at the swatches and went for Orange-red, Pink, Violet, and Gentian blue for the windows, and a white vinyl cut 'Welcome/Croeso' graphic for their sunny yellow painted wall.
The graphics have definitely brightened up the place! Art Director, Steven, was really pleased with how the colours looked. We hope all of the staff and visitors enjoy the office's vibrant new makeover!