The fairytale of New York — a magical display
December is fast approaching and the Christmas countdown has begun. Radio stations are playing Mariah Carey, town centres are festooned with sparkling lights and pop up stalls selling real christmas trees are ready for the weekend rush.
As we settle down on a Sunday to watch Miracle on 34th Street with a colossal hangover after the company Christmas party, a film which can make even the biggest sceptic believe in Santa Claus when Cole's department store Santa turns out to be the real deal, I wonder if there is anywhere more magical than New York City at Christmas time?
As well as Miracle on 34th Street, New York is the setting for a number of Christmas films such as Elf, Home Alone 2 and Santa Claus The Movie. Featuring snowy scenes at the Rockefeller Centre, Times Square and the elaborately decorated fictitious department stores it's not hard to see why us Brit's love a trip to New York to do our Christmas shopping.
One of the biggest department stores in the world is Macy's department store on 34th Street (on which Coles department store, featured in Miracle on 34th Street is based). In 1924 they held a Macy's Day Parade in 1924 to draw attention to the store to which over 250,000 people turned up. Since then Macy's have held an annual Thanksgiving parade, which is now broadcast on TV to over 44 million people. For American's this is arguably the start of the festive period.
The parade ends at Macy's department store inviting customers in to start their shopping, so how do other stores draw attention to their outlet? The answer seems to be spectacular festive window displays. With the American philosophy of 'bigger is better' the department stores in New York City appear to try and outdo one another each year.
This year the meaning behind the festive windows is inspirational. A much needed reminder to 'keep believing' and to achieve our goals..
One of my goals is to go back to New York City at Christmas time. However, if, like me, you aren't going to NYC this year, grab a cuppa and a mince pie as Sauce have you covered. Let's take a wander around New York City's store window displays.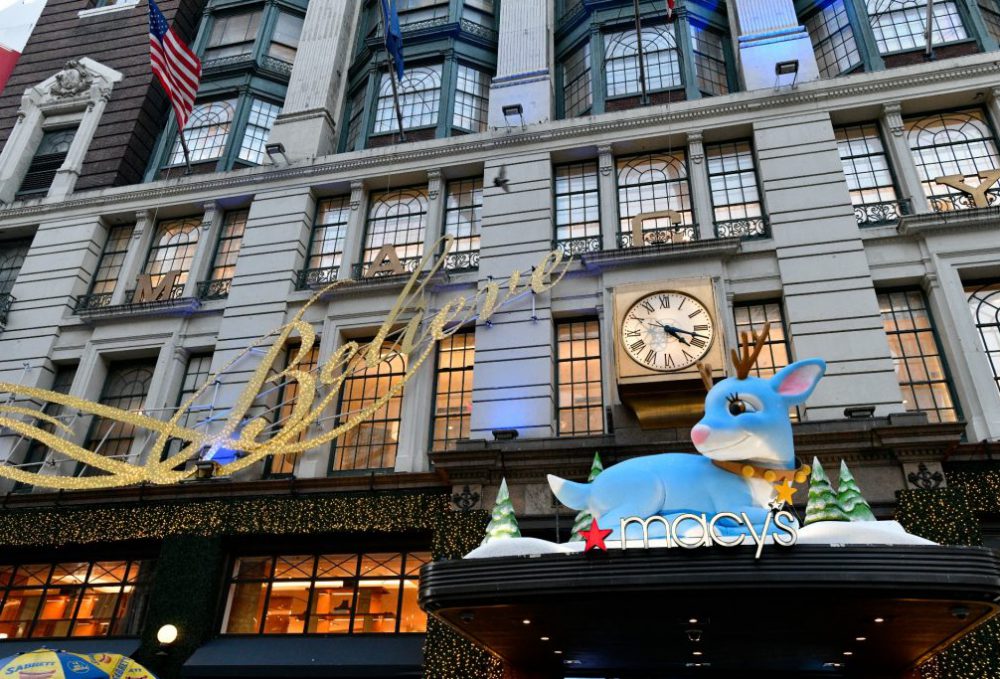 Macy's
The organisers of the famous Thanksgiving Parade have introduced "Tiptoe," a reindeer who has set out to follow her dream of joining Santa's sleigh team of reindeers. With the help of her new friends, Tiptoe's confidence rises and she realizes her dream, "reminding everyone to believe."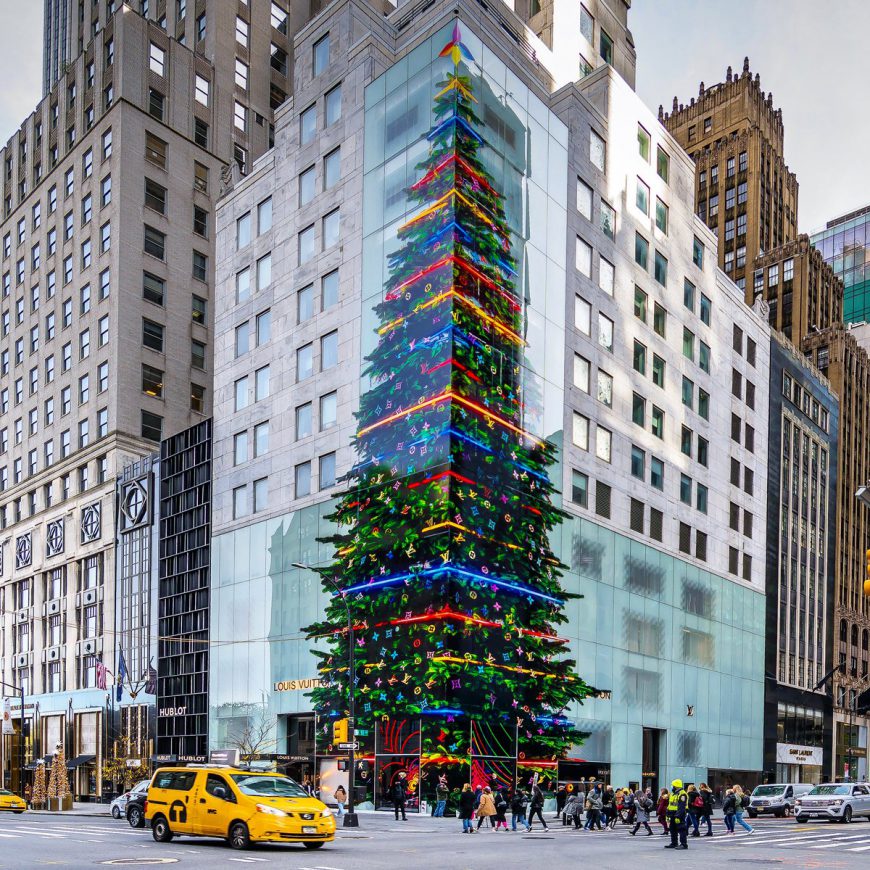 Louis Vitton
Louis Vuitton have covered the entire corner of their store with a multicolored, 2-D, 12-story tall Christmas tree adorned with Louis Vuitton logo ornaments. You can't miss this!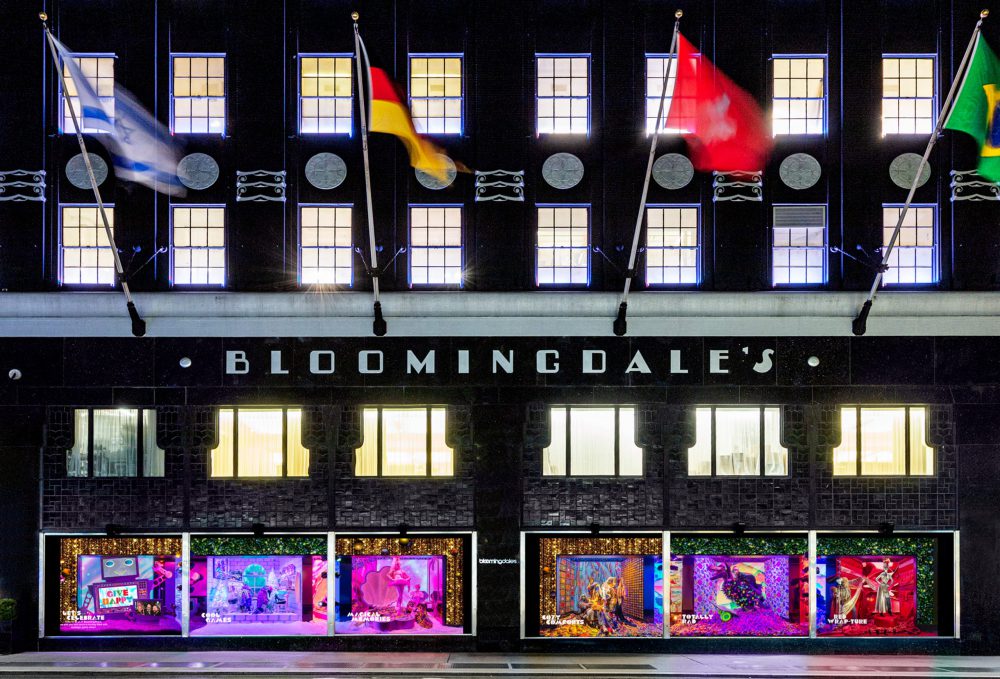 Bloomingdales
Bloomingdale's windows are "inspired by the cheer and optimism" for their "Give Happy" campaign. They have incorporated cheerful colours in a neon colour block design across five of their windows.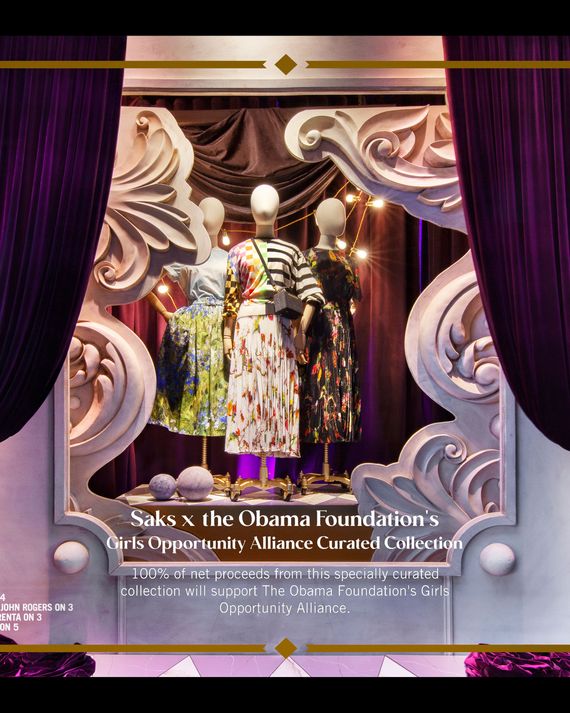 Saks 5th Avenue
As well as their window decorations. Saks hold an annual light display. Michelle Obama was the special guest at the unveiling of the display and that's because Saks gave $1 million to the Girls Opportunity Alliance, a program that's part of the Obama Foundation. The foundation seeks to empower adolescent girls around the world through education. 'Dreaming of'… is this year's theme.
Here at Sauce we hope these have given you a little inspiration. It's never too early to start planning, so if you are looking for a company to showcase your business at Christmas time 2022 make sure you give us a call!