Abseiling with the Admiral
This month at Sauce has been quite the Adventure—working with Admiral one of the largest companies in Wales, the adventure was not sailing the high seas, but instead sky high! Admiral insurance has embarked on a rebrand, and we at Sauce were tasked on board to collaborate with, and recreate their brand into new signage, and also remove their old branding across their offices in both Cardiff & Newport.
What we did
As one of the biggest companies in Wales, we knew we had to pull out all the stops to assist with Admirals rebrand and ensure the transition was as smooth and seamless as possible. We began with planning the spec for their new brand to recreate into bold and quality signage that would give Admiral the stand-out worthy of their success as a company. We produced a range of signs in advance of the removal of the previous branding.
Cardiff saw us install a matching pair of external logos which were made from stainless steel with a painted finish. Because the rear of the signs is visible we enclosed and painted the backs. The 3D logo and text have acrylic to the face of each character with internal LED lighting. These were fitted to a custom-made, suspended steel framework.
Newport had a wall-mounted external sign to the same specification as Cardiff
With the new signage produced and ready to go, we got busy removing the old and ready to install the new! This is where the fun began!!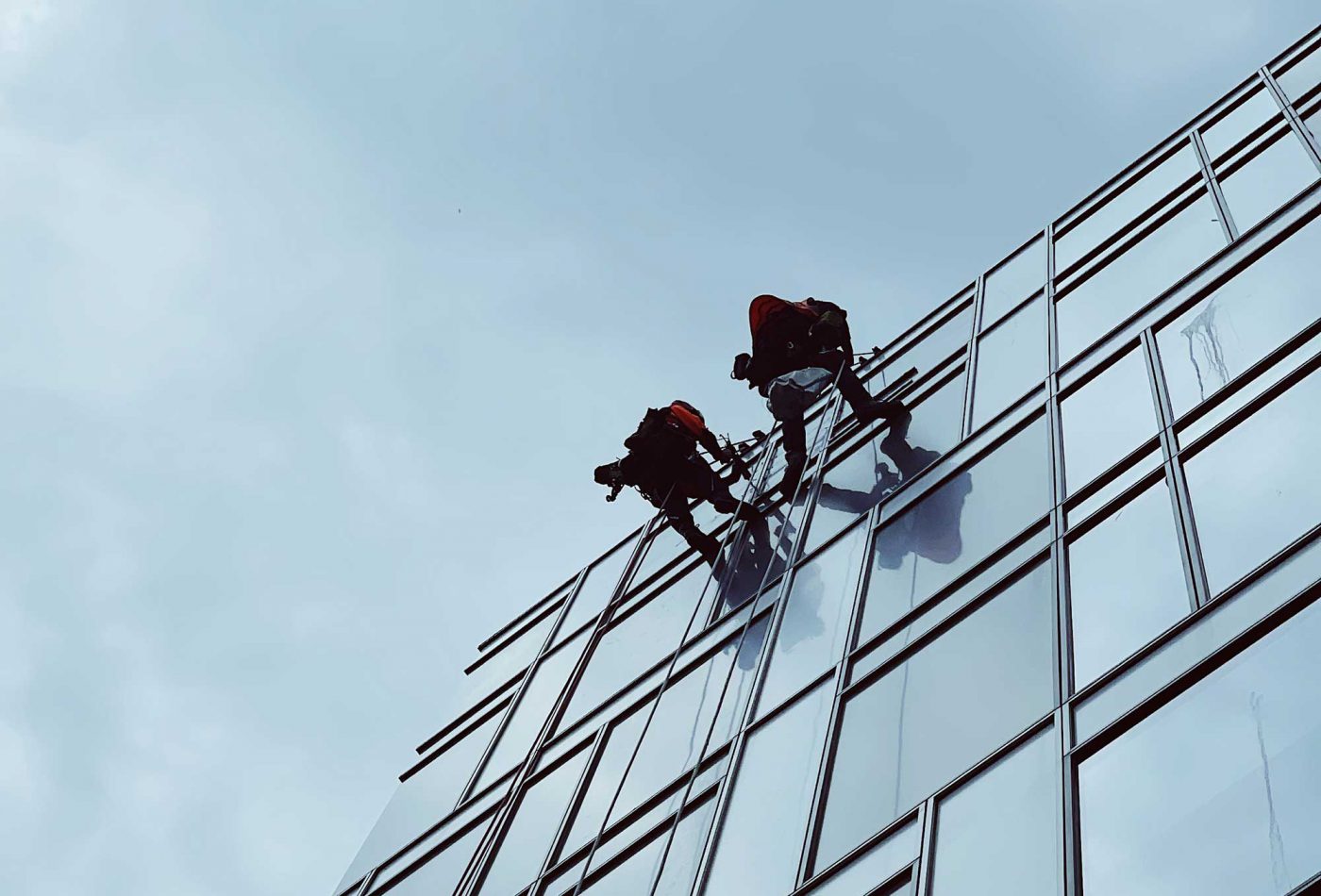 Often we will use Cherry Pickers, Ladders, and scaffolding to fit and remove signage, but with Admiral, this was a whole different ball game… Situated in Cardiff and Newport with the most prominent of sky-high buildings—we had to do just that, go sky high. And we did. We abseiled the building, carefully removing the existing signage, from these heights it was great to see the views across the beautiful city of Newport!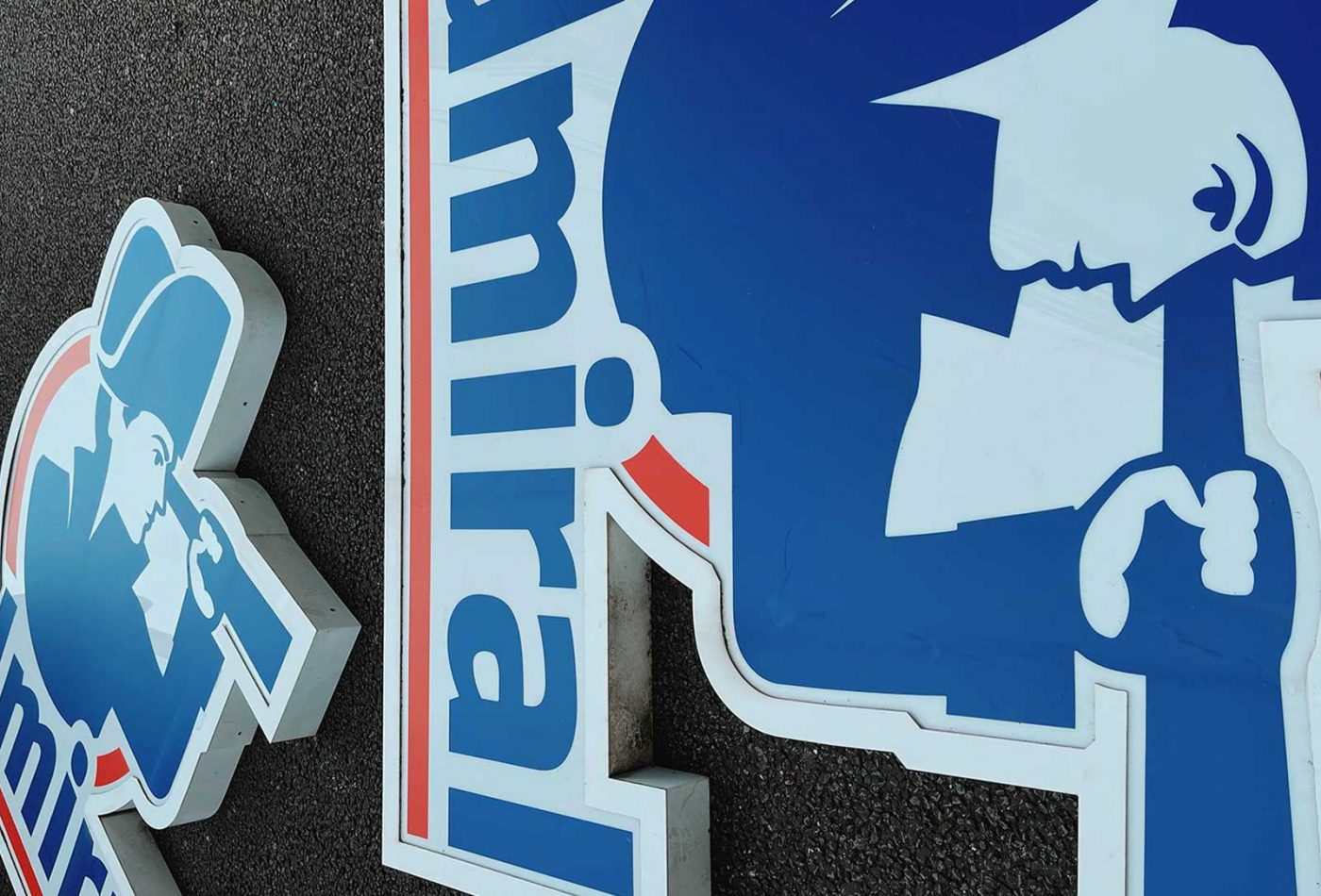 On to the interior
After completing the exterior of the Admiral offices, we moved onto the interior. We created and installed Admirals' new brand in their reception areas. To ensure we conveyed impact, we specced the brand to be recreated Each location had a new 18mm MDF logo which was sprayed to company colours. The logos are fitted using stand-off spacers to add to the 3D effect. At Sauce, we're always up for any challenge, and Admiral certainly was an adventure, not on the high sea as you may expect, but certainly in the high sky!
Admiral! We salute you!