So, as we say farewell to 2021 let's look back at yet another eventful year! We all saw Trump sulk his way out of the Whitehouse; chaos as the Suez canal was besieged by a cargo ship causing a nautical logistic nightmare; her Royal Highness, The Queen, was widowed, and competitive billionaires saw themselves revving their rockets like a fleet of boy racers assembling in a McDonalds carpark, in an attempt to race to space to see who has the biggest rocket!
Let us not forget the 'C' word, which has put the UK and humanity in quite the pickle, forcing us into lockdowns, with supermarkets taping off non-essential items such as clothing like a crime scene investigation, while promoting alcohol for breakfast, lunch and dinner. When the word 'zoom' is mentioned, it's enough to send a shiver down your spine as we remember those Zoom calls, where it was acceptable to sit in front of your colleagues and boss, undressed from the waist down!
Here at Sauce, we've not let that stop us!
2021 has seen us finding new ways to work as a team, and also grow the company and our operations significantly. Earlier on in the year, we dropped Print from our trading name, re-branding ourselves as Sauce, to reflect the evolution of our offering, also welcomed five new members to the team, growing our creative department to offer a seamless, full service. We have also expanded our operations, with new production equipment, extended our premises, and designed and kitted out a dedicated design studio!
It's been great to see that in the face of adversity and the challenges this year has presented, several new businesses have battled the odds and new start-up ventures which we have been proud to be a part of.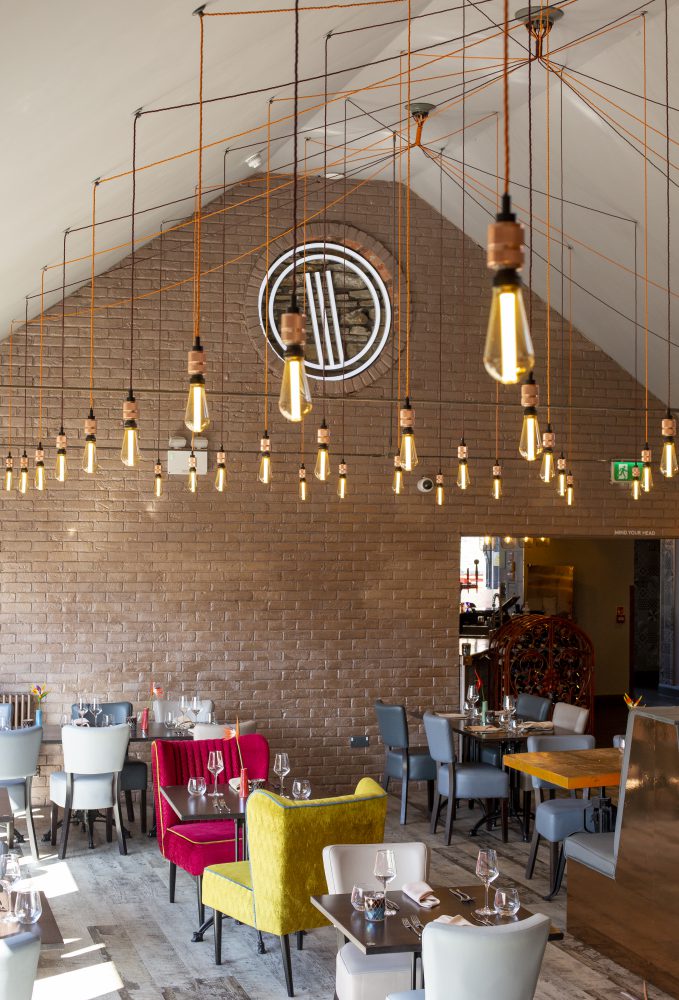 Ten Degrees
This year saw the launch of a new high end restaurant and cocktail bar in Caerphilly, Ten Degrees. We worked with them from start to finish to establish and create a strong brand befitting for the venue. We took the brand and turned it into a full suite of high end illuminated signage, menus, interior design finishes with architectural wraps and a full suite of marketing materials! The results really positioned Ten Degrees as a big hitter, we continue to work closely with the team, and have also enjoyed the odd cocktail or two along the way.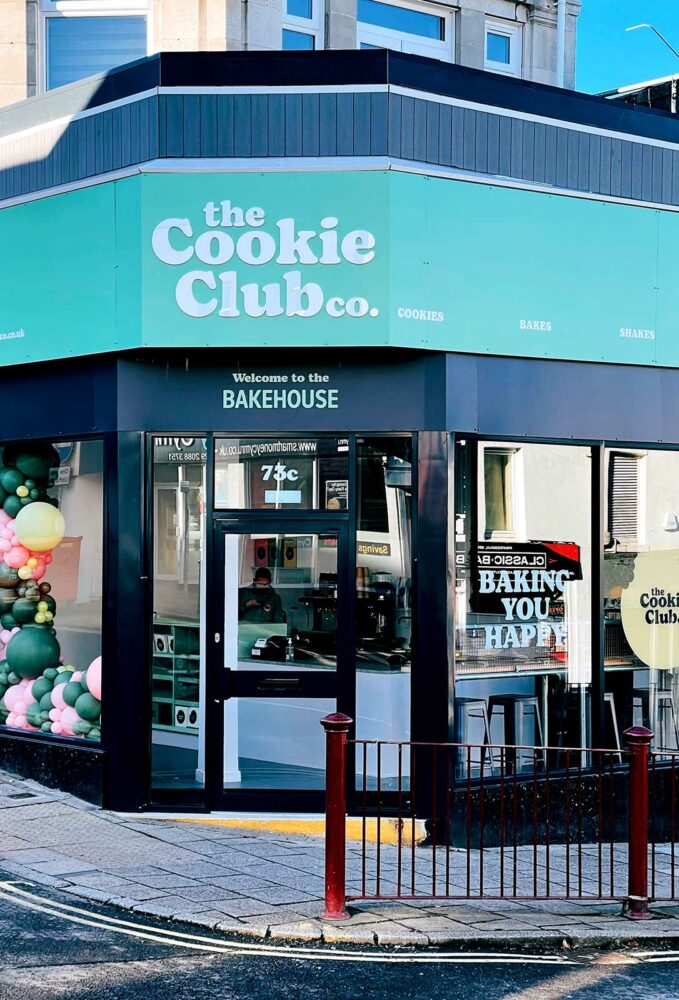 The Cookie Club co.
Another great success, turning the restrictions and lockdowns to their advantage is newcomer Cookie Club Co. Setting up shop at home, they baked a range of delights for delivery and enjoyed such success that they took the leap and opted for a retail premises to sell their cookies and bakes. Needing a totally new brand to move away from their roots as a home based business, and create a wider audience appeal, we worked with the Cookie Club Co. to create new branding to reflect their offering which would work across an entire range of applications. With the new brand completed, we helped the Cookie Club Co. kit out their new shop with a range of internal and external signage which saw the brand applied to everything, from packaging and clothing to custom made menu boards! Since opening this Autumn, the Cookie Club Co. has been a massive hit!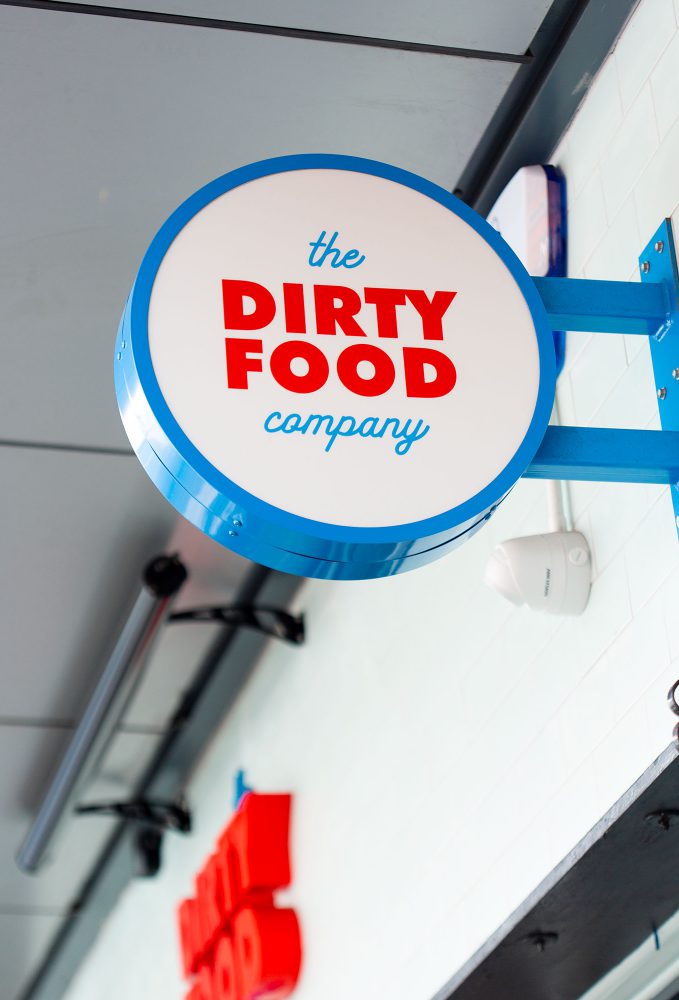 The Dirty Food Company
Also in the rise of independent hospitality venues, we worked closely with our friends at Parade to turn the new brand they created for Newport newcomer, The Dirty Food Company, into a range of stellar signage. We kitted out the exterior with a custom built combination of flat cut and built up lettering signage for the perfect impact, complemented with an illuminated projected sign. We kitted out the interior with a stunning bespoke illustrated mural, vinyl decals and wayfinding signs! A truly stunning project to have been involved in and a fantastic addition to the City of Newport.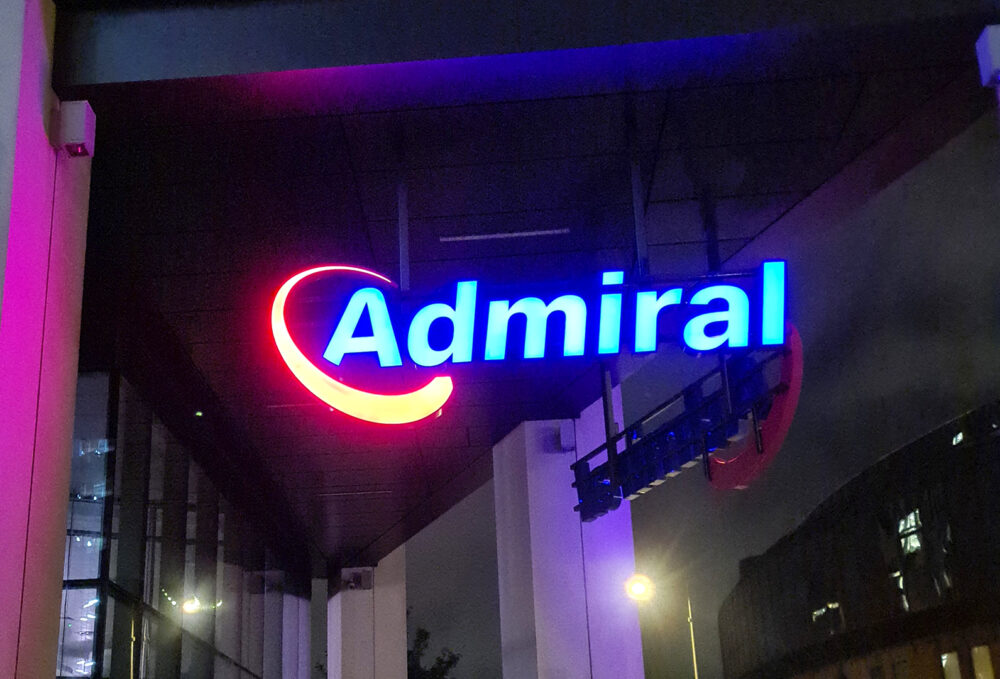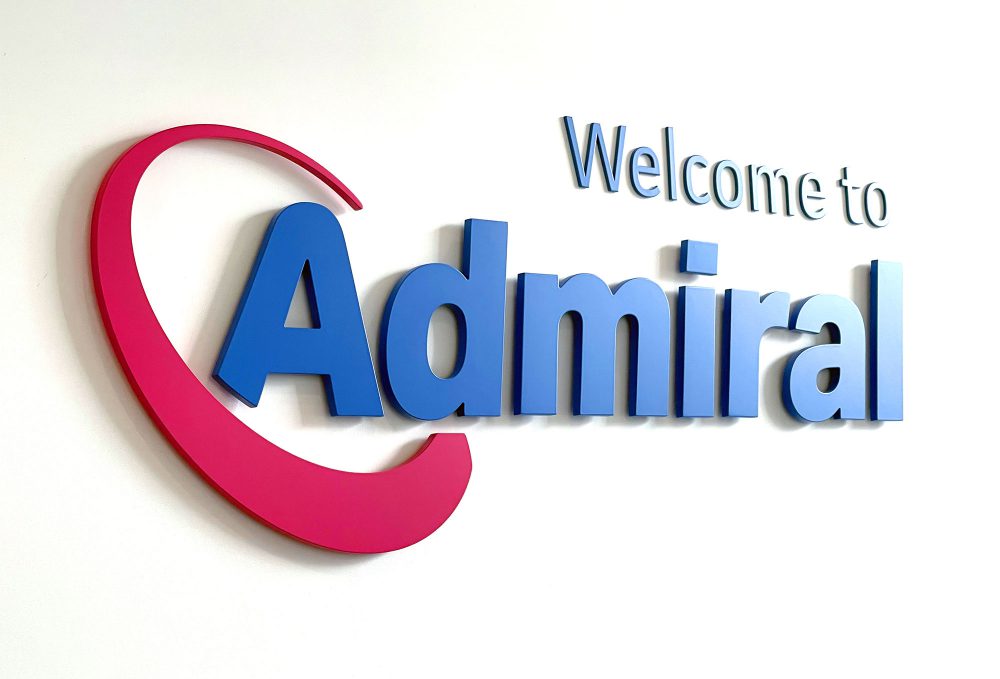 As well as helping new start up businesses get off the ground, 2021 saw us working with the Admiral Group to implement their new rebrand across their sites in Cardiff and Newport. We worked with Admiral to uninstall their old brand, and manufacture and install the new! Creating outdoor illuminated signs for the entrances to their principle offices in Cardiff and Newport, and custom cut wooden signs which we meticulously colour matched to their brand for use in atriums of each office. As well as implementing Admirals rebranded signage, we have worked with them on implementing their long term Covid strategy and messaging, creating a range of friendlier themed messages for all their floors across all of their offices (which was a lot of print). We continue to work closely with the team at Admiral with interior design and branding to reflect their new and adaptive way of working, in their agile working environments.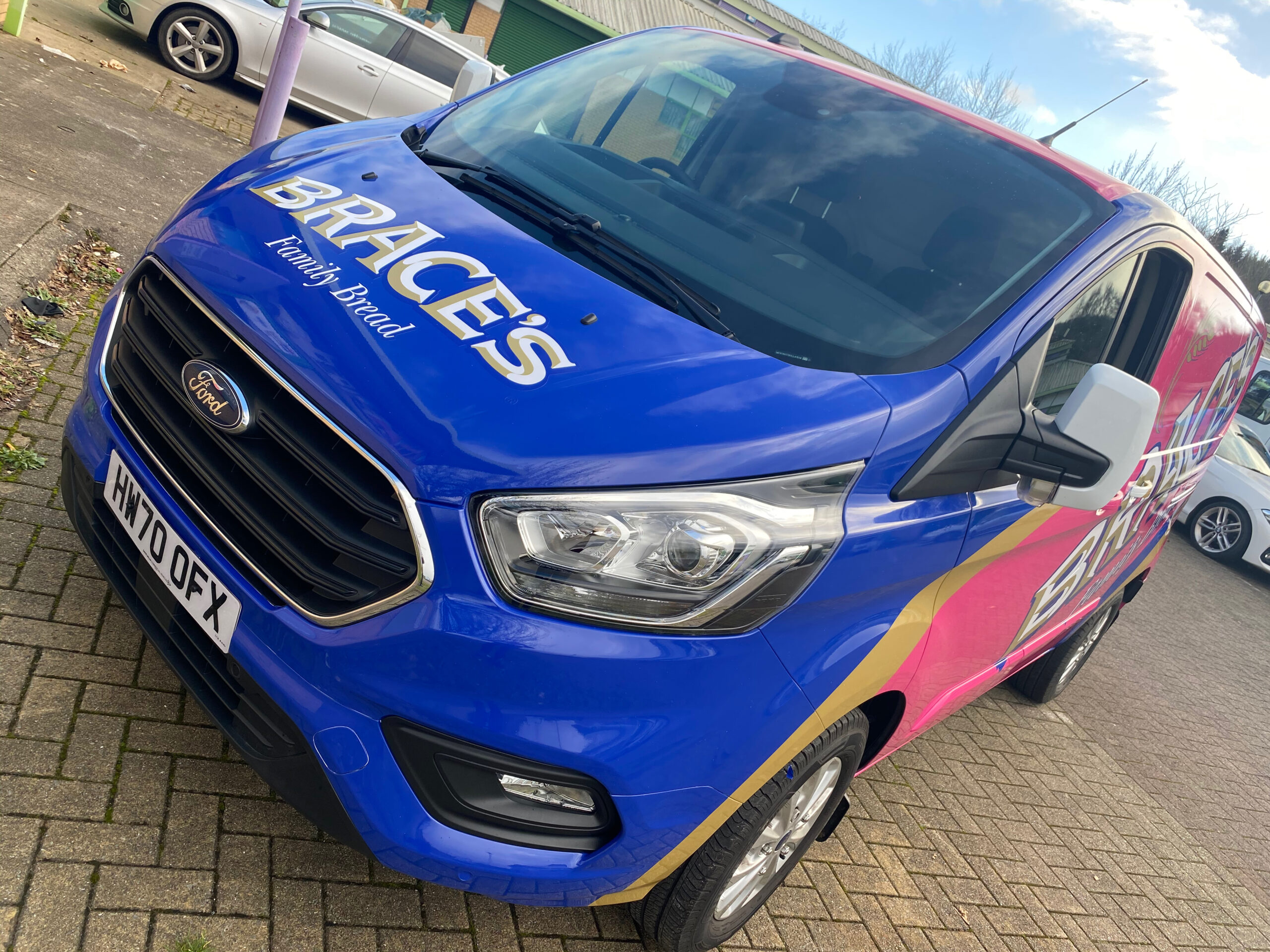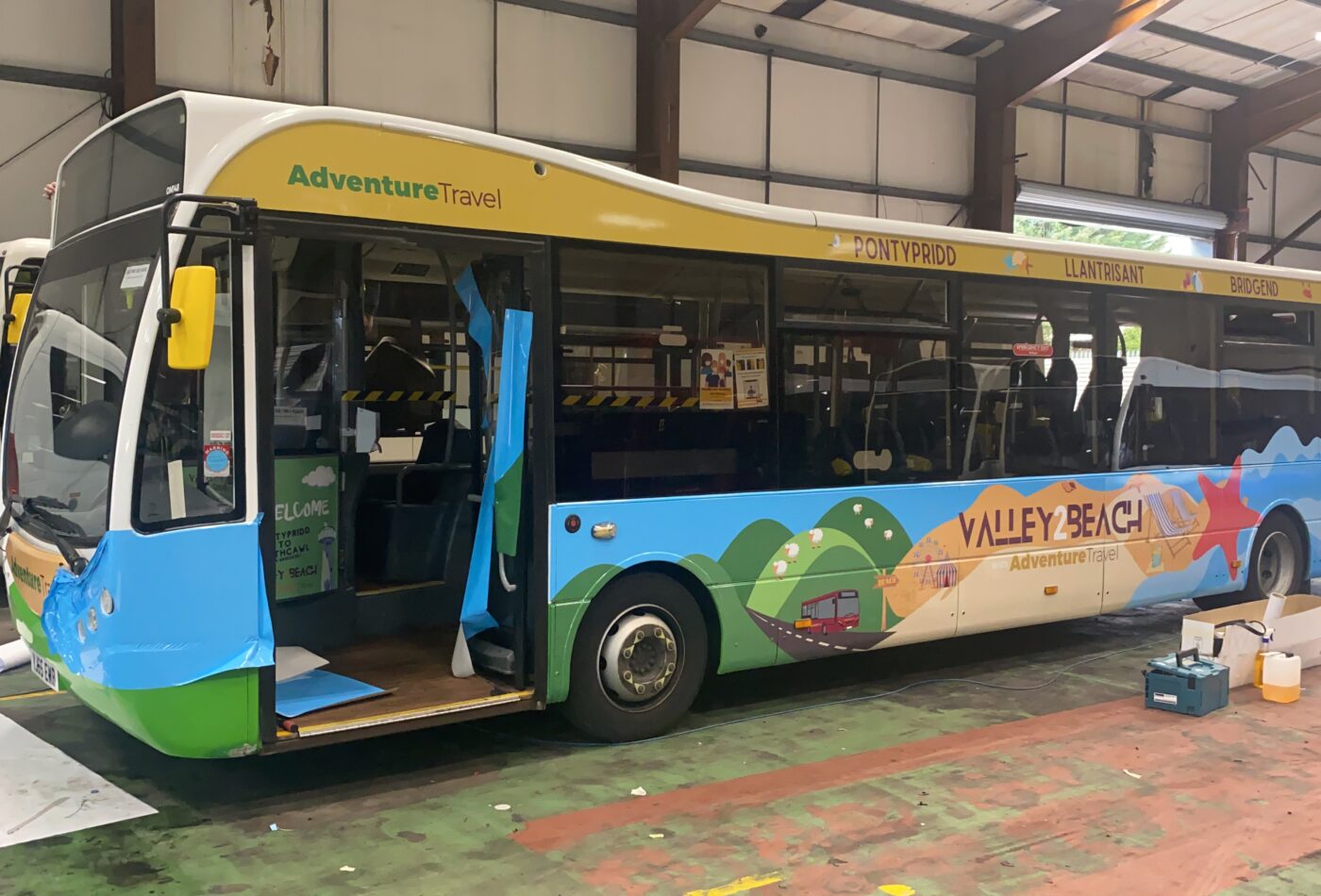 We have also been busy with rebranding NAT Group to their new name, Adventure Travel. Their day to day fleet of buses and coaches have been stripped, repainted and had their new livery applied and we have also designed and wrapped a few of their buses with promotional graphics to promote new routes, charity partnerships and the change in their name.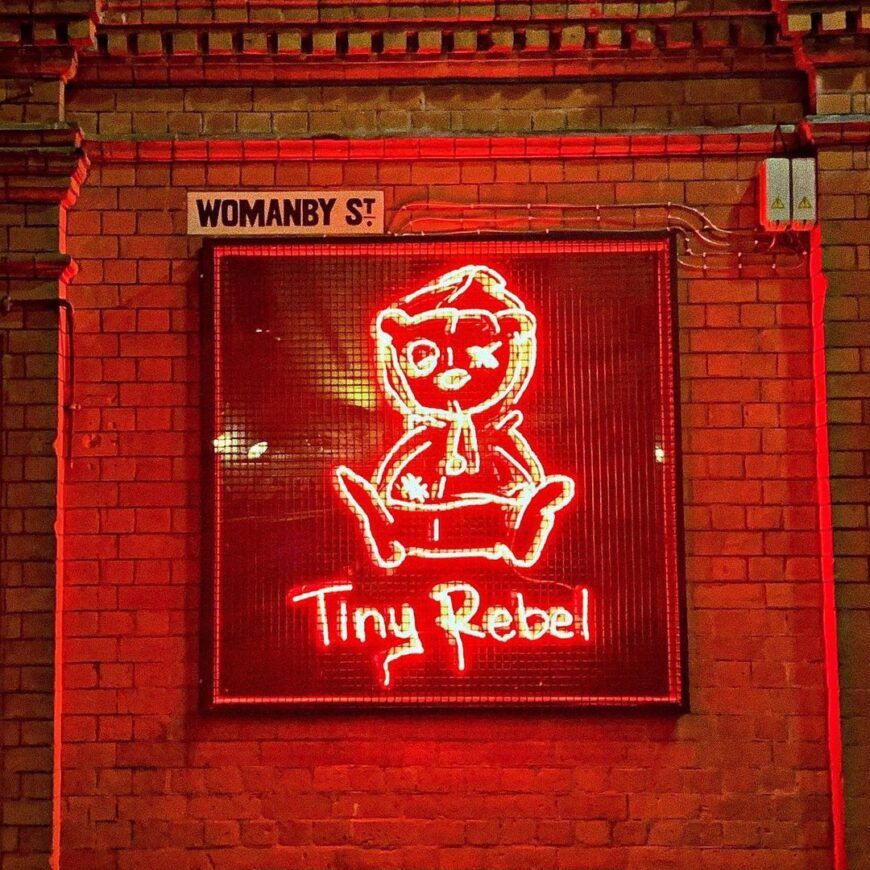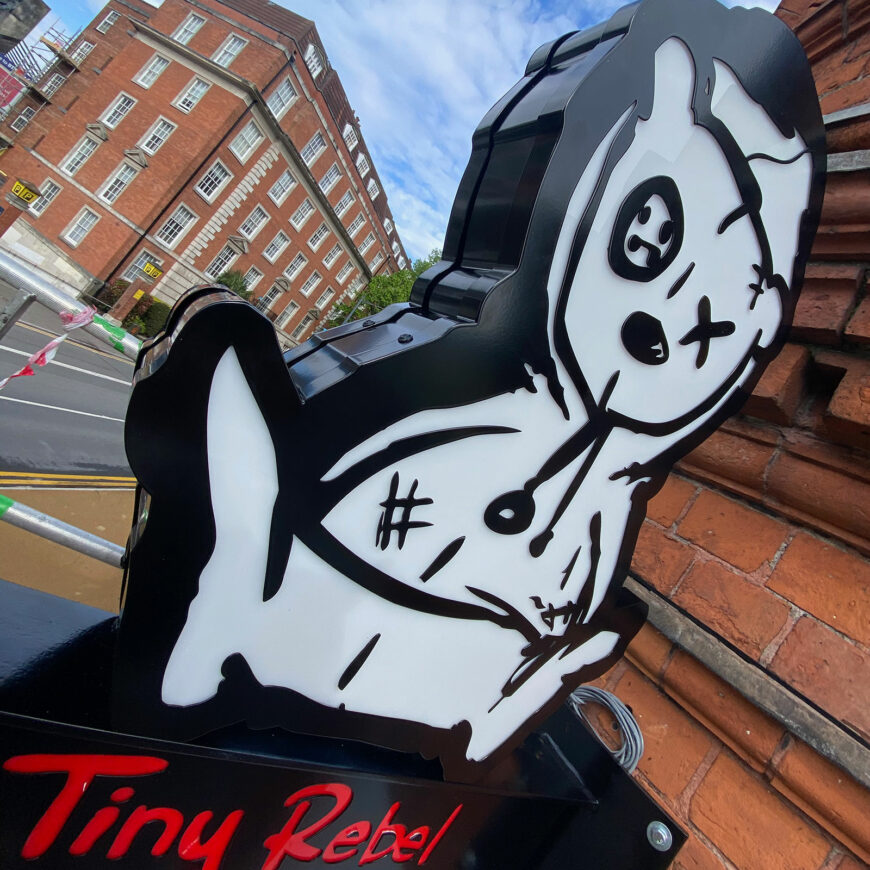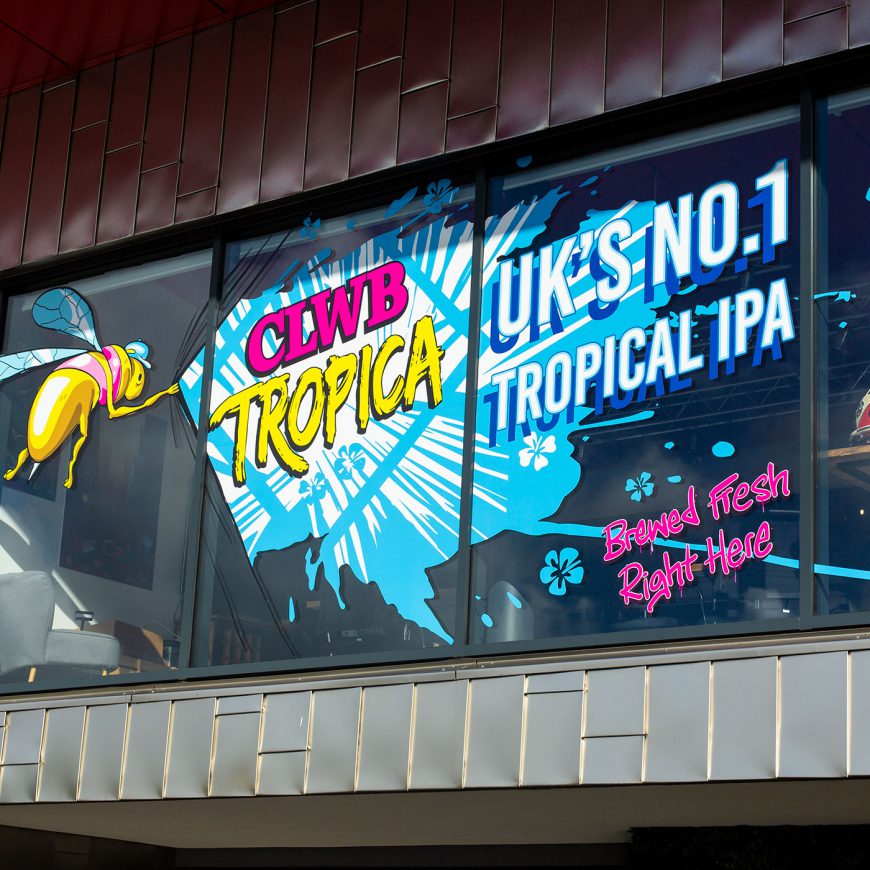 It's always a pleasure to work with our long time friends at Tiny Rebel, and 2021 has been no exception. Amongst many projects for Tiny Rebel this year, we created a custom Neon sign for the exterior of their Cardiff bar, and custom built renditions of their 'Scribble Bear' mascot, recreated as illuminated projecting signs to welcome craft beer and burger lovers to the venue. Another favourite was recreating an unmistakable Tiny Rebel custom illustration into a huge cut vinyl window graphic to their headquarters in Rogerstone, Newport.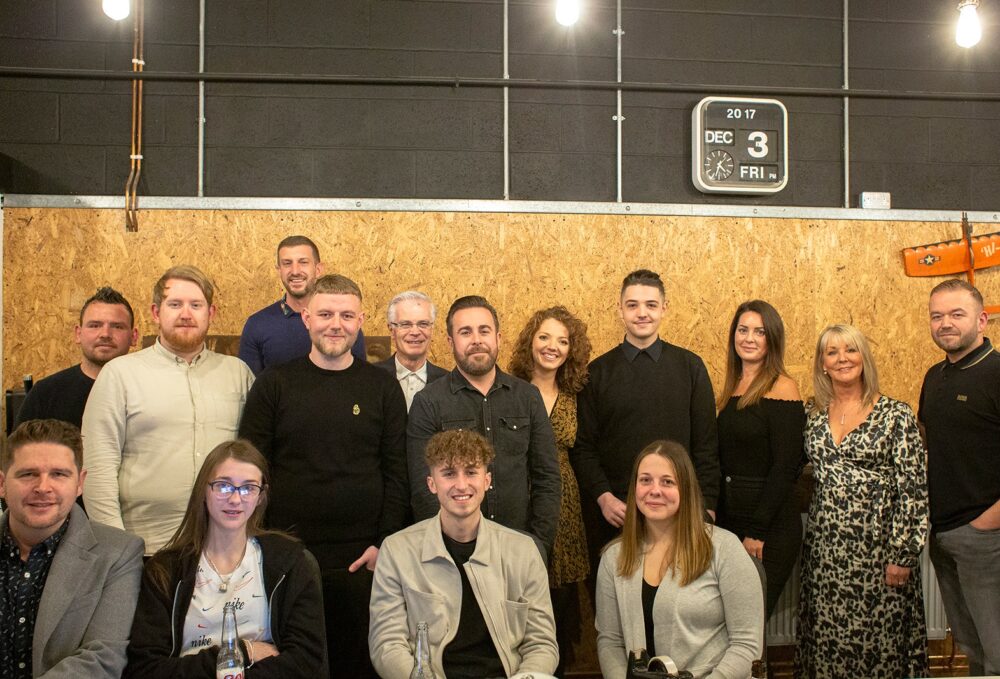 Here's to 2022!
While, 2021 was a challenging year—much like, but not as bad as the eventful 2020 before it! At Sauce we have embraced the challenge, and continue to work closely with our clients, existing and new. In the closing moments of 2021, we'd like to wish everybody a Happy New Year from all the Team at Sauce, and look forward to seeing what is in store for 2022!
If you need a new brand, expertise in a signage project, or the full service in 2022. We'd love to hear from you.
Happy New Year!! 🎈🥳🍾