Location
Caerphilly, Mid Glamorgan
Services Undertaken
Ten Degrees required a brand to launch their sophisticated restaurant and cocktail bar, situated in the historic market town of Caerphilly. The restaurant proudly stands opposite the world famous Caerphilly Castle, whose medieval tower leans at exactly 10 degrees, forming the inspiration for the venue's name. We worked closely with Ten Degrees, undertaking a full branding exercise to develop their company ethos, conveying their high quality and contemporary restaurant.
Strong foundations, strong brand
Ten Degrees new to Caerphilly's dining scene needed a brand worthy of its high offering of a la carte dining, and cocktail experiences. Situated in Caerphilly, home to the world famous Caerphilly castle and it's leaning tower, we wanted to create a brand that paid homage to the location in a minimal and contemporary way. The name Ten Degrees, inspired by the castle's leaning tower which leans at exactly Ten Degrees signifies a strong foundation for a strong brand.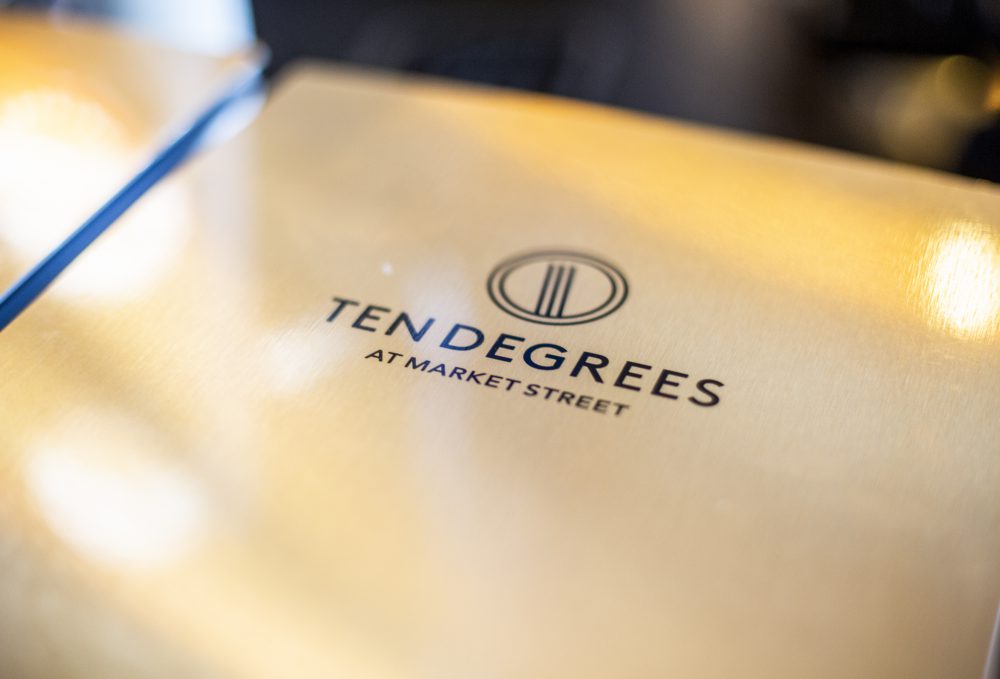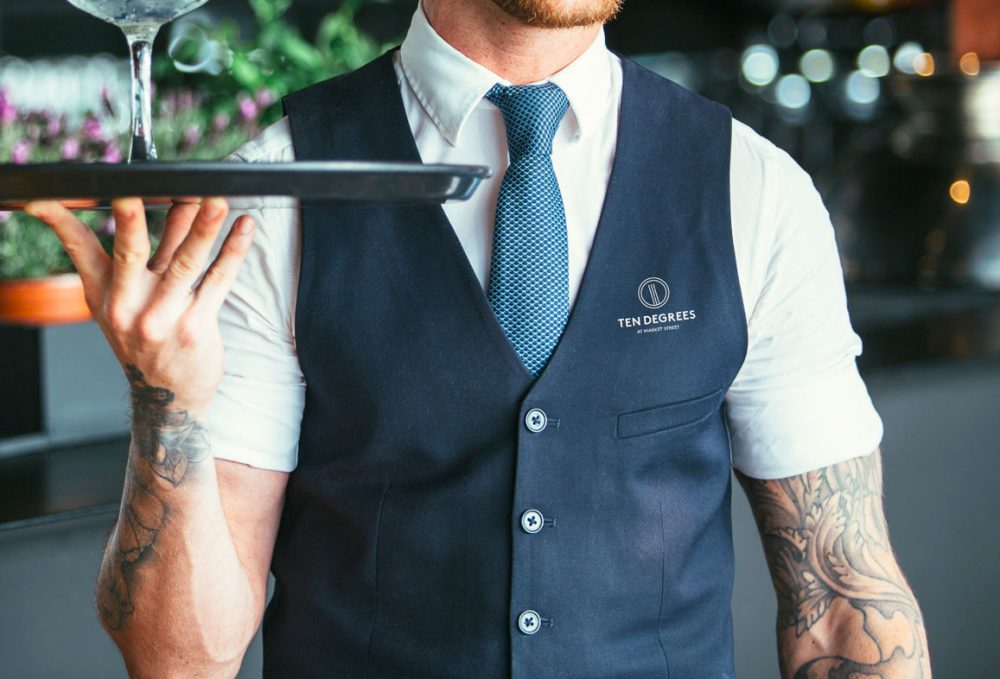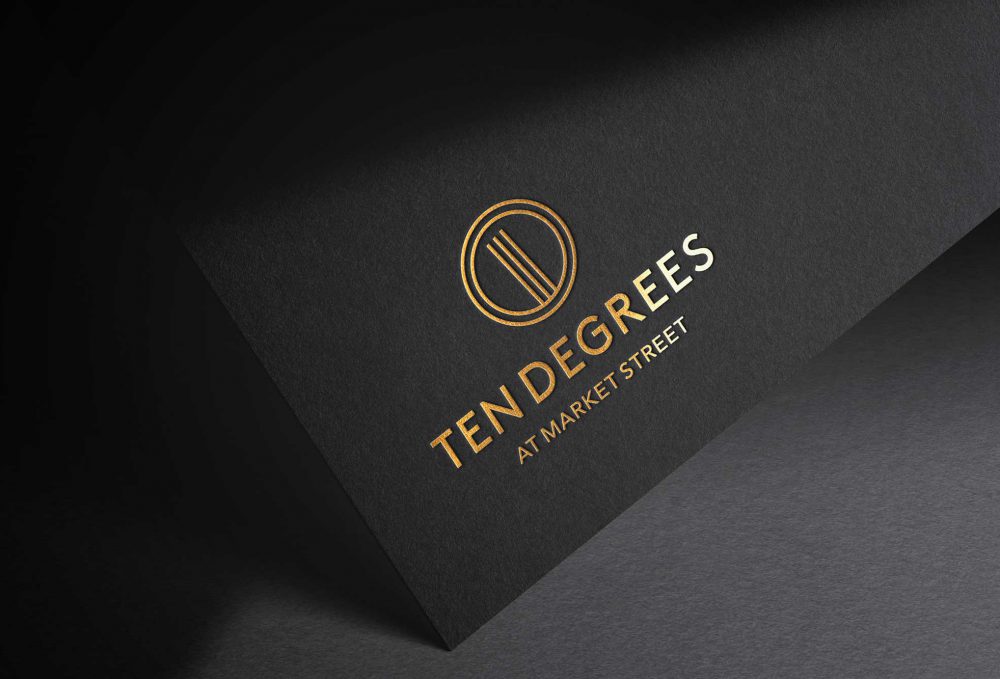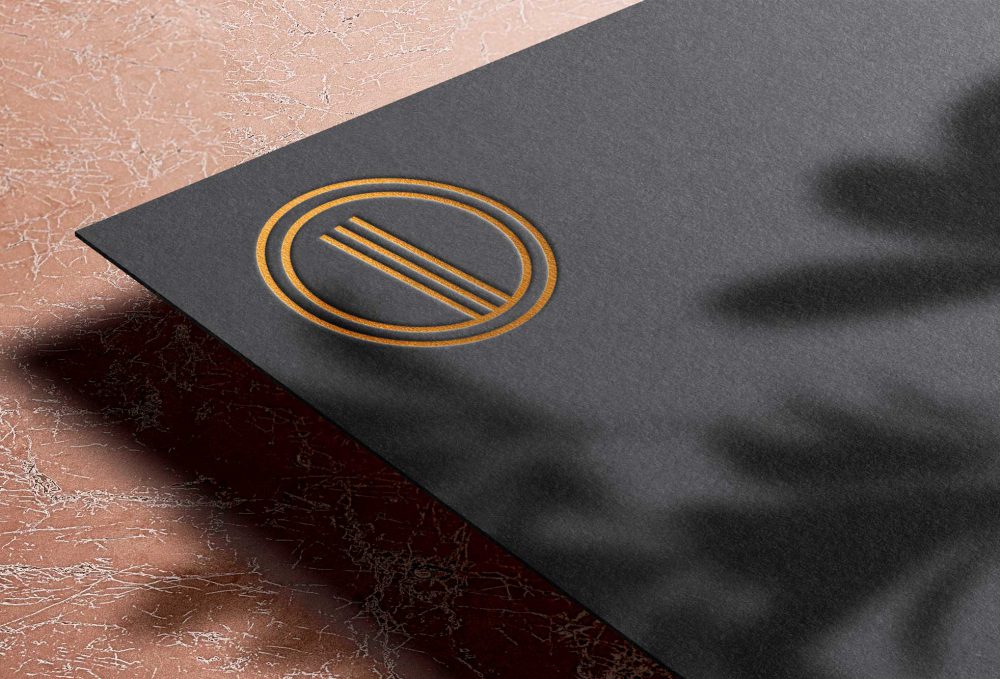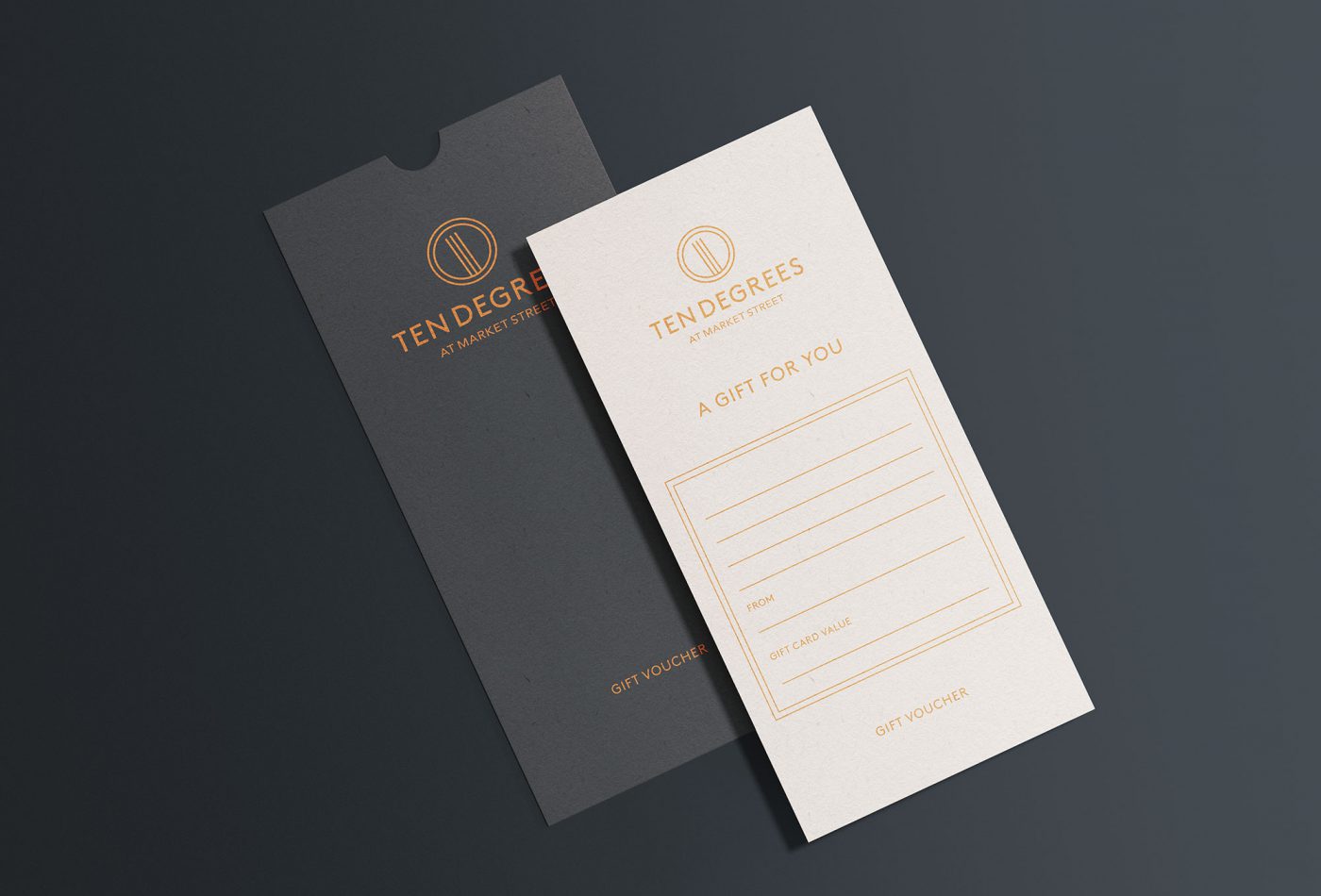 Representing the tower
The leaning tower is often a go to mark in the town when creating signs and logos, we wanted to steer away from this, and create a more abstract mark to form a strong and recognisable brand for the venue. Our subtle crafting of the mark allows it to be used across a broad range of materials, and finishes, creating a confident and contemporary aesthetic.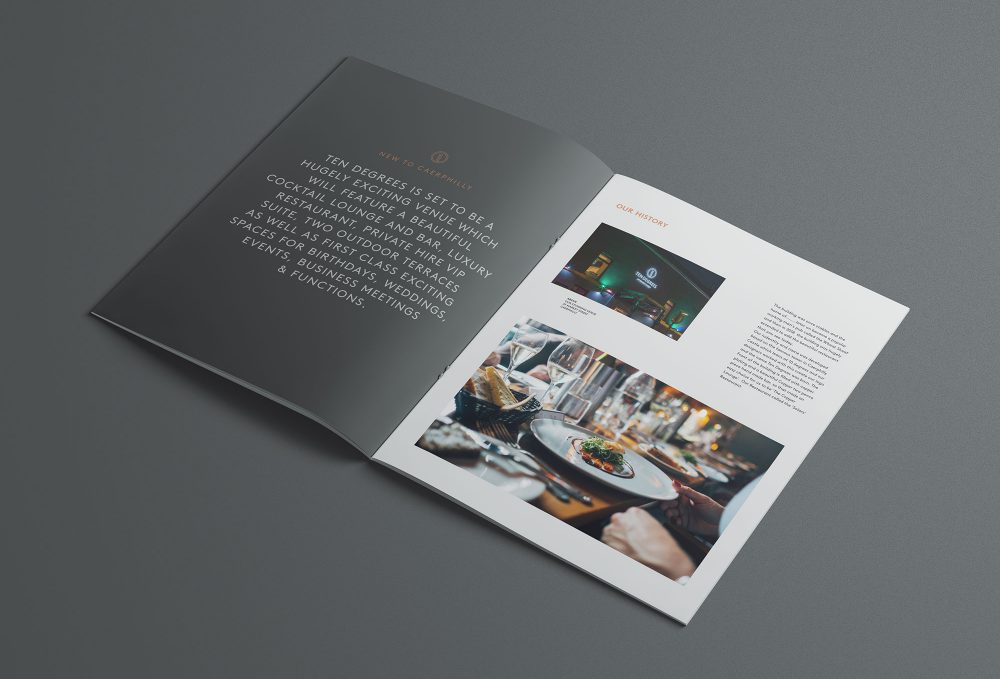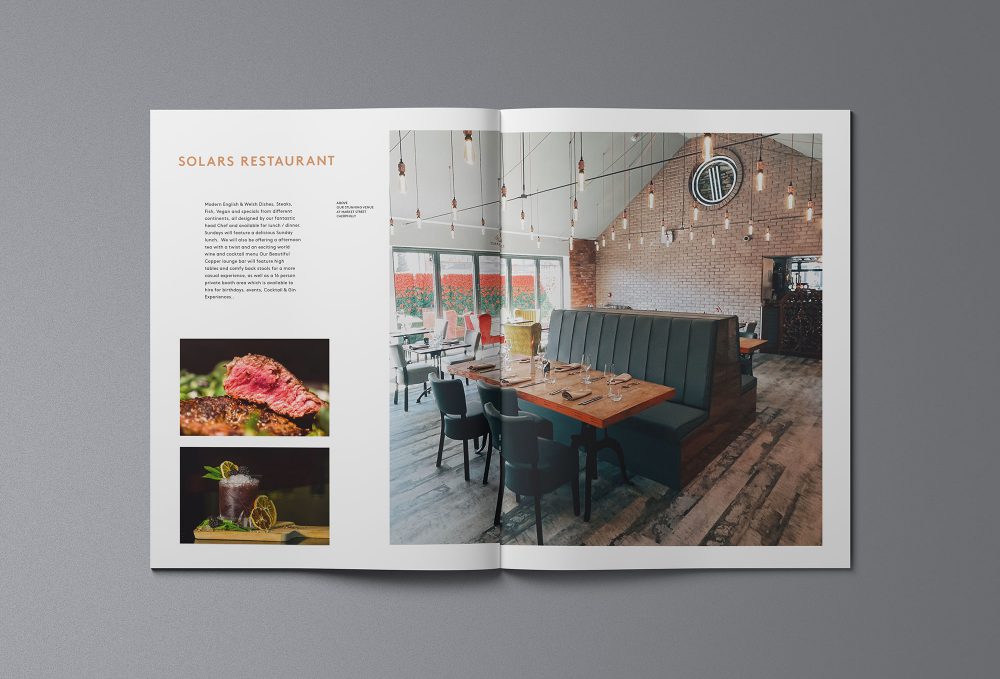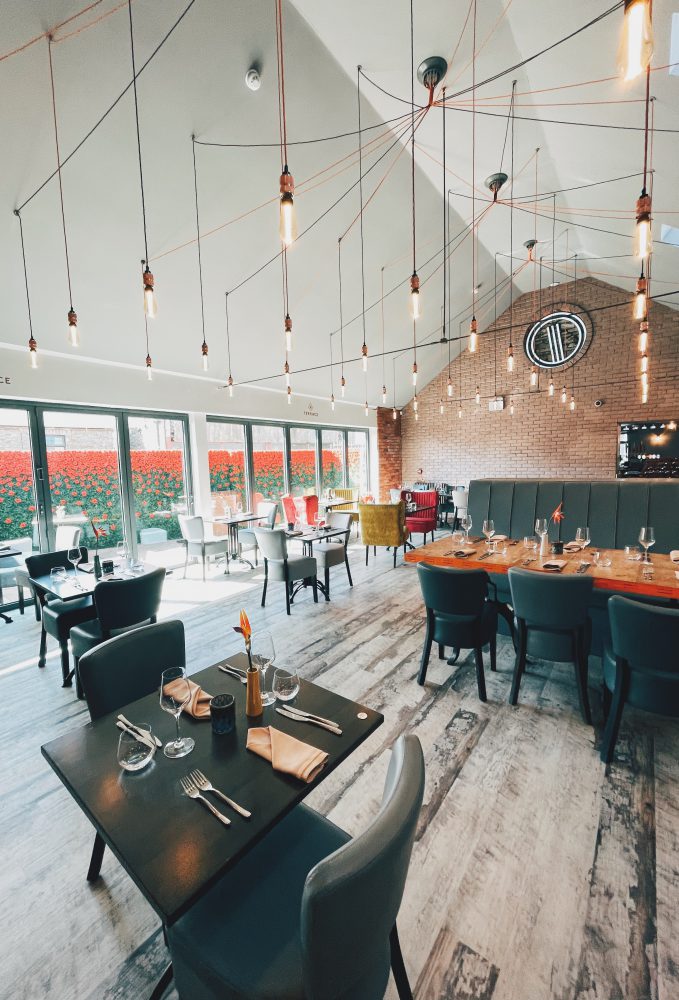 From brand to bold
With the new identity and ethos created, we conducted a survey of the venue, to assist the team at Ten Degrees with the right fit for the venue's interior design solutions and exterior signage. From the towering main illuminated sign to the exterior, to all the interior branding, ranging from copper effect signage, and large scale architectural finishes, we did it all.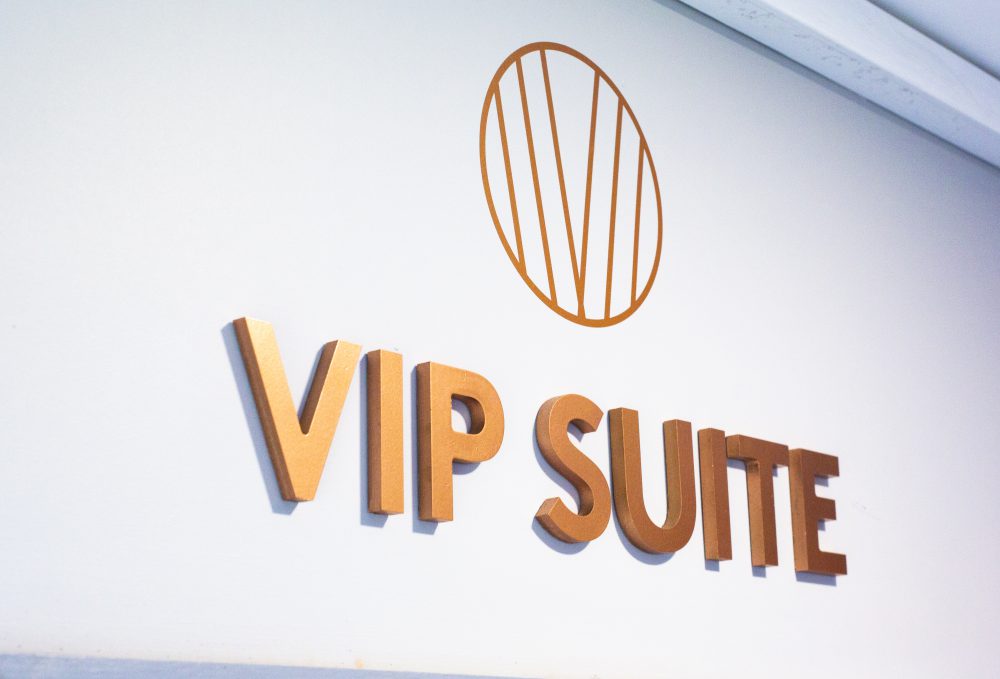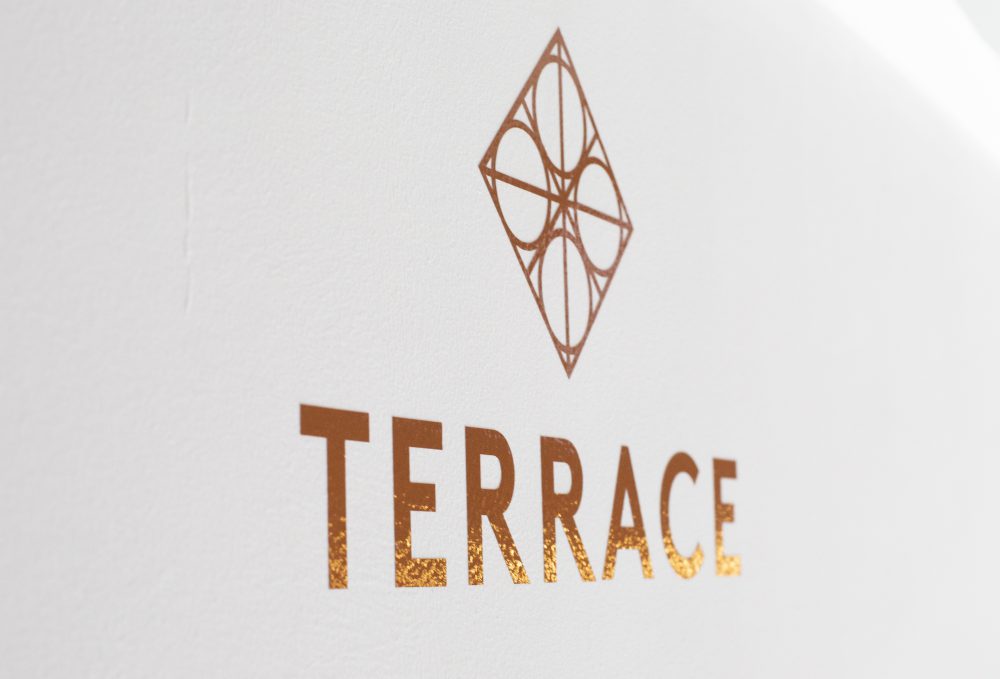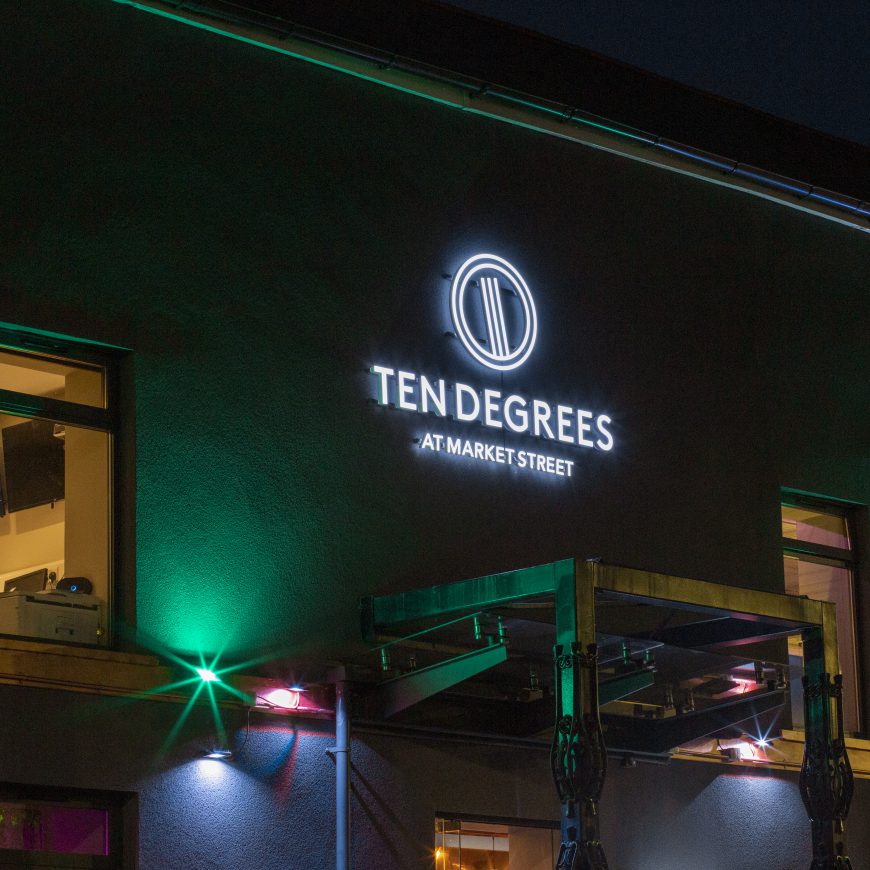 Lighting up the town
The main sign welcoming guests to the venue, designed and crafted from a brilliant white built up acrylic, gives a superb contrast to the charcoal exterior during the day, and comes to life at night. Internally lined with energy saving LEDs, the solid acrylic illuminated sign emits a soft and even light without glare, giving off a chic and professional aesthetic.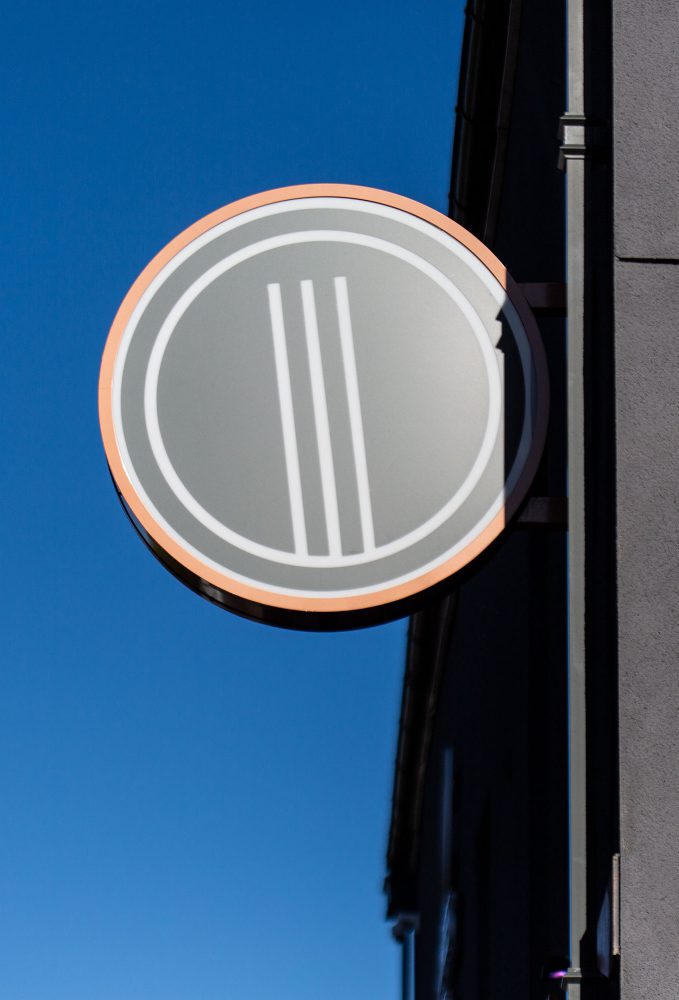 Get a quote
See how we can help you with your branding or signage project
Call us on 02920 361 848 to discuss your project
Request a quote online
Request a quote