Location
Newport, South Wales
Services Undertaken
Established in 2009, Acquis has been providing insurance products and services to the European finance and leasing industry for over a decade. We worked closely with Creo, who had created a visual narrative to bring the office space at Acquis to life, with a professional and corporate feel inline with their brand, and with detail and touches that add personality and a work environment that is both professional and relaxed.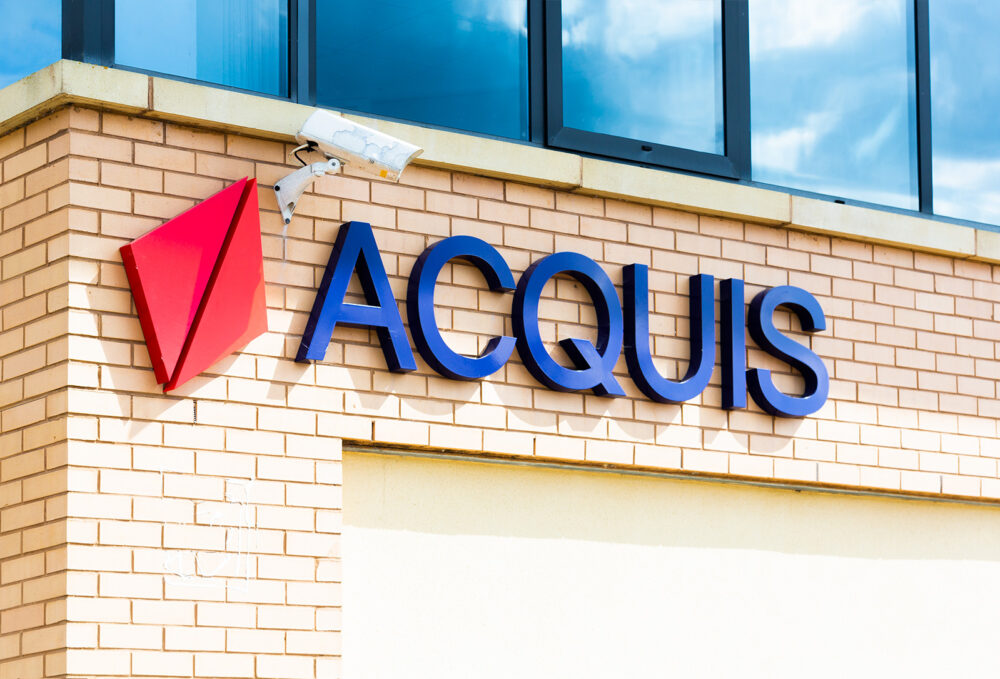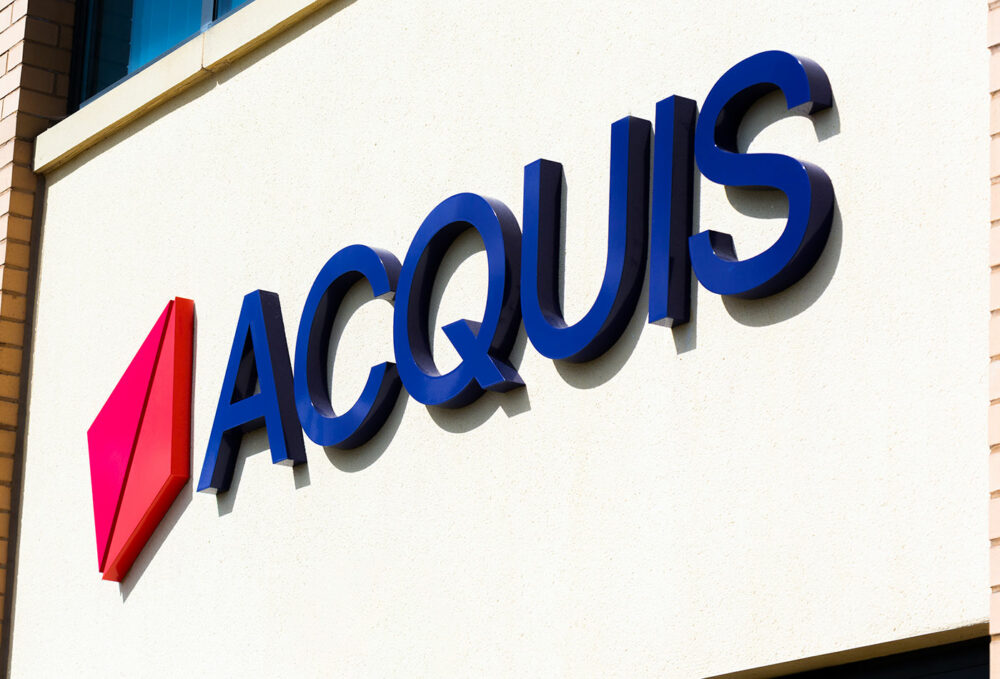 We created a total of 3 exterior signs for Acquis, build up letters and fabricated from solid aluminium. Finished with a powder coating to match the Acquis brand colours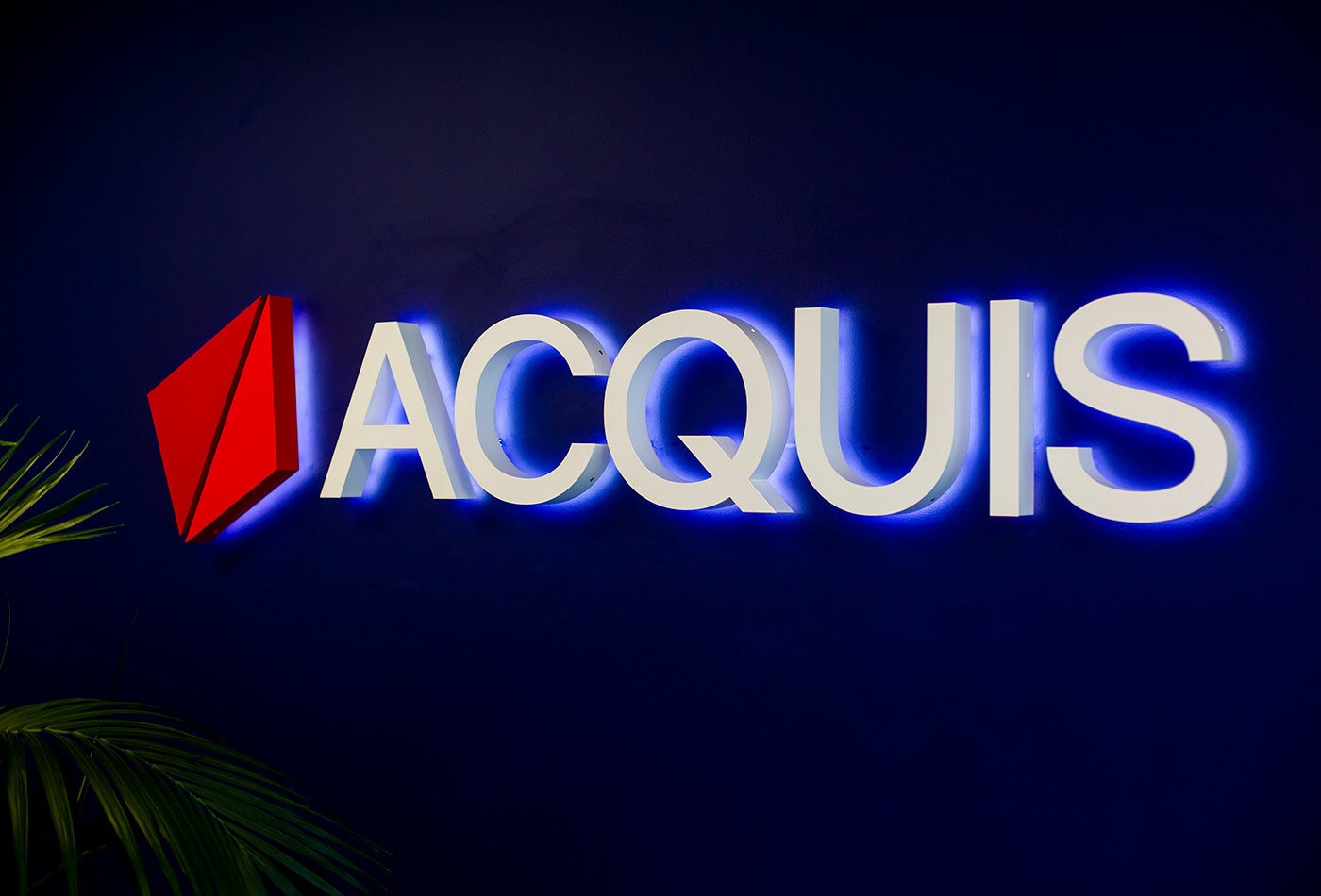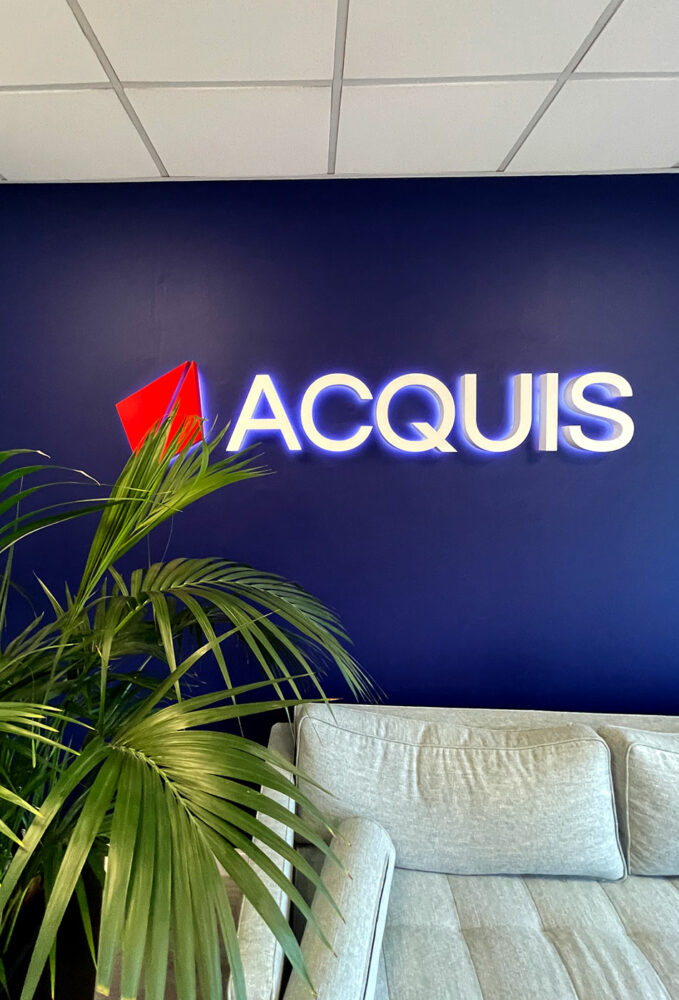 Halo, nice to see you
On entrance to the Acquis offices, visitors and staff are welcomed with a custom made halo lit sign, backlit in a cool blue LED lighting to compliment the brand colour that is set to the wall.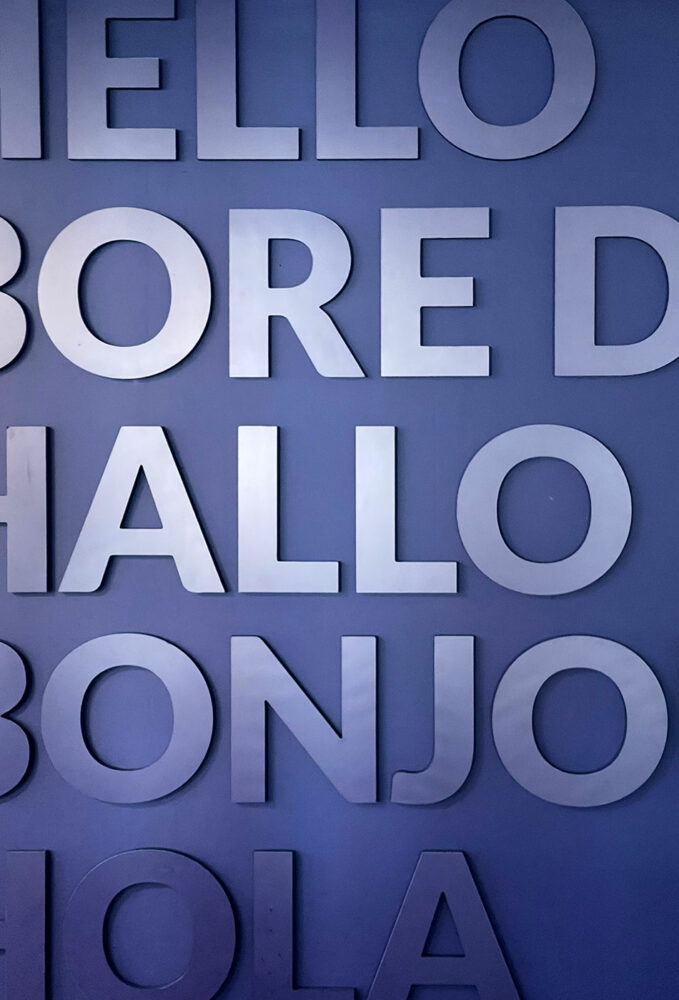 Furthering the welcome, we created a large typographic "Hello" wall with custom cut lettering set, to the same colour as the wall for a subtle and effective relief effect. We created several displays using the same technique throughout the large office spaces.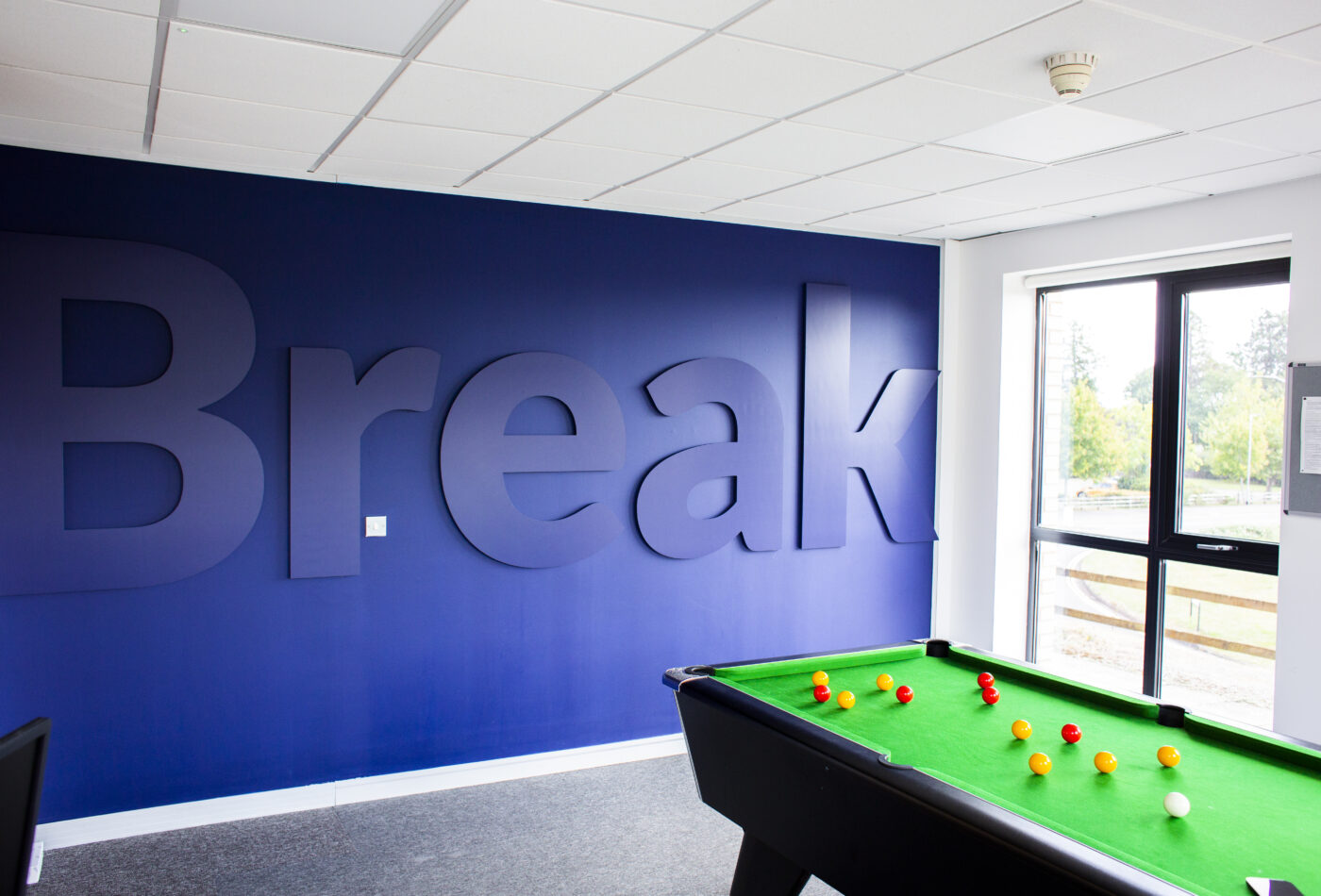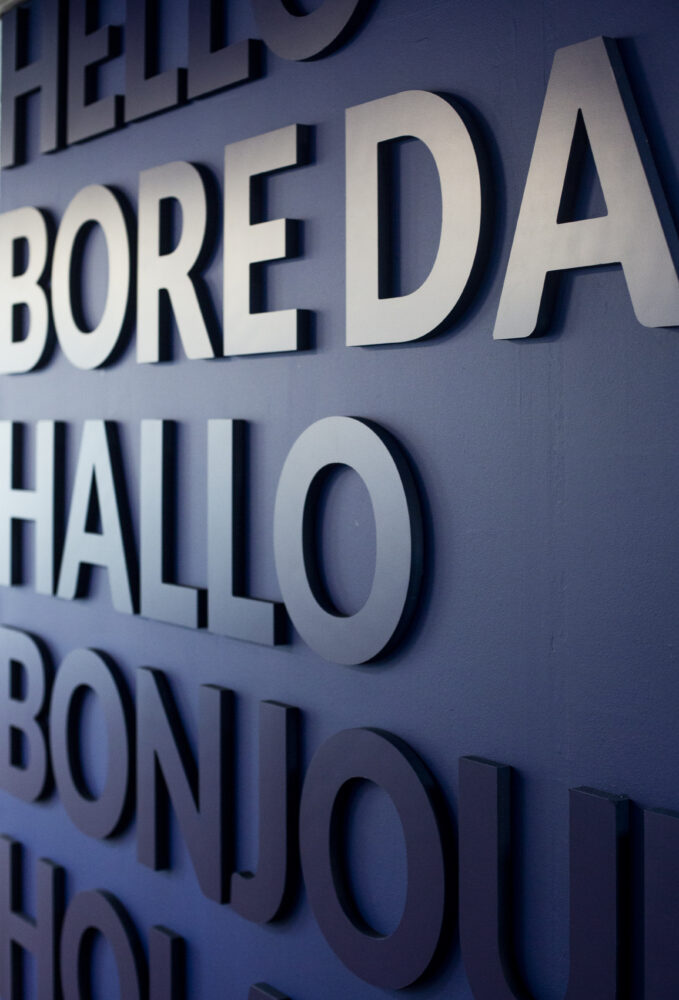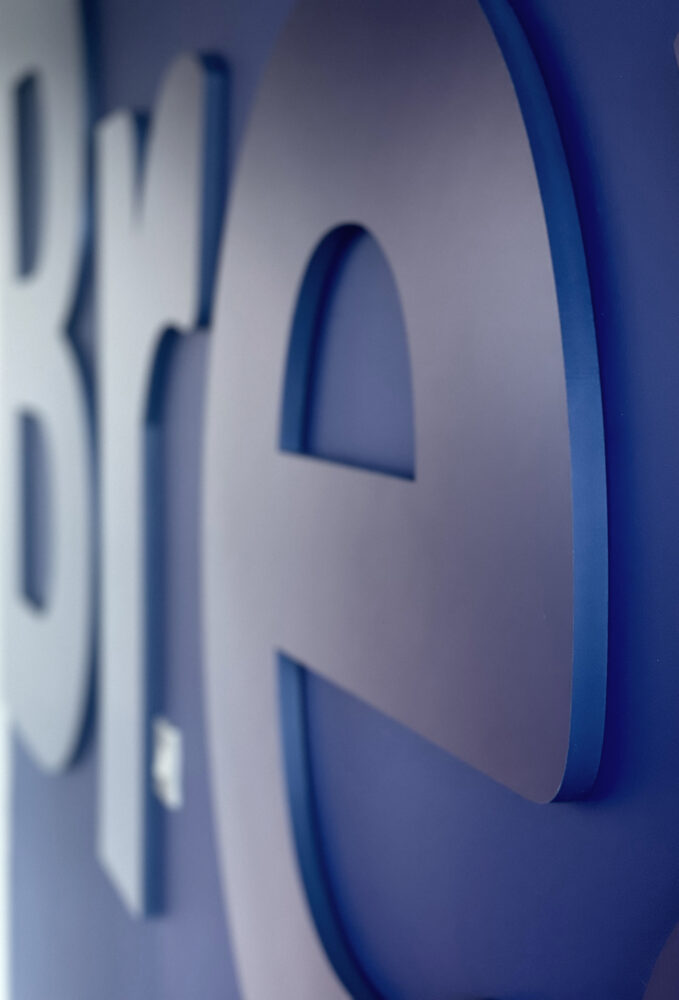 Detail + character
Along with the office signage and displays, the space was brought to life with a series of illustrations and details that add character personality to the space. Crafted from vinyl and applied walls, doors and windows it makes for a relaxed and creative working environment.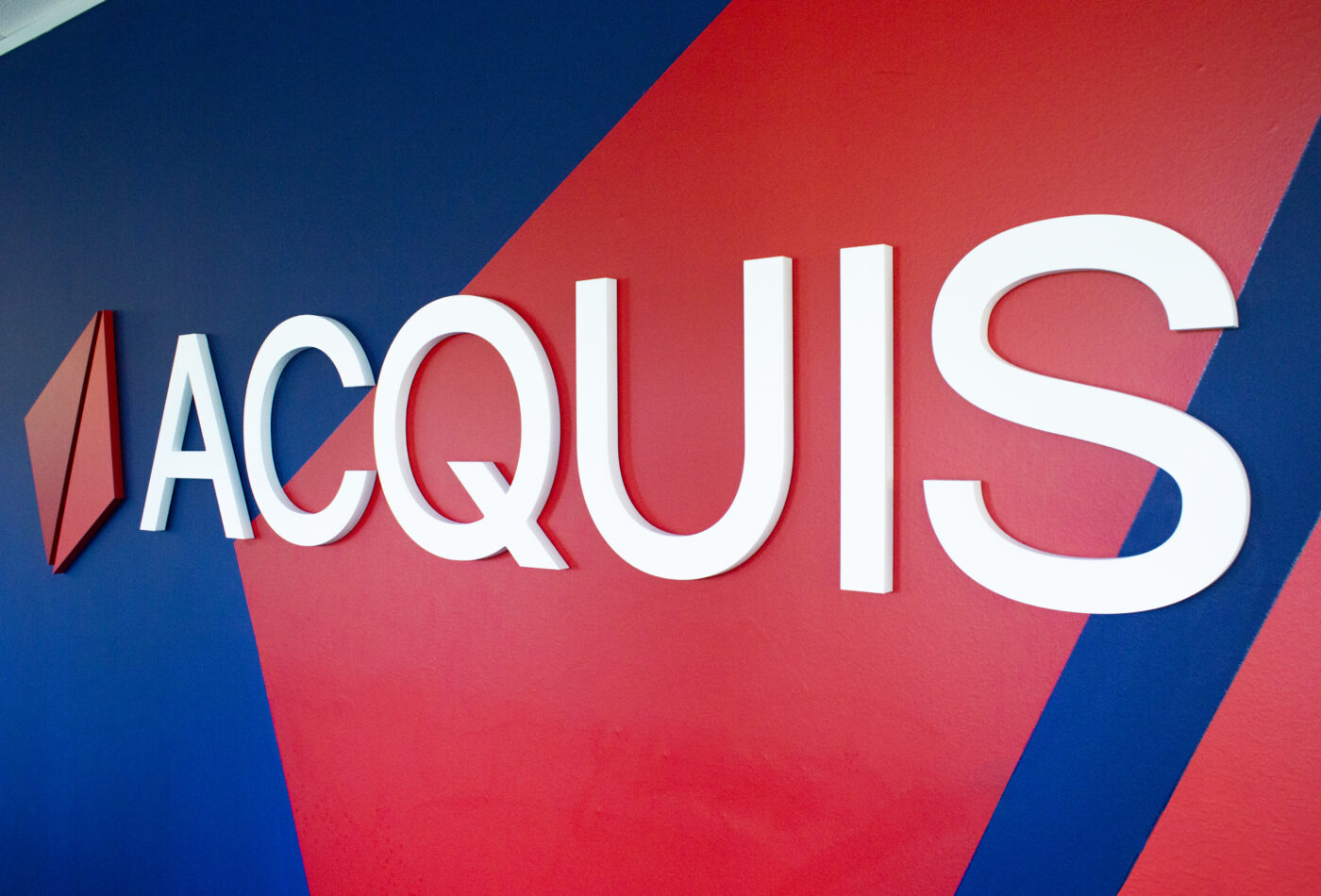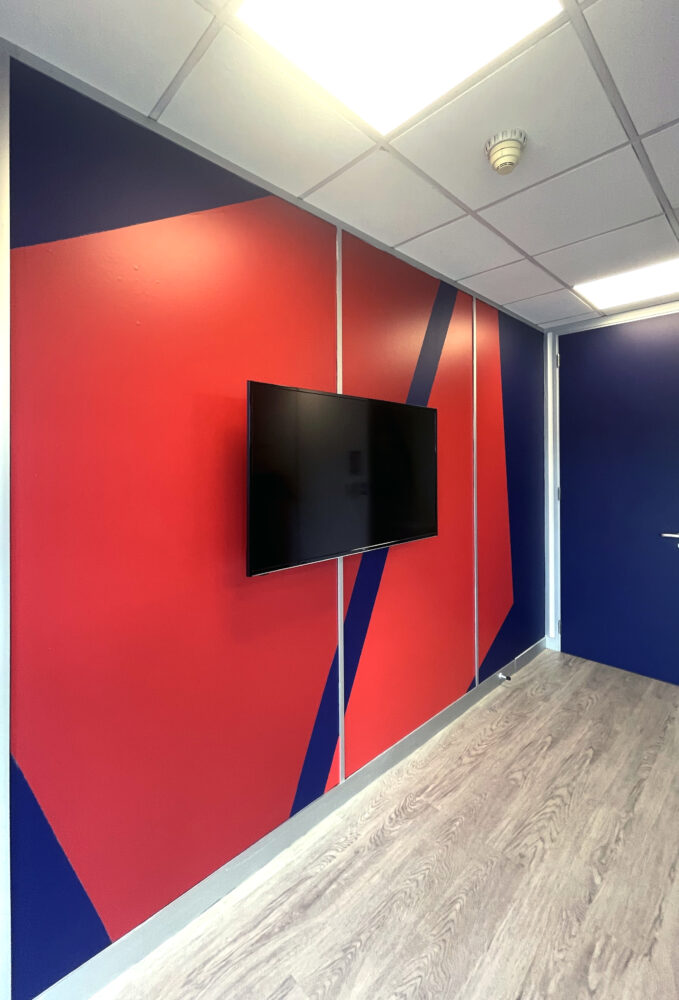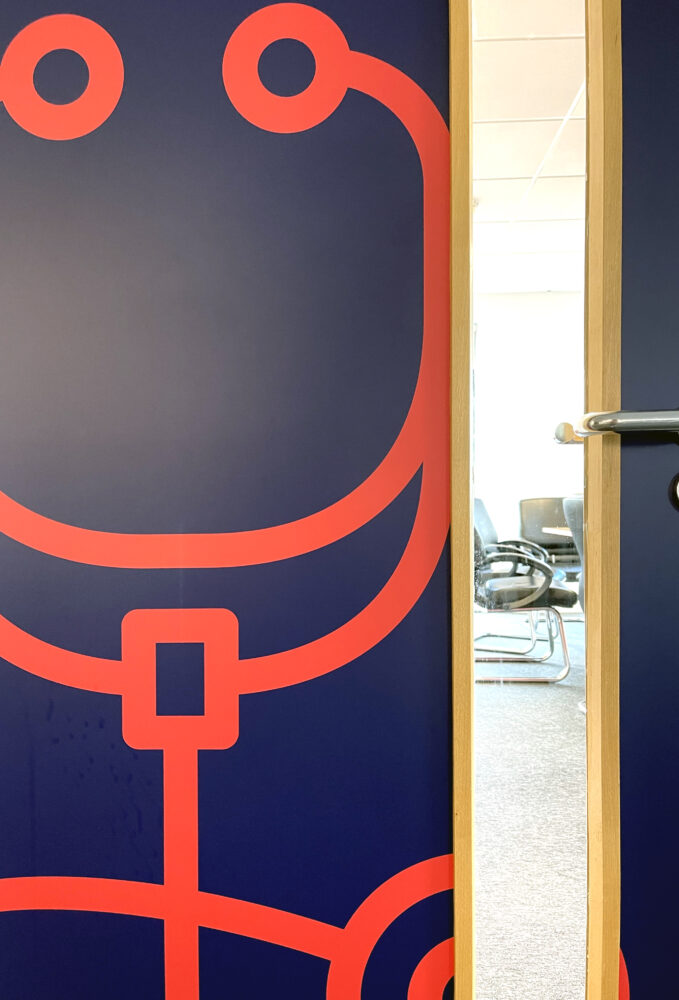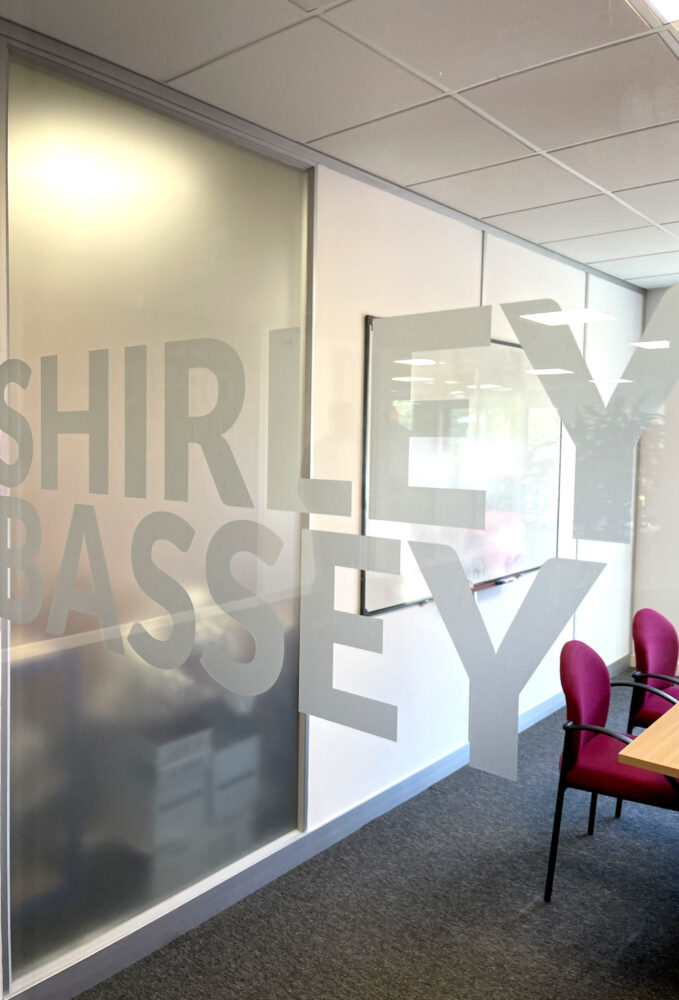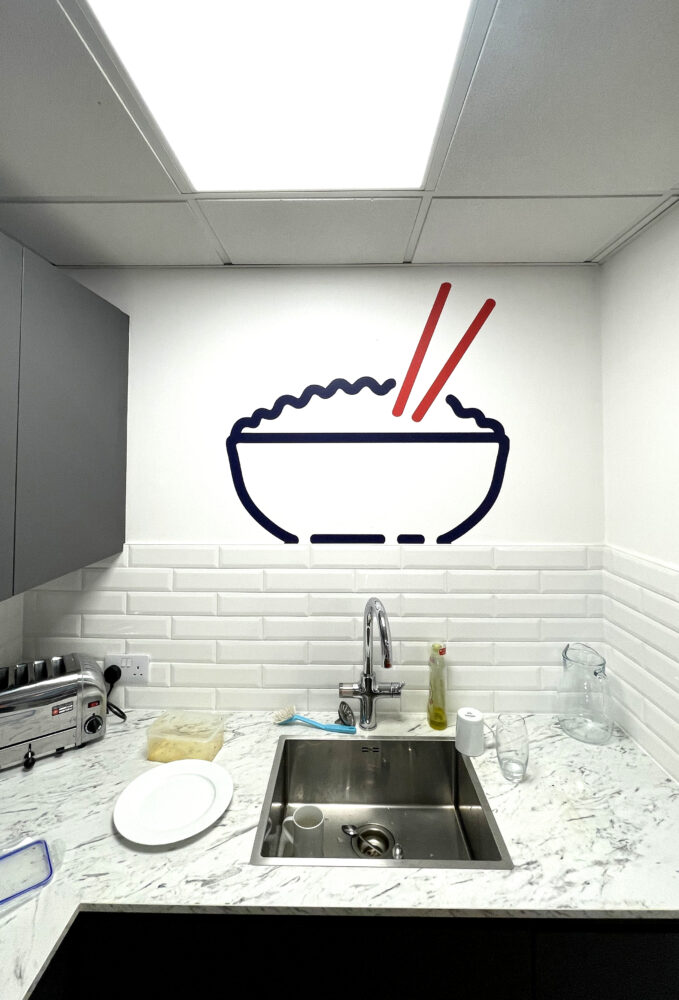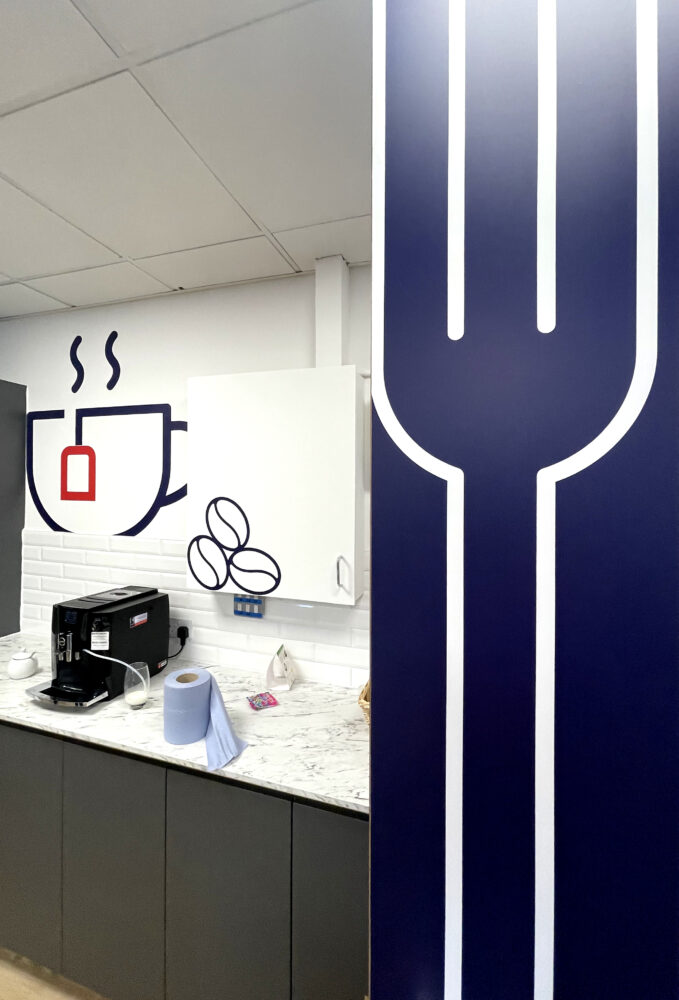 Get a quote
See how we can help you with your branding or signage project
Call us on 02920 361 848 to discuss your project
Request a quote online
Request a quote