Location
Newport, South Wales
Services Undertaken
Vittorio's Italian restaurant, Newport, has long been a family run staple in Newport's hospitality scene. Recently handed down to the next generation of the family, the brand and ethos was completely overhauled, giving the restaurant a more contemporary and sophisticated Italian feel. We worked with Vittorio's to completely overhaul the exterior signage and interior graphics throughout. Gone are the loveable, but dated fonts and italian flags, making way for a more striking contemporary look that does the quality and longtime reputation of the restaurant justice.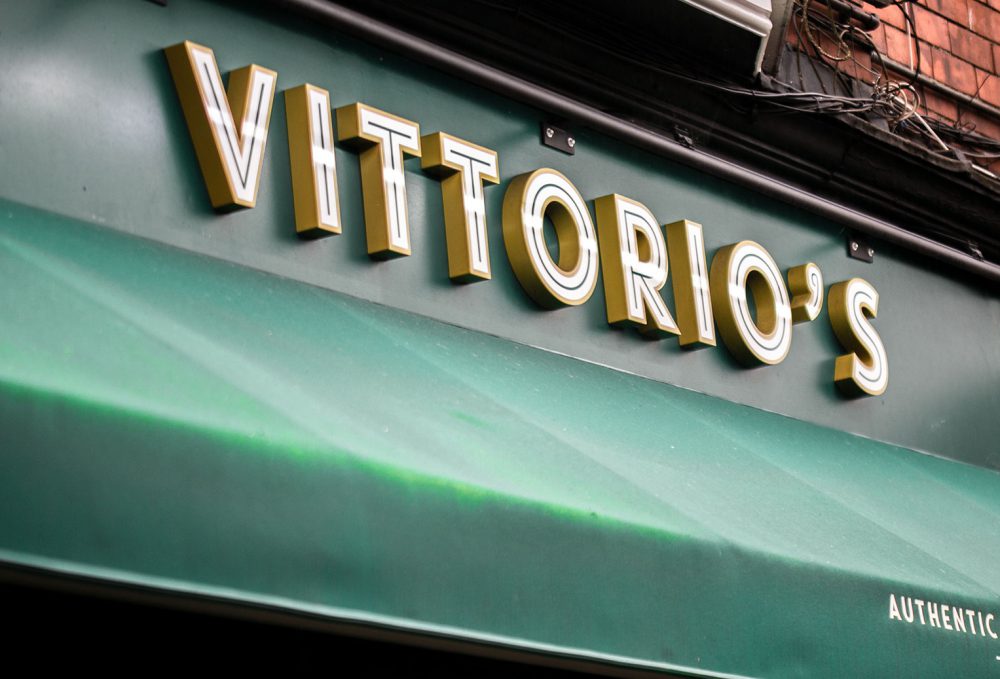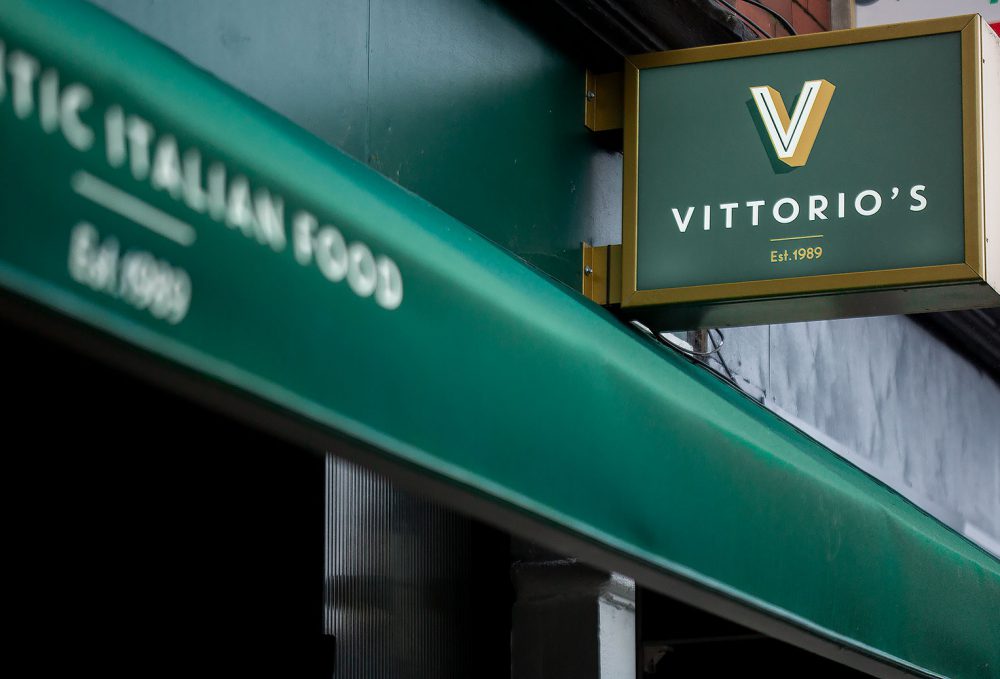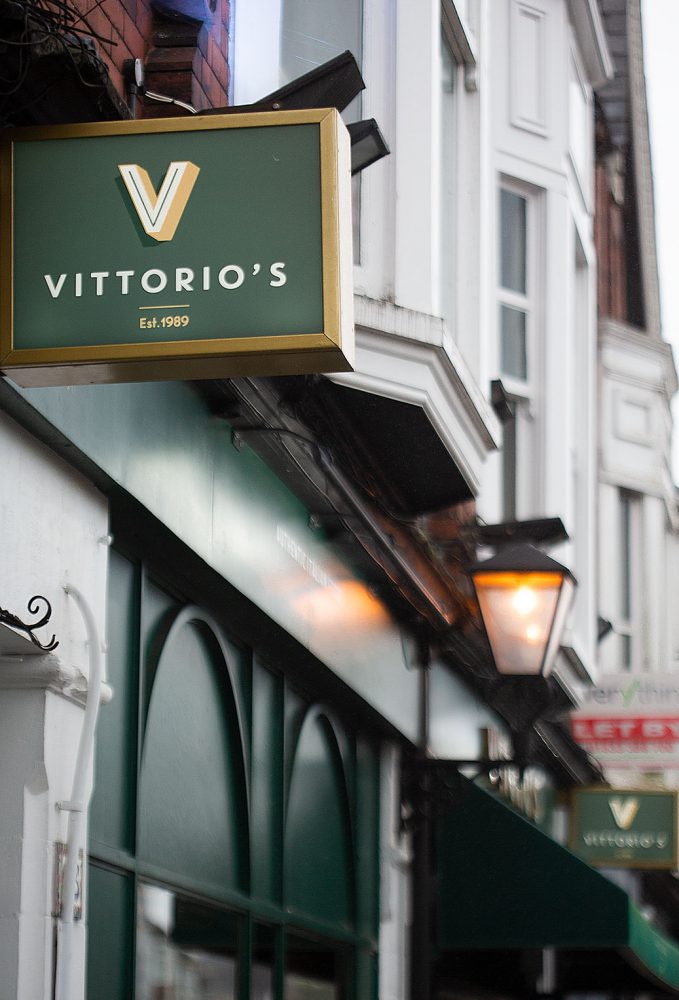 Timeless signage for a timeless venue
We recreated Vittorio's new brand into a striking outdoor sign, created from built up letters, illuminated with a light trough to really make the sign standout and generate atmosphere. Accompanied with a projecting illuminated sign, and awning with bespoke vinyl lettering applied, the venue really stands out and immediately conveys the quality of the experience on offer.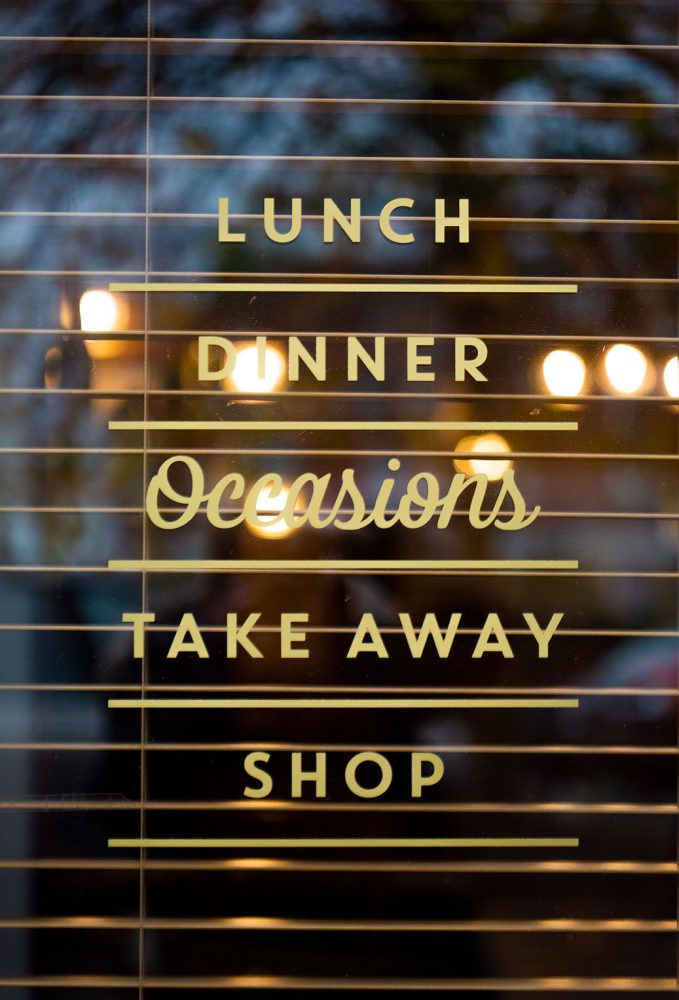 Quality restaurant, quality interior
To compliment the exterior, and implement brand consistency through the whole Vittorio's experience, we created a range of interior graphics. Throughout the restaurant vinyl cut graphics display the extended brand and various messages. Using matt vinyl within the interior gives a subtle and professional finish that seamlessly fits in with the interior decor.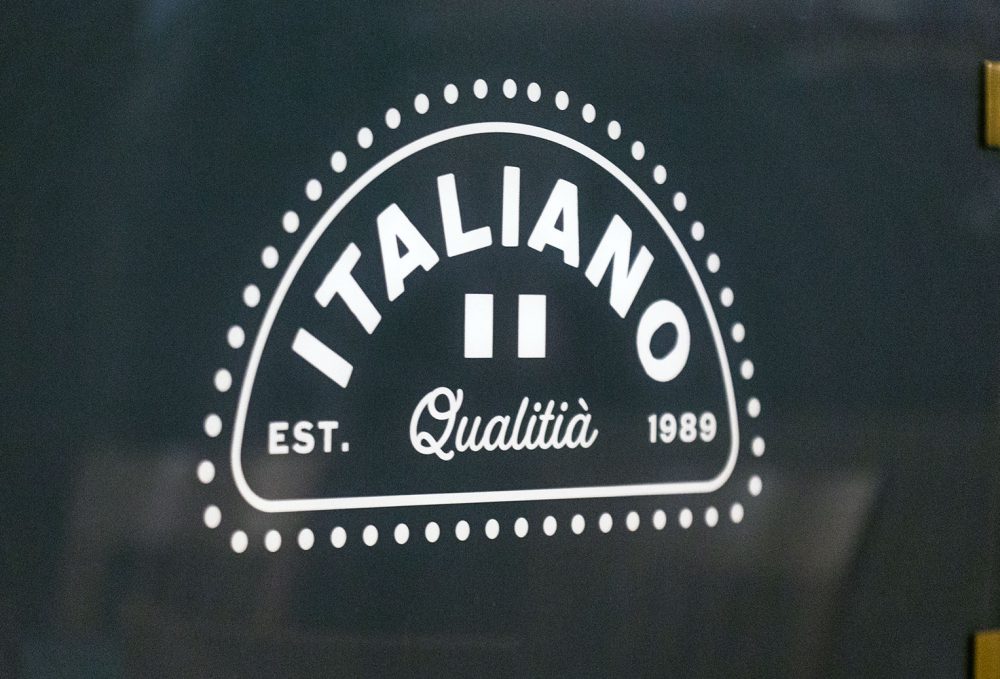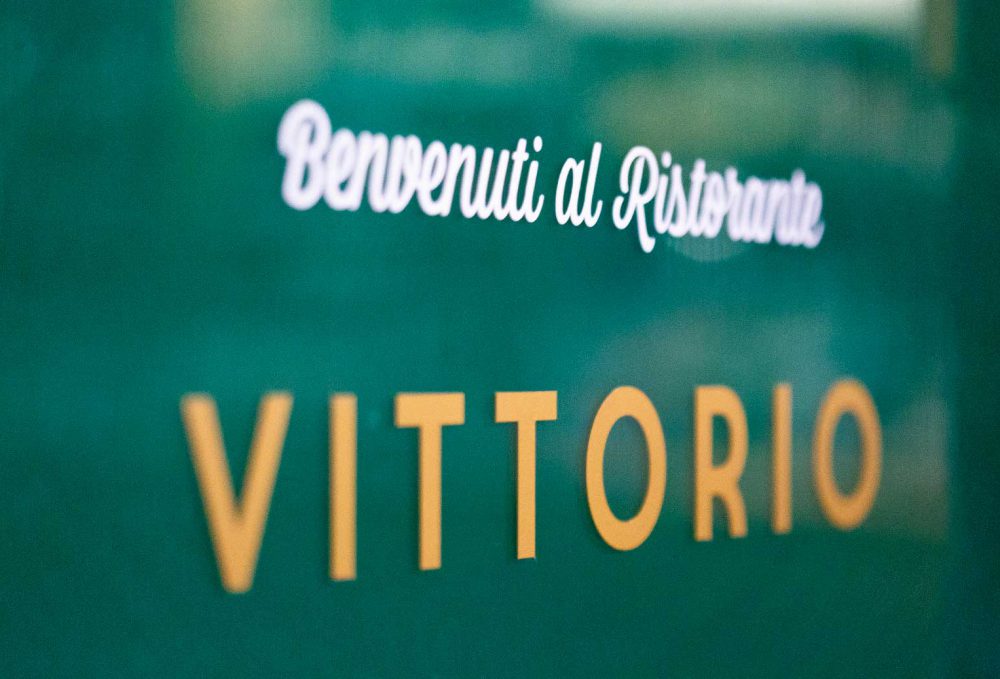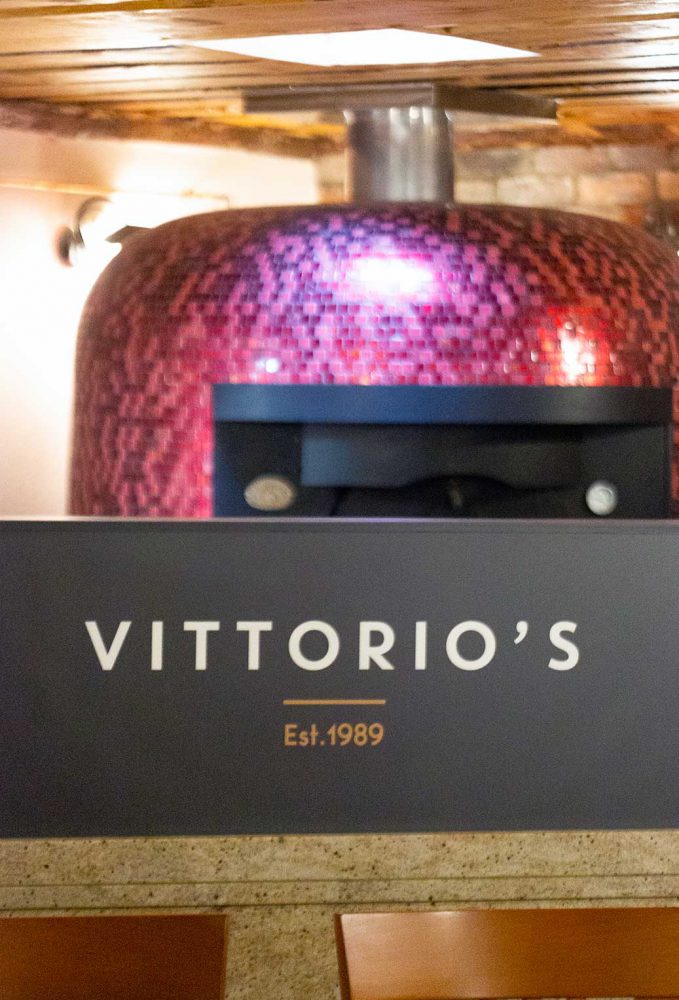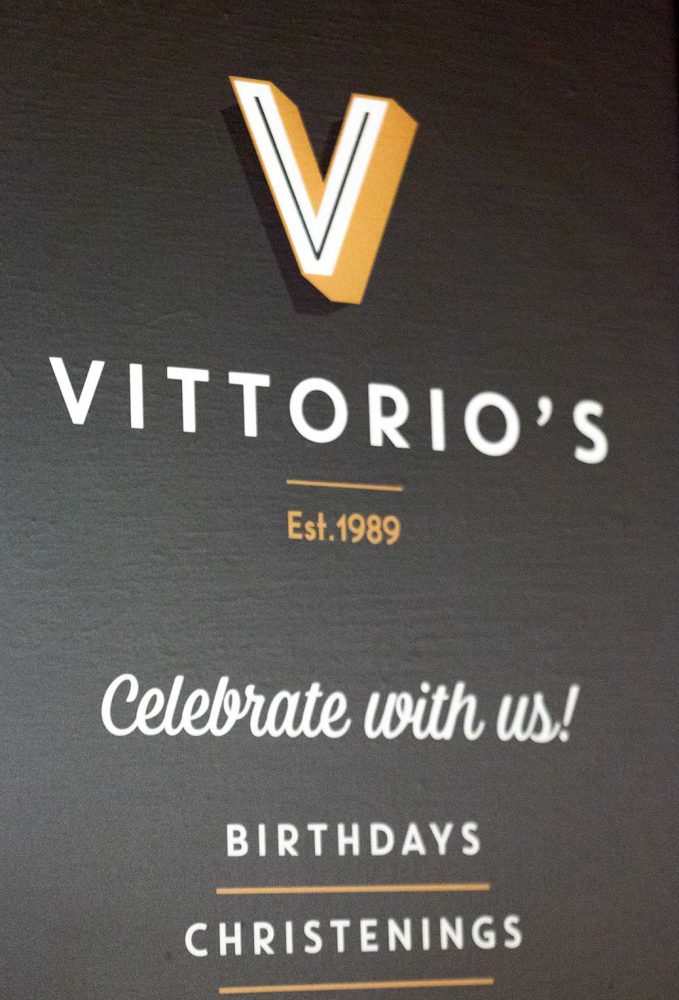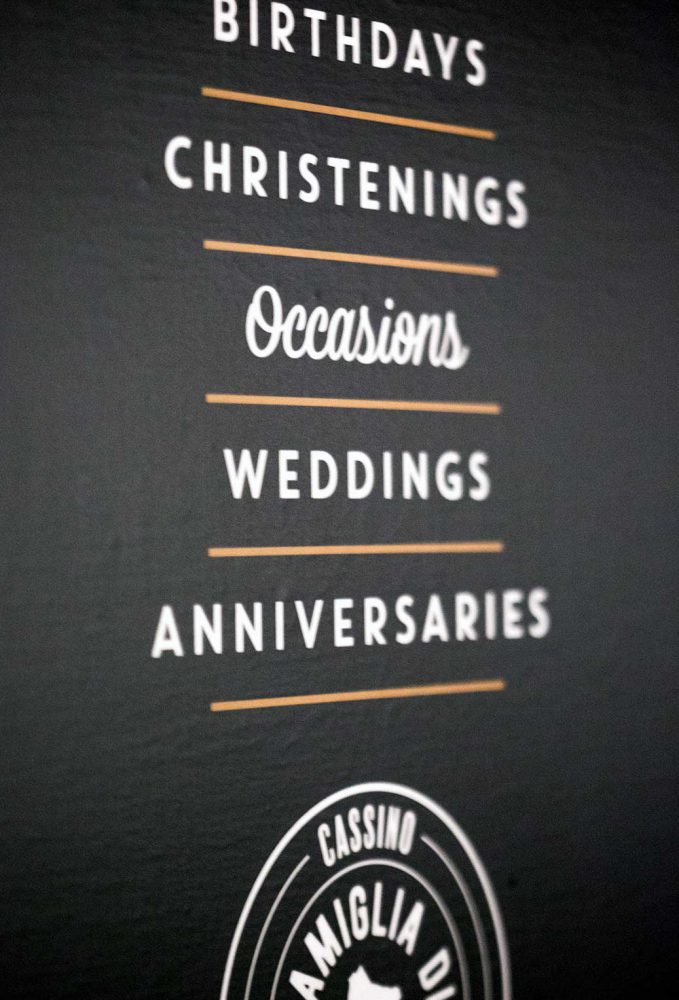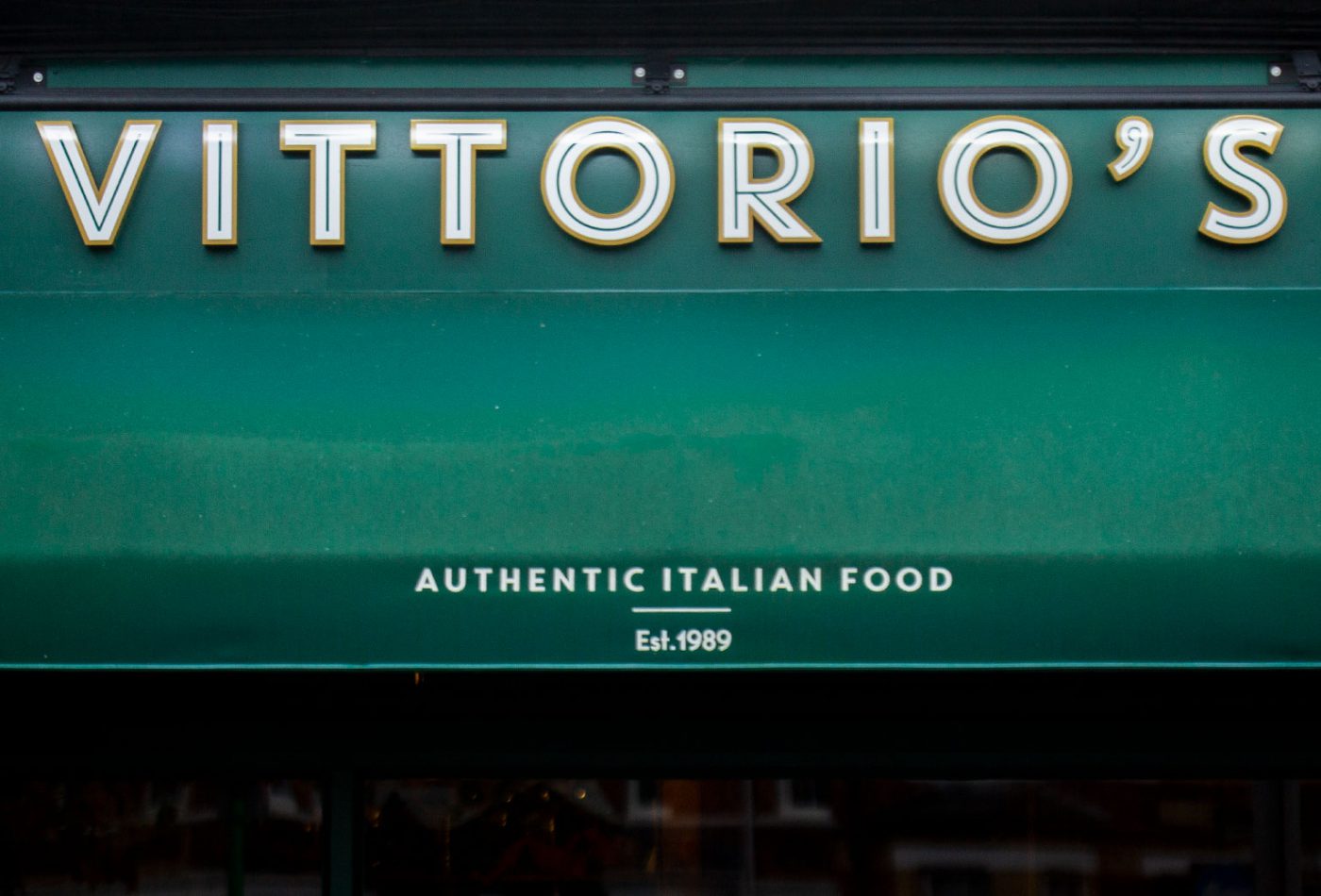 Get a quote
See how we can help you with your branding or signage project
Call us on 02920 361 848 to discuss your project
Request a quote online
Request a quote