Location
Caerphilly, Mid Glamorgan
Services Undertaken
Team Rees Gym, Caerphilly quickly established itself as a state of the art gym facility, ambitious and cutting edge throughout, we have worked with Team Rees from day one to create their brand, interior, and signage throughout.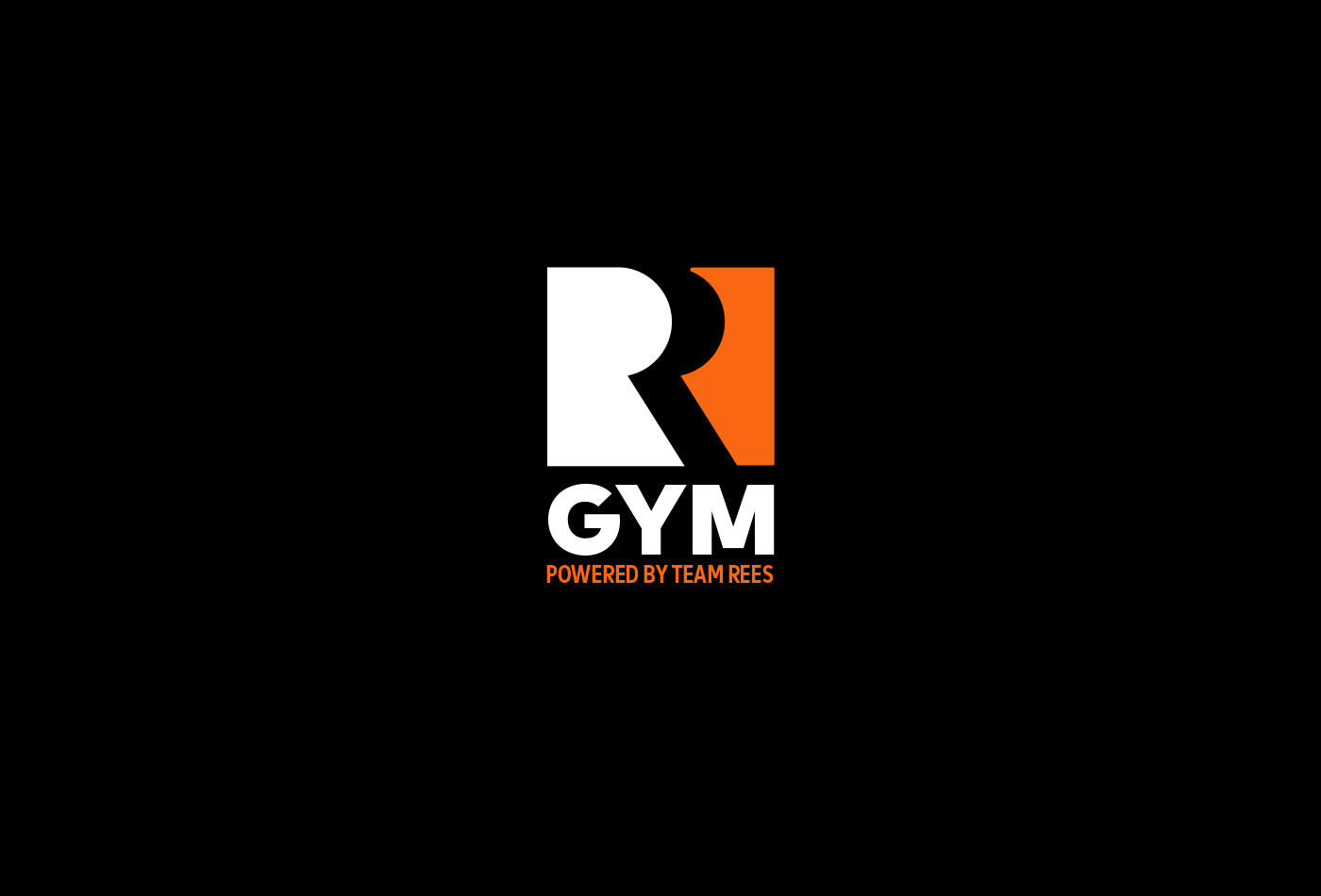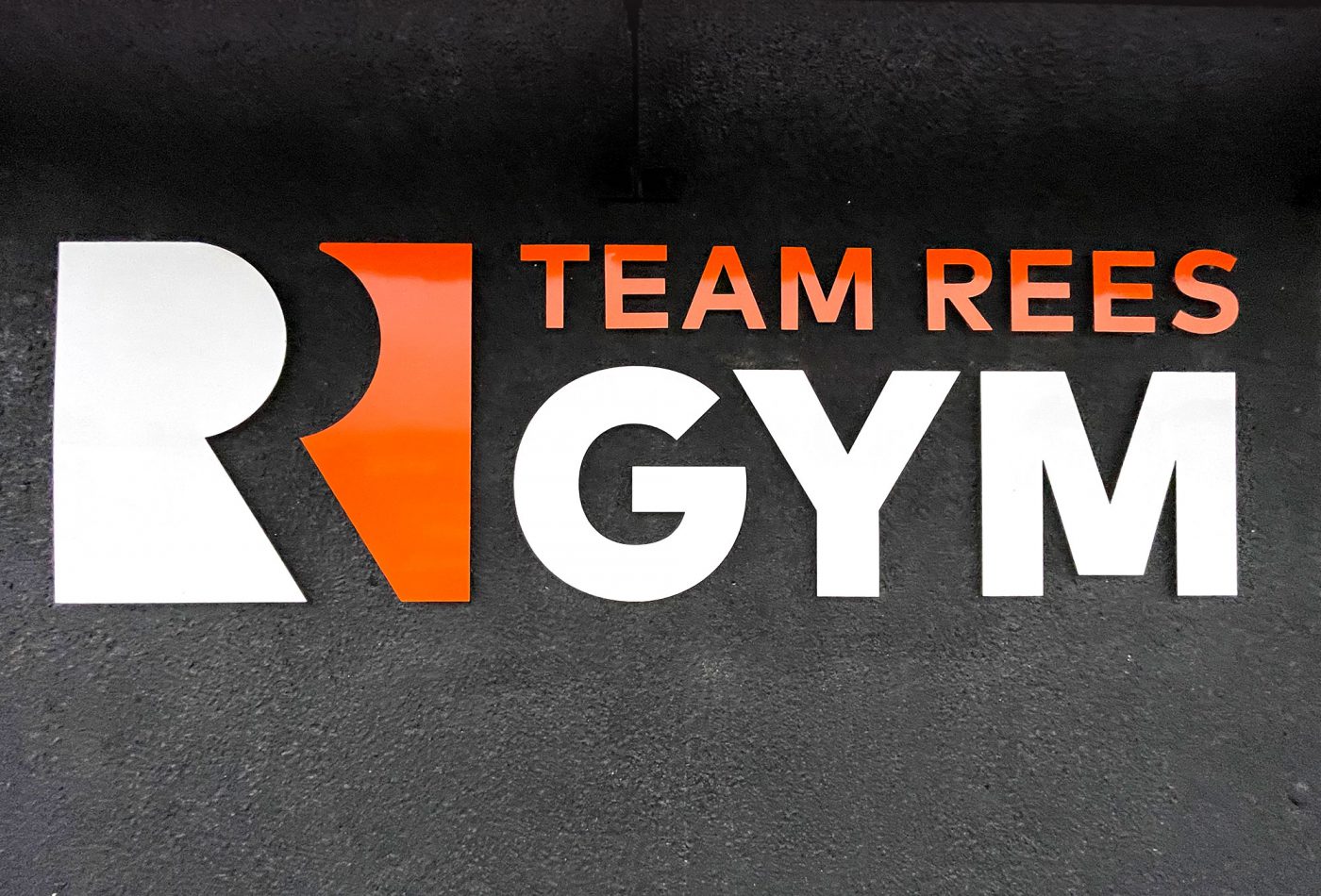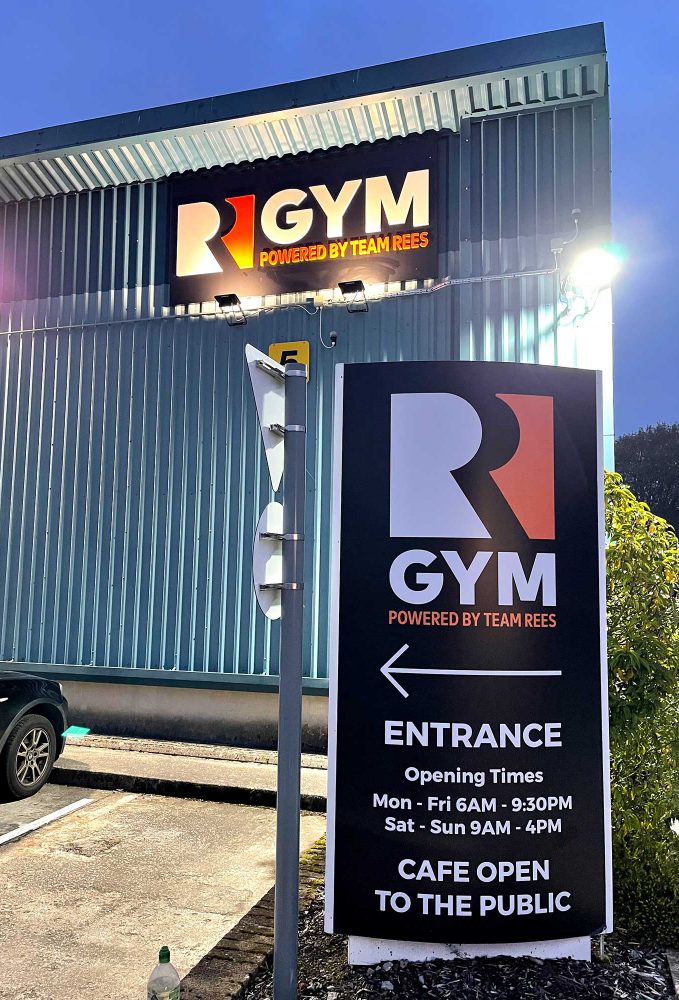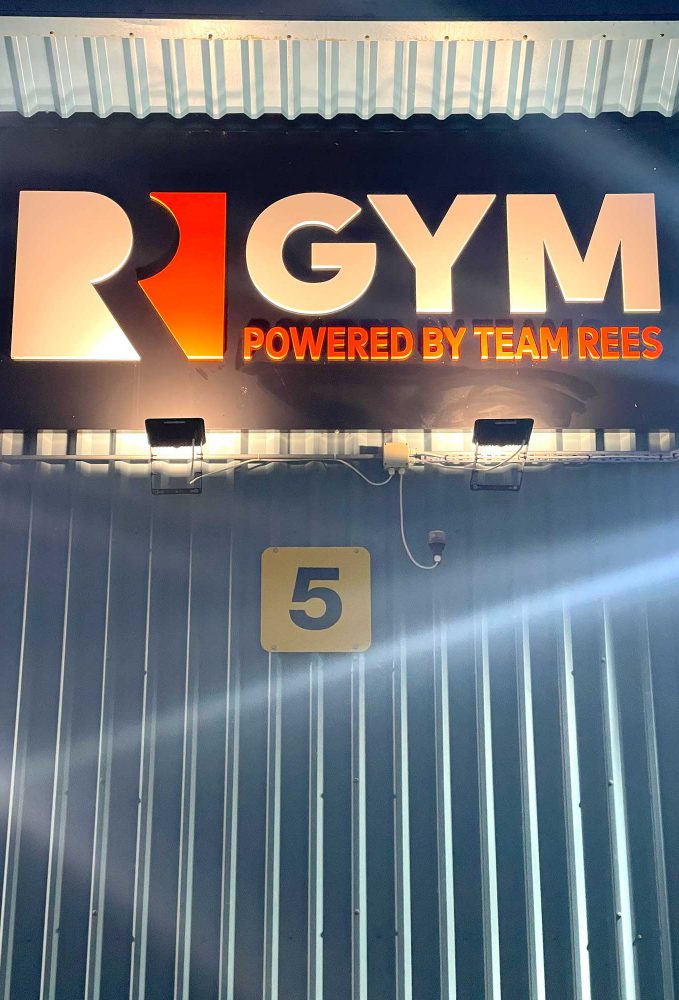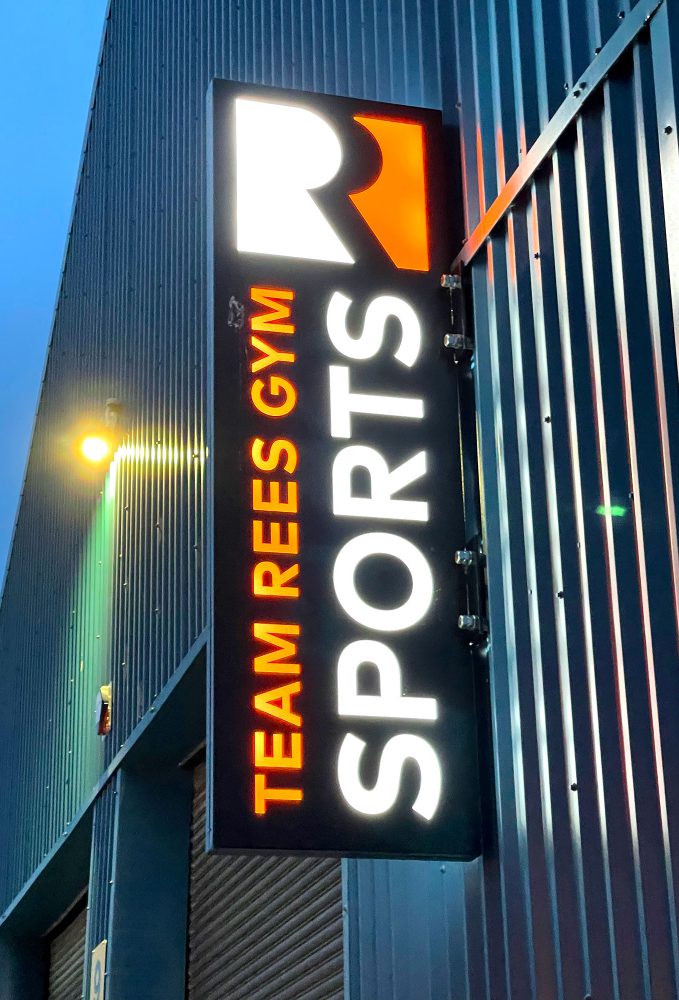 Building a strong brand
We created strong and recognisable gym branding for Team Rees, with a nod to their original homegrown logo, harking back to their roots. We created a brand mark which would be recognisable, stand out and a symbol which could be used as an unmistakable standalone brand element, ideal for creating a logo that could extend from signage down to detailing gym equipment. Set across two huge industrial units we designed and created a range of signs from eye level flat cut aluminum composite signs to huge illuminated and projecting signs that stand tall at the top levels of the gym exterior.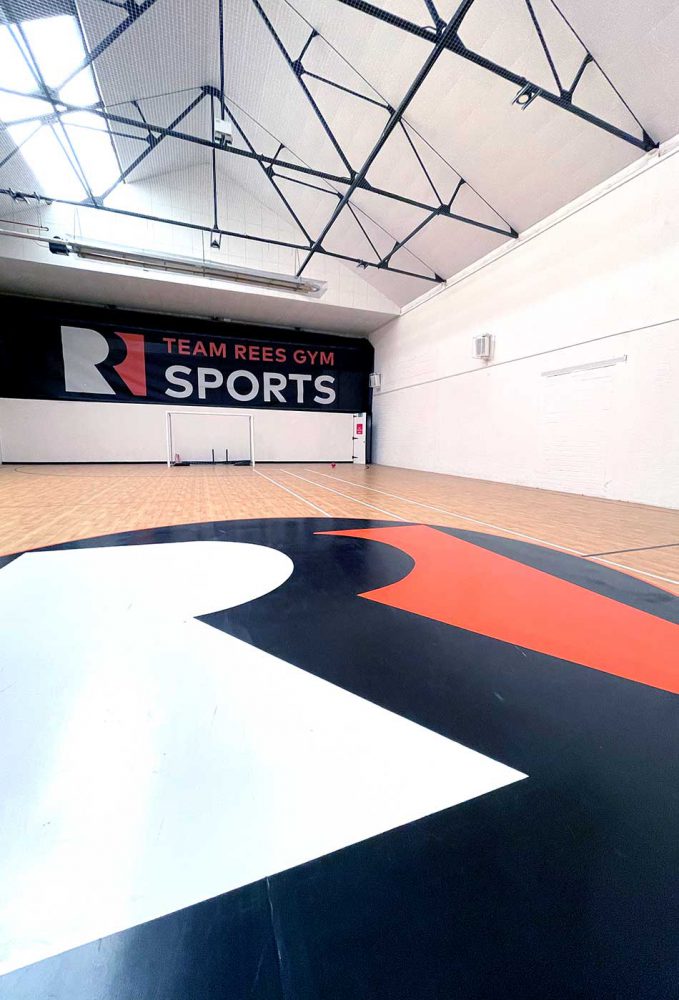 Big gym, big impact
Team Rees Gym is vast, set across several levels and two units so they needed a big approach to the interior designs. We created several on-brand graphics to cover walls with big bold typography cut from matte vinyl for a seamless finish. We fit a huge vinyl logo to the wooden floor of the gym's sports hall, choosing vinyl as it is a robust and durable material which would take the footfall. The brand runs through every aspect of the gym right down to the branded weights, dumbbells and plates.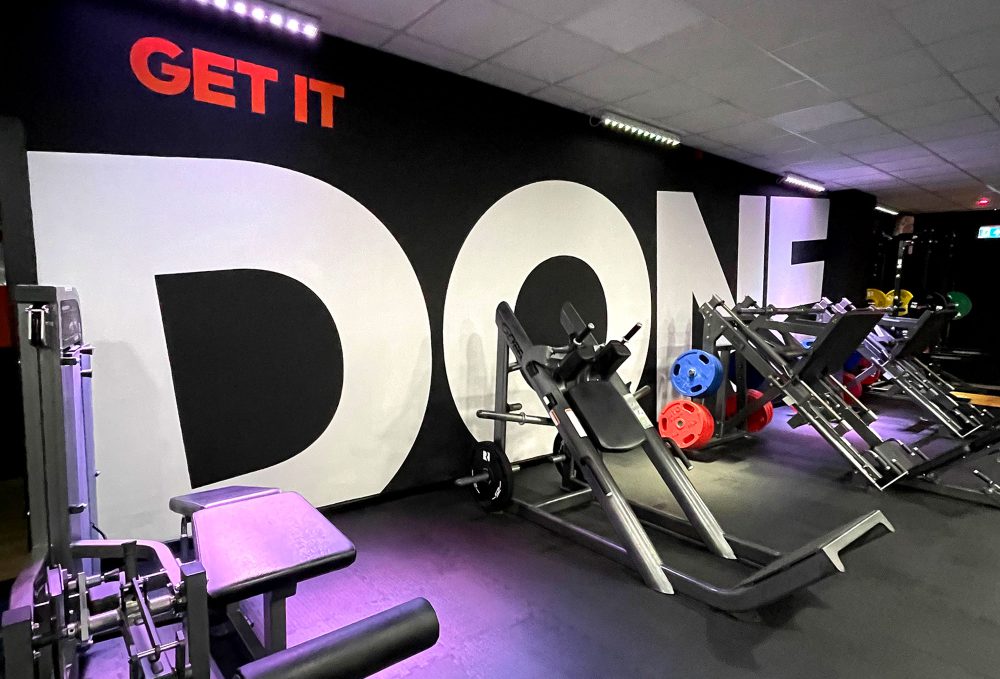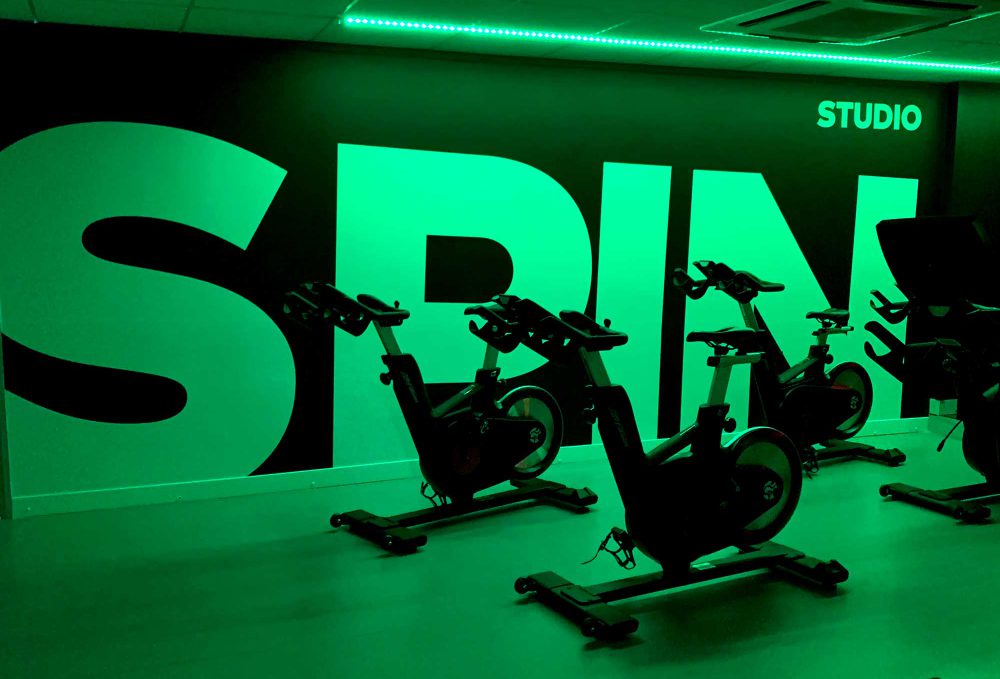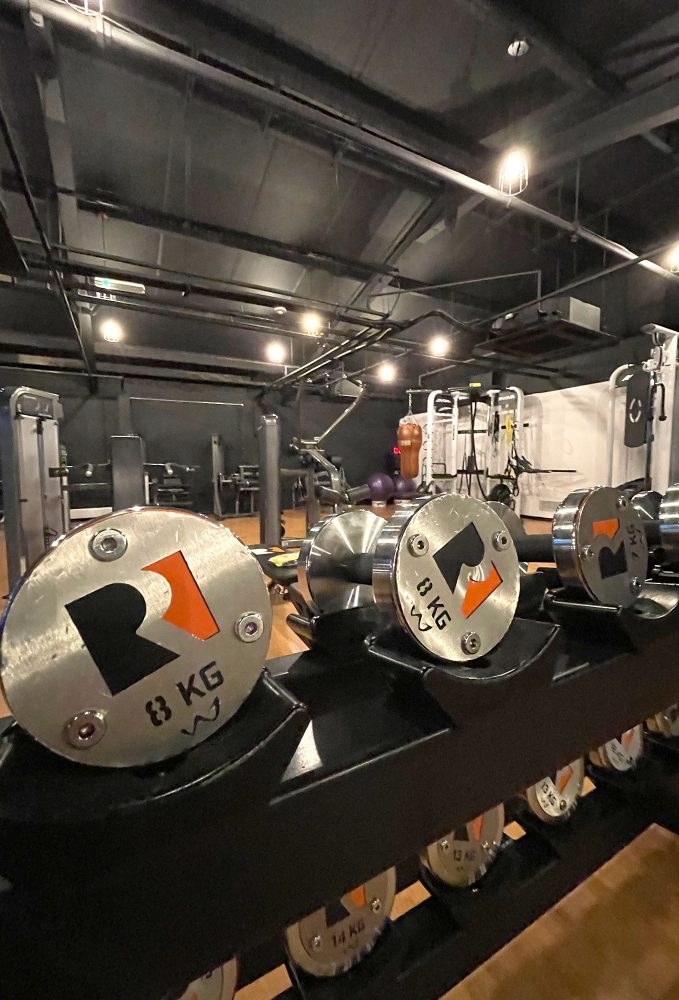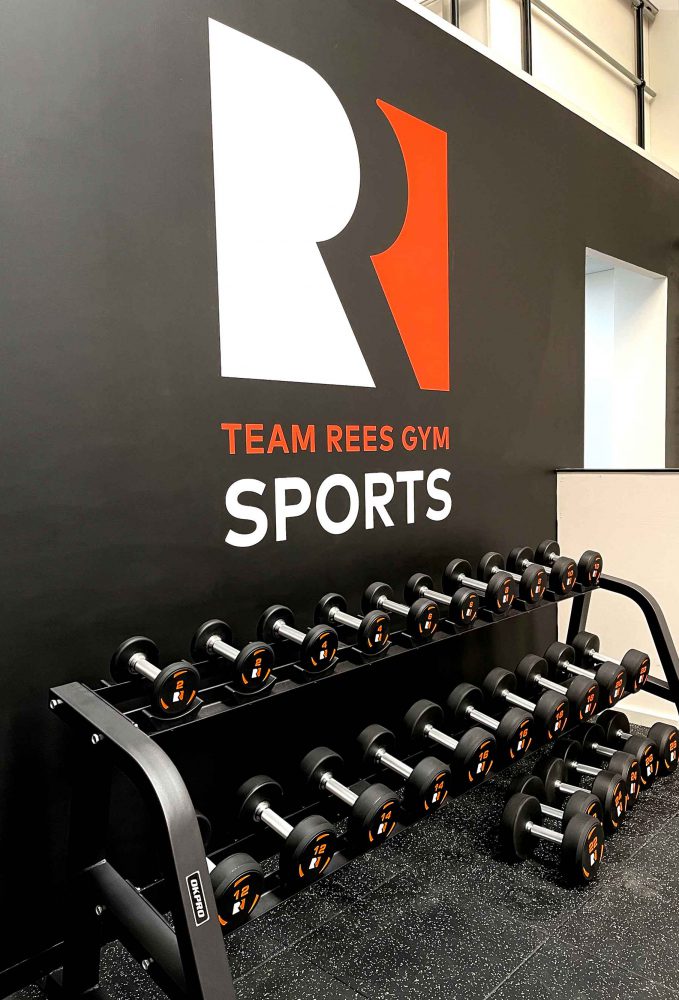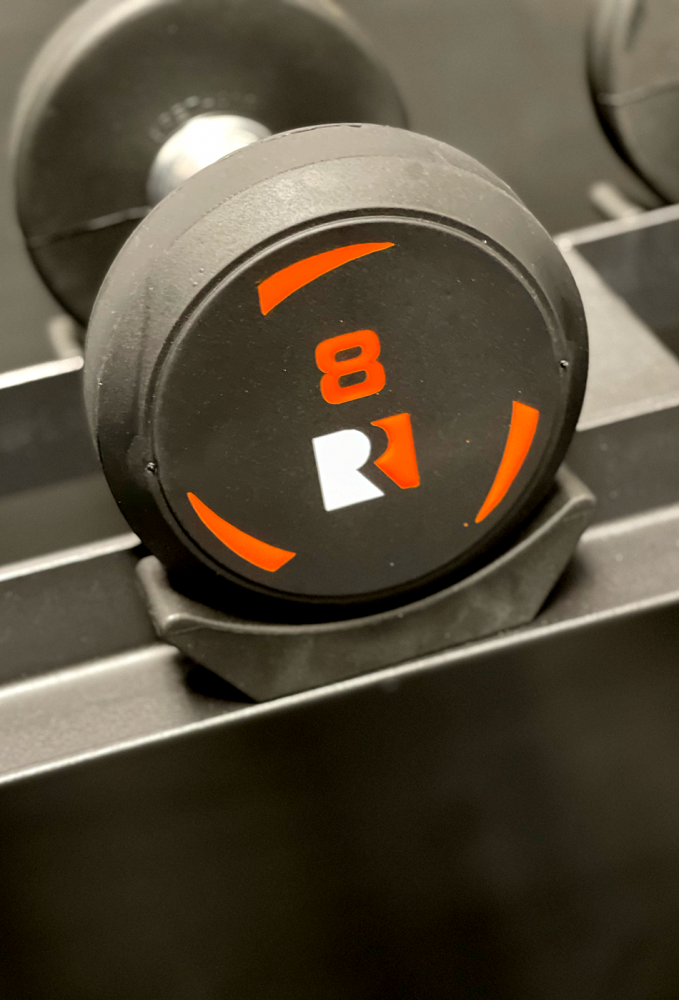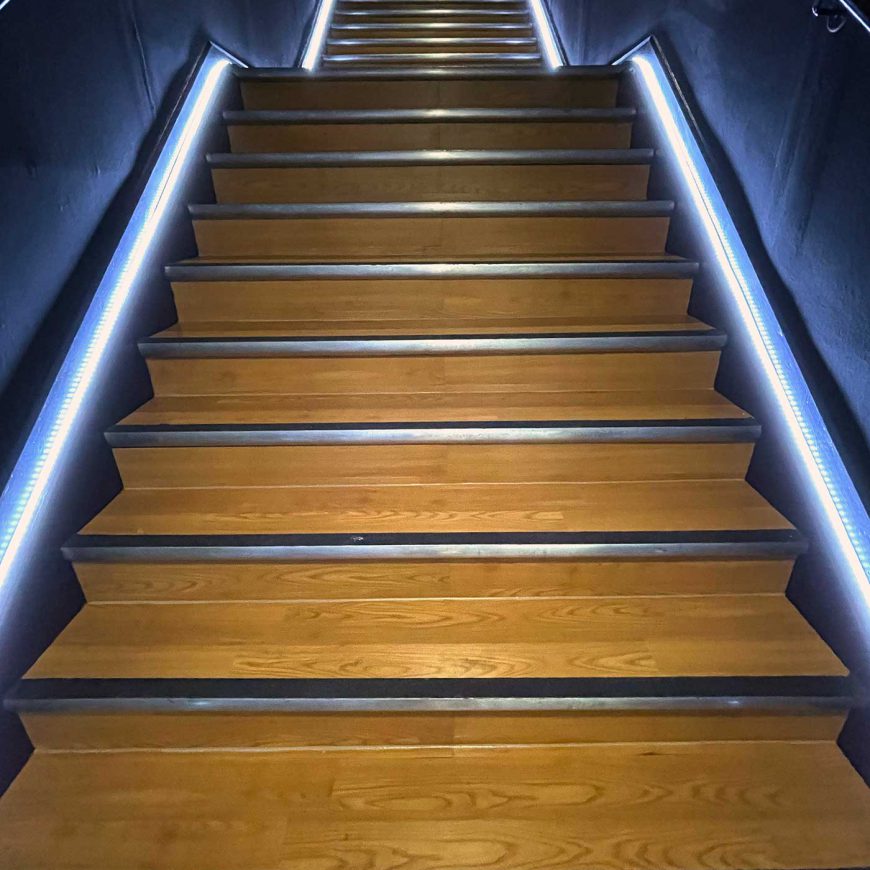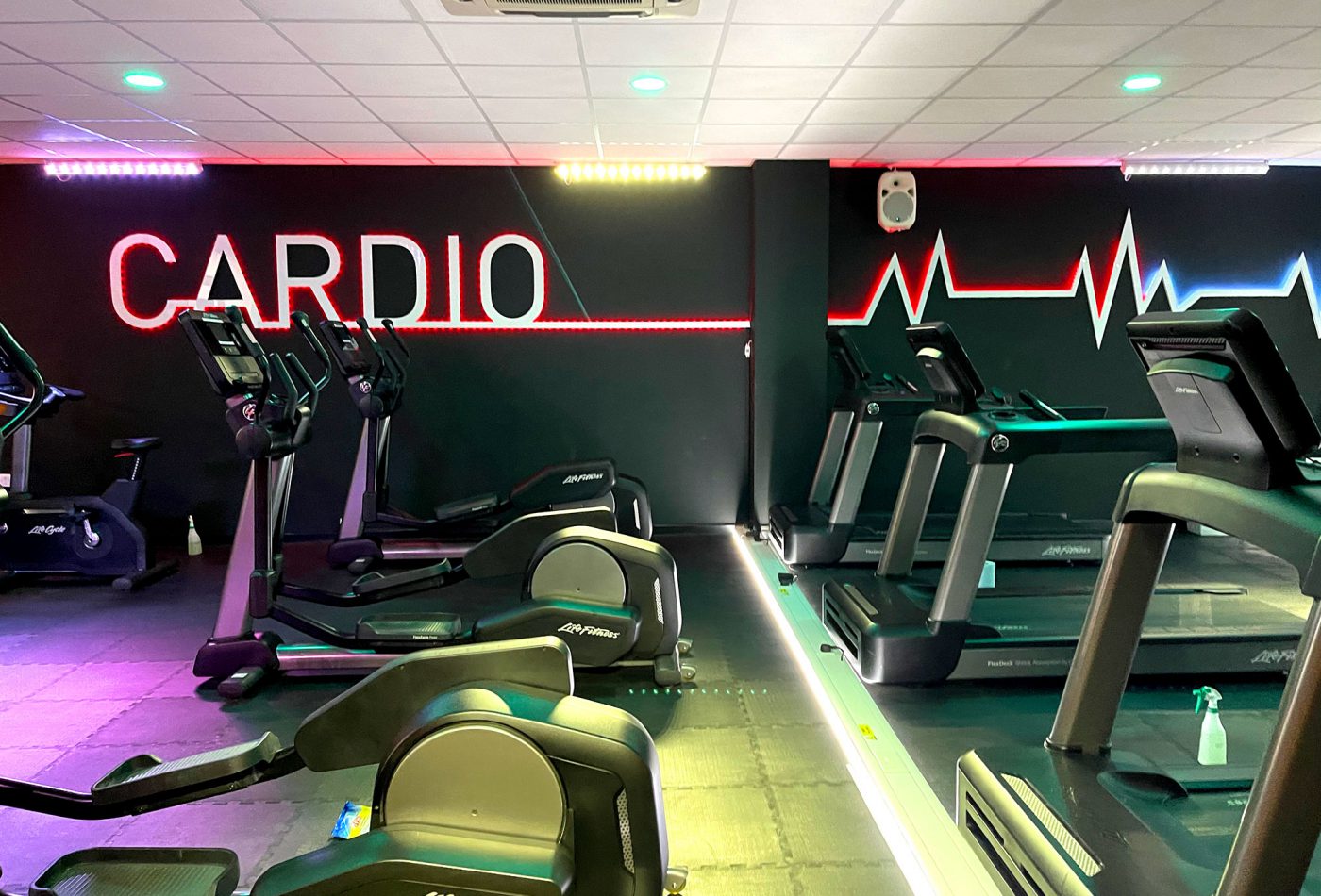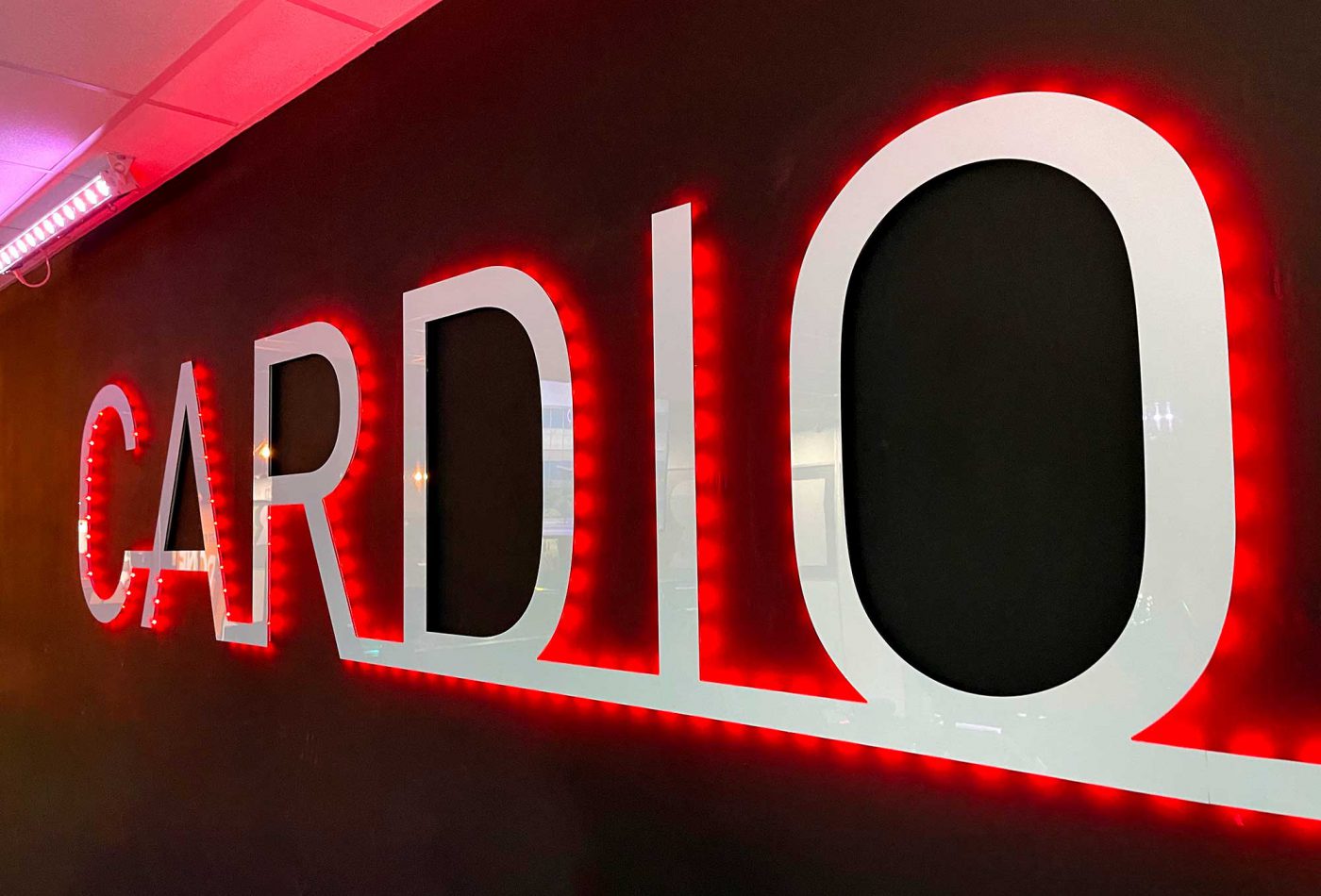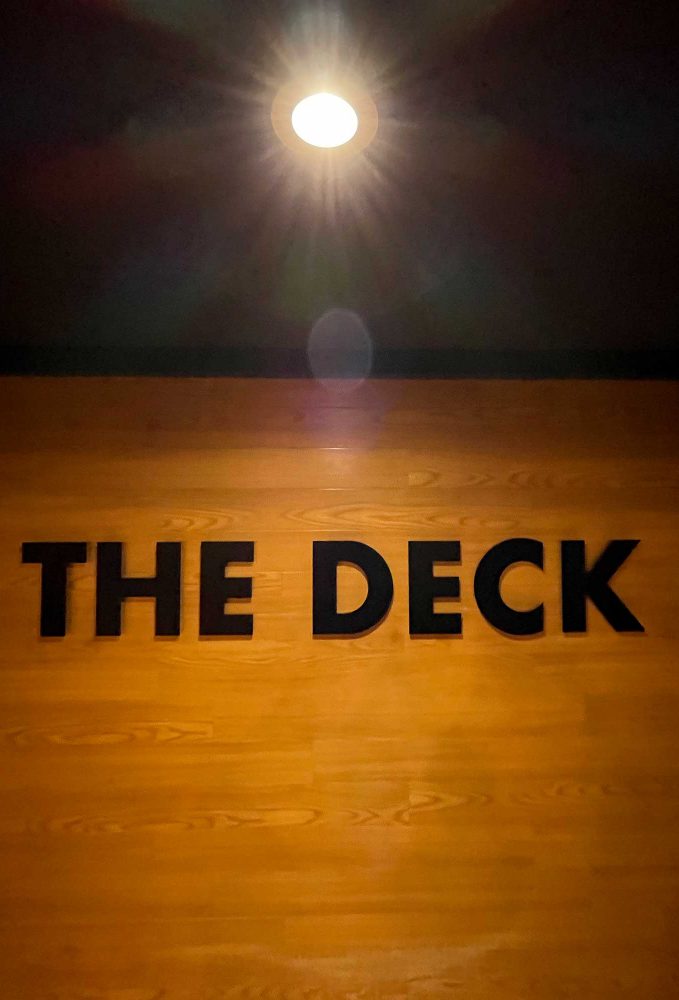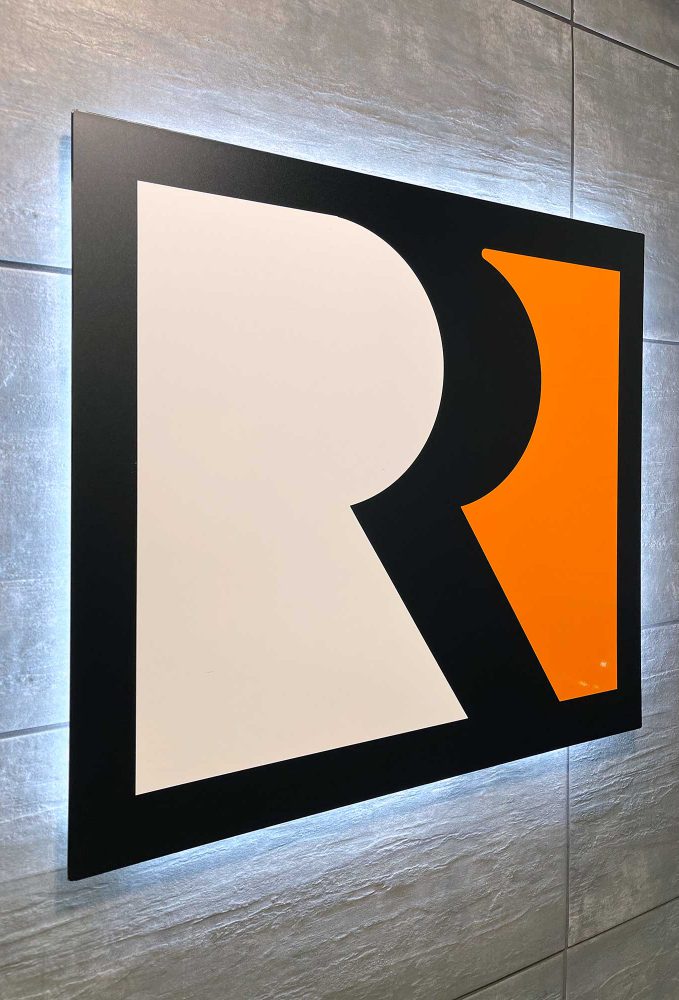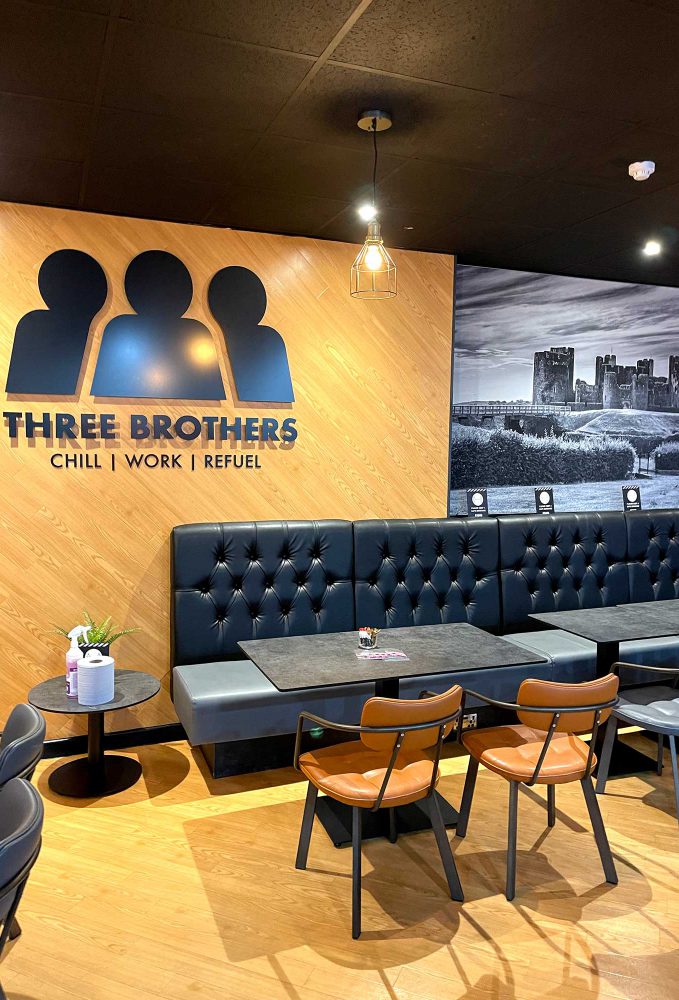 Recharge + refuel
No gym is complete without a refueling spot, with the Team Rees onsite cafe offering post training nutrition and refreshments, we completed the package with the signage for the cafe area too. The centerpiece being the cafe logo, set as a flat cut composite sign wrapped in vinyl to get the deep black colour spot on. For a relaxed post-workout atmosphere, we printed and installed a large format fabric display of the famous Caerphilly Castle, filling an alcoved area of the cafe wall.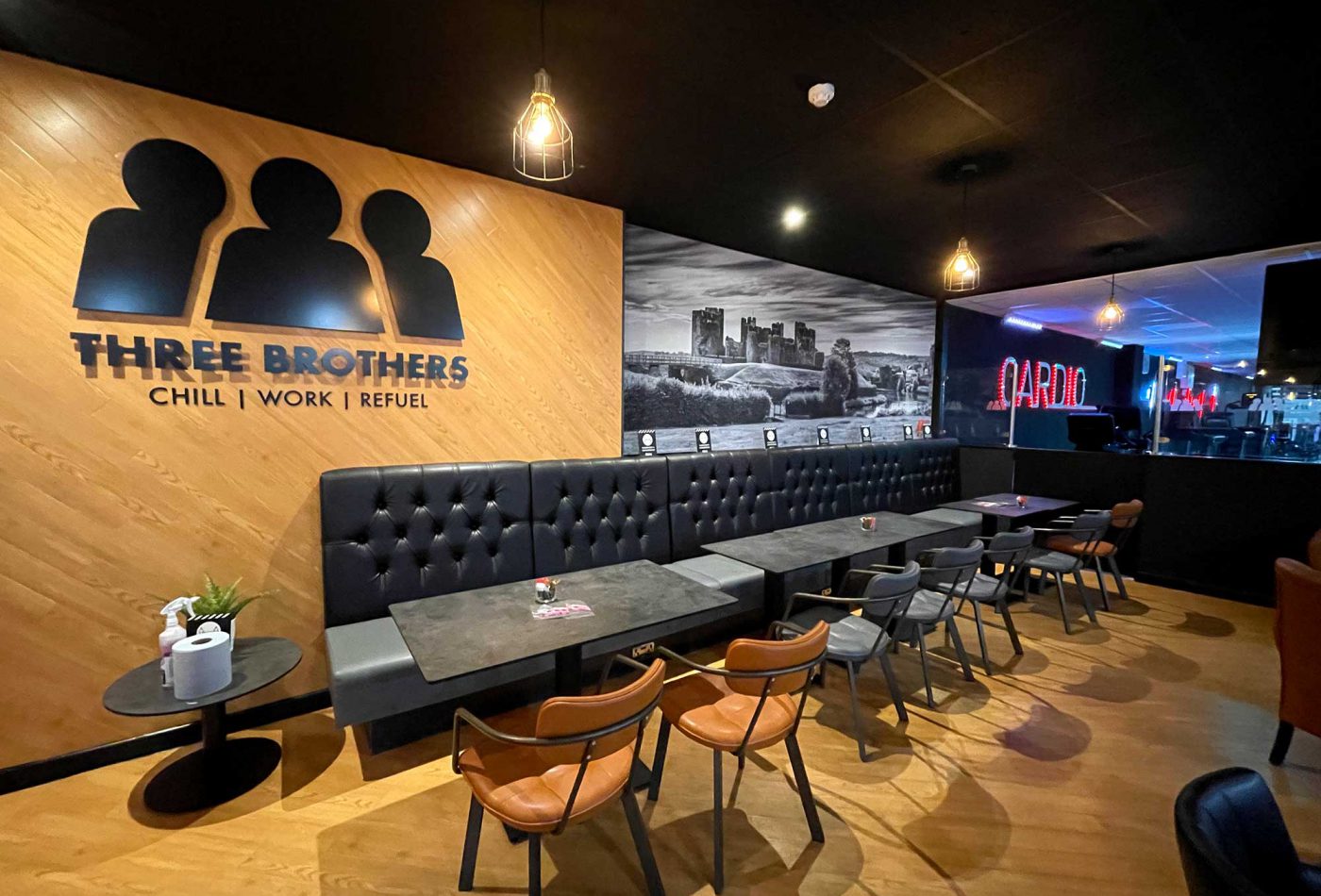 Get a quote
See how we can help you with your branding or signage project
Call us on 02920 361 848 to discuss your project
Request a quote online
Request a quote