Location
Newport, South Wales
Services Undertaken
Serving up burgers, loaded fries, wings and craft beers—all the great stuff, with a great brand to boot, The Dirty Food Company needed a full kit out, from signage and interior design to make its brand shout out in its city centre venue.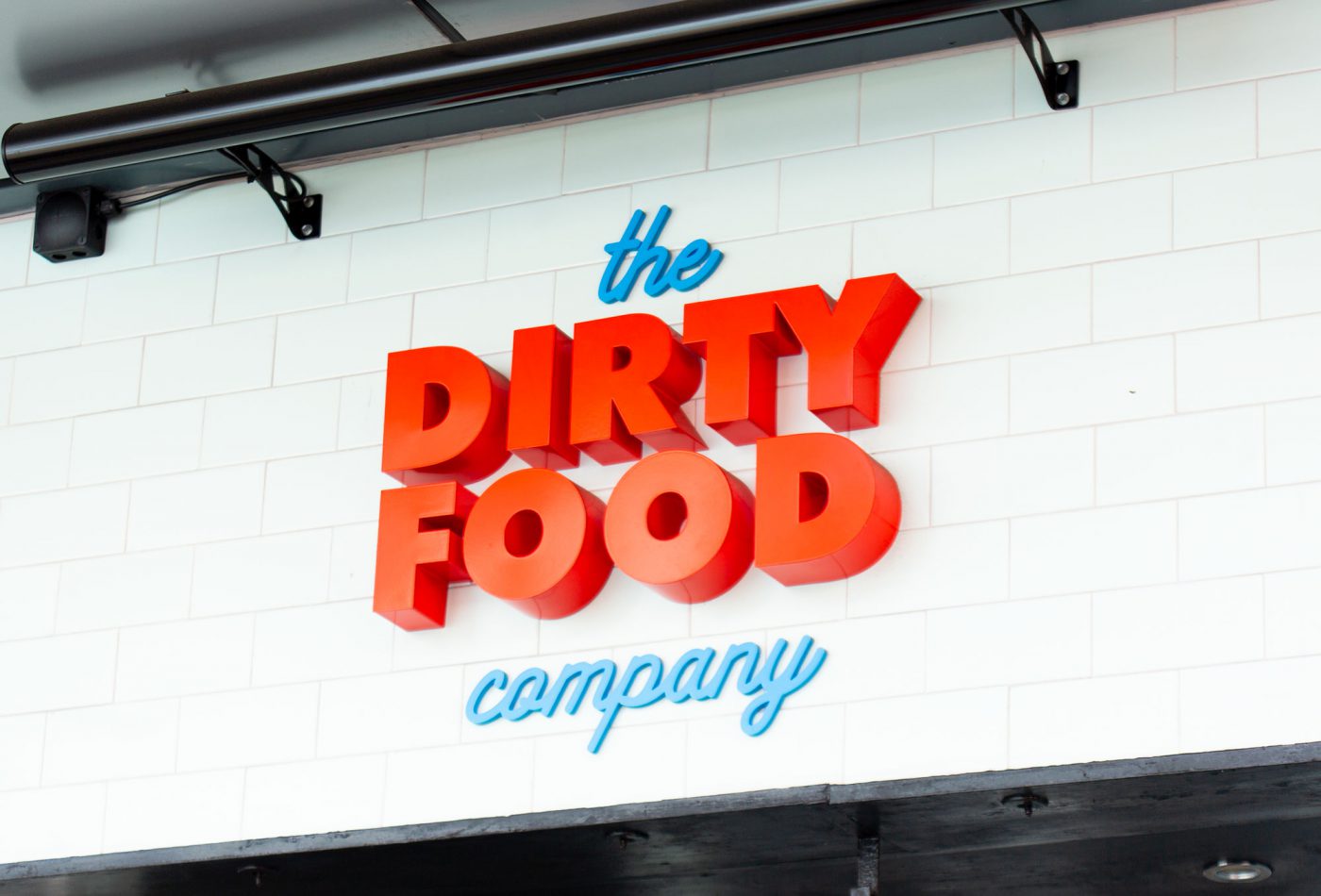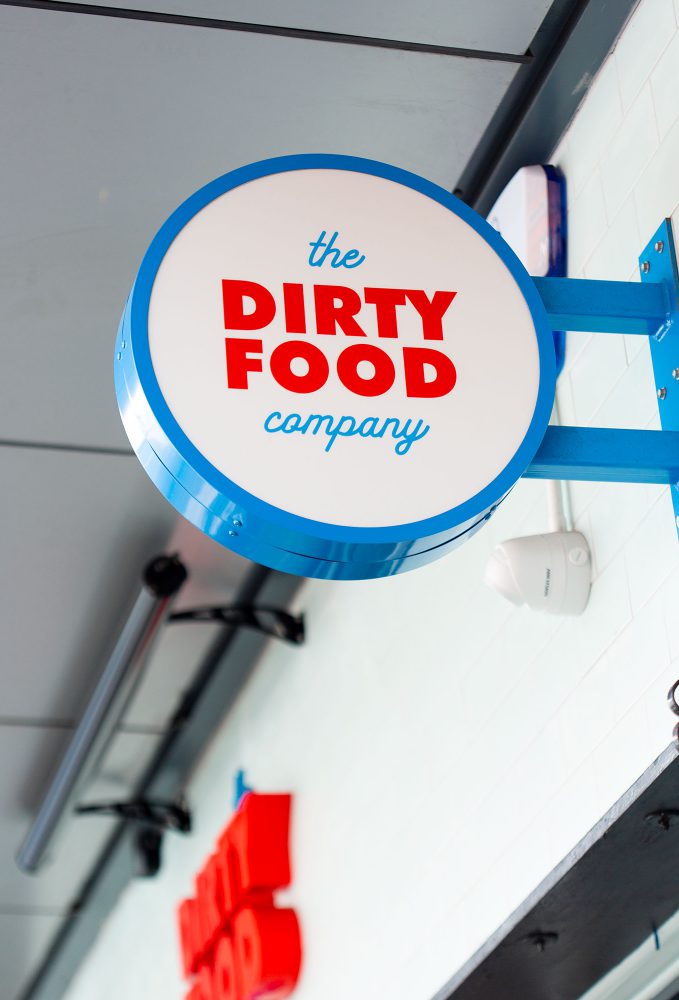 Dirty food that packs a punch
With such a strong new brand created by Parade, we needed to bring the solution right up to the table to make sure the signage really made the brand shine. The main sign we created from a combination of built up coloured acrylic that packs a punch, combined with a more subtle flat cut application for the scripted elements of the identity, showcasing the perfect balance for the tone of the brand. Combined with a projecting lightbox, there is no mistaking The Dirty Food Company.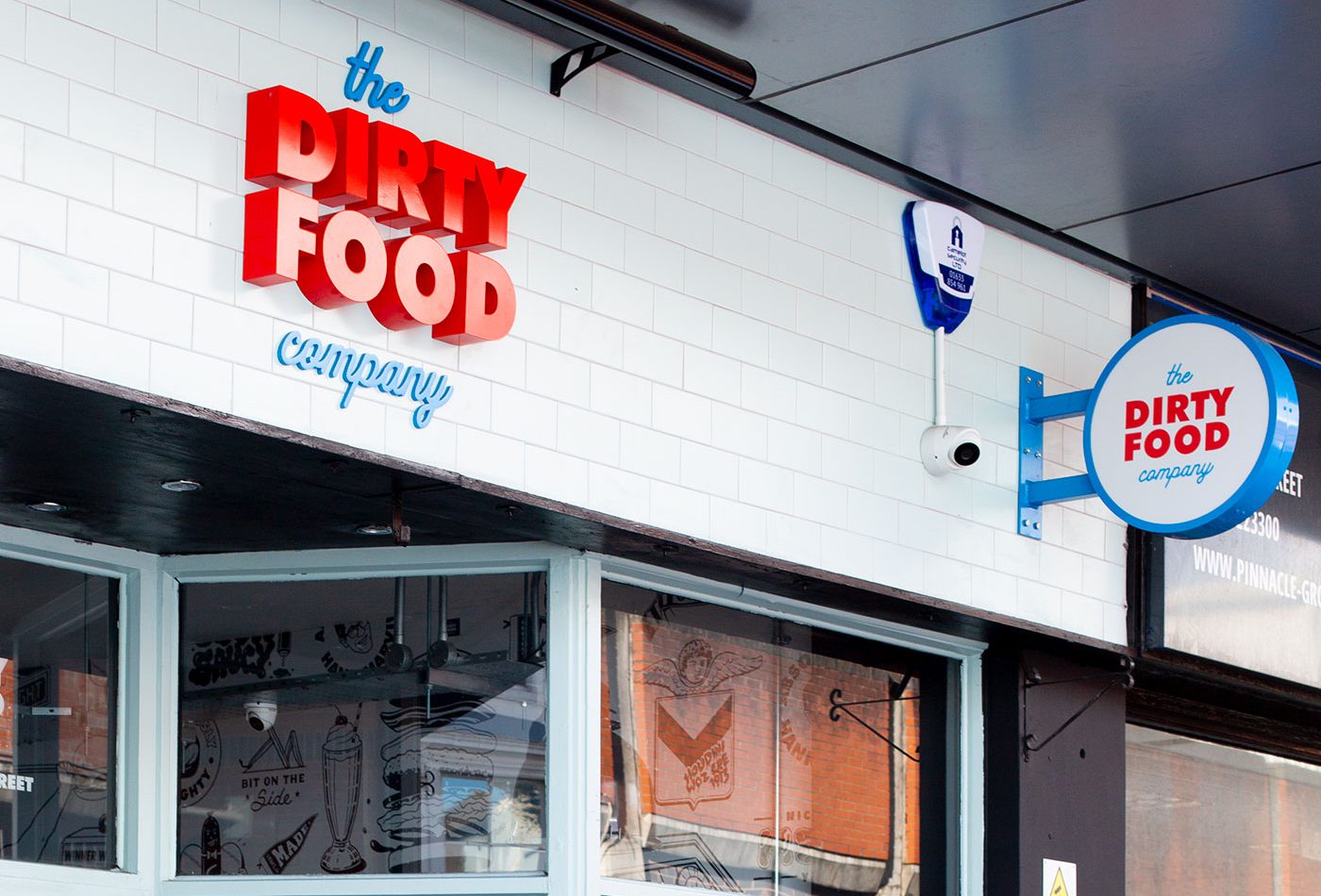 Do you want Sauce with your murals?
The design of The Dirty Food Company makes the absolute most of its interior with every aspect considered. We applied a huge bespoke mural to the walls, using durable printed vinyl, contrasting and also complementing the bespoke street art. In addition we applied vinyl graphics and decals to windows, bathroom mirrors and just about anything else you can think of—creating an impactful and edgy interior.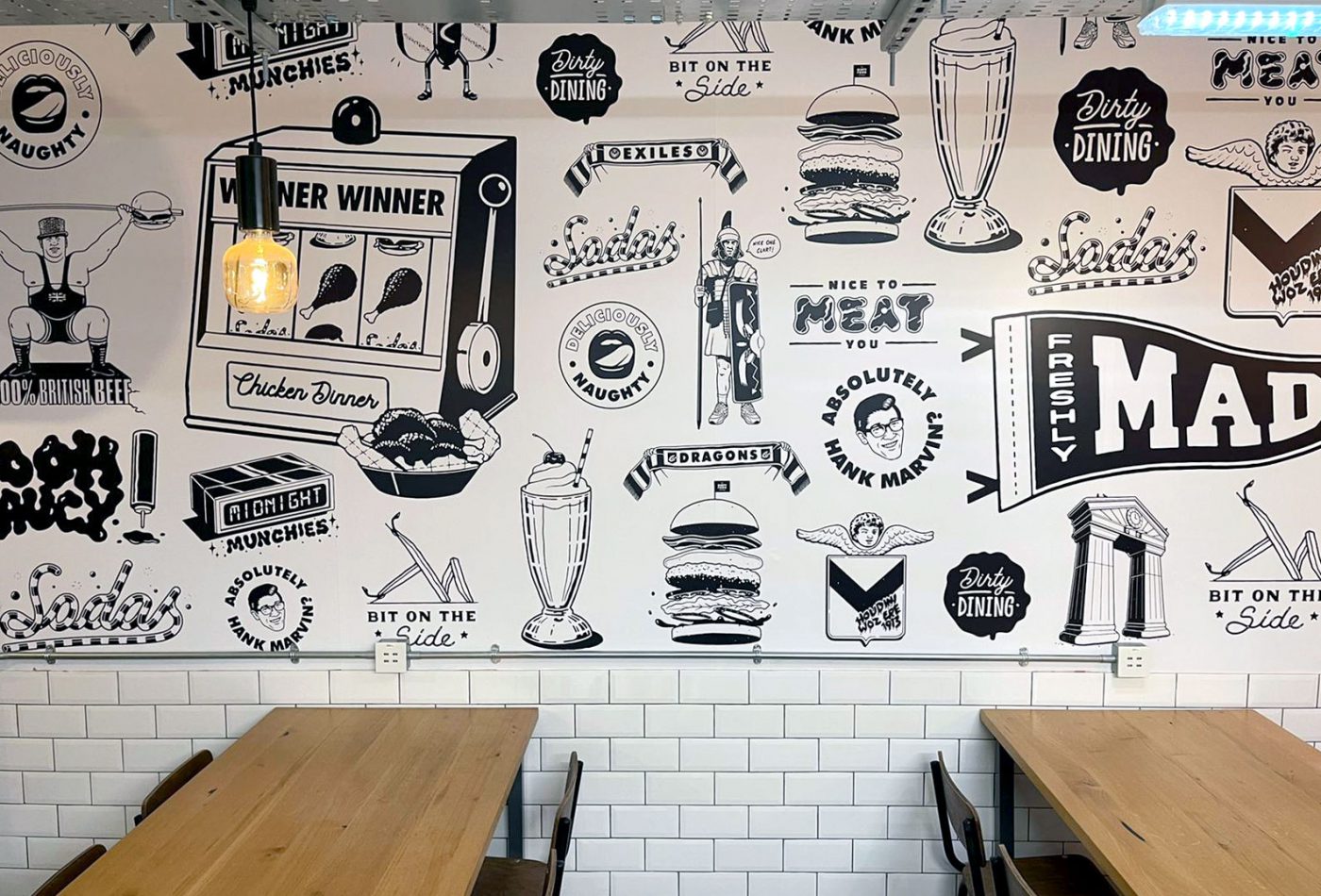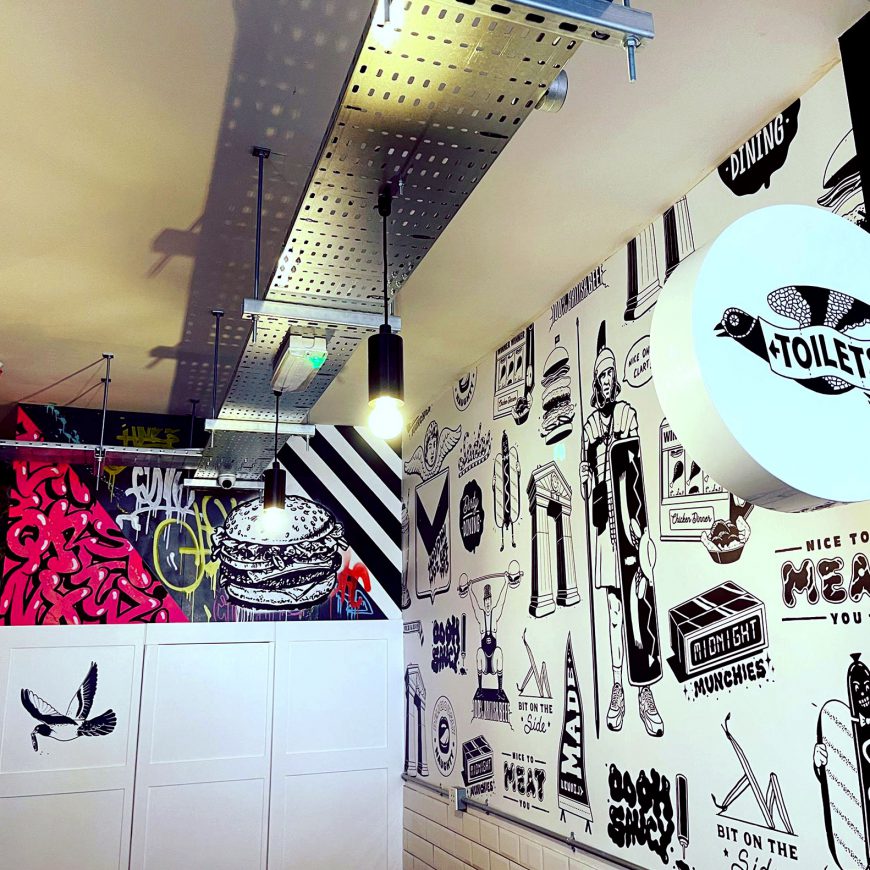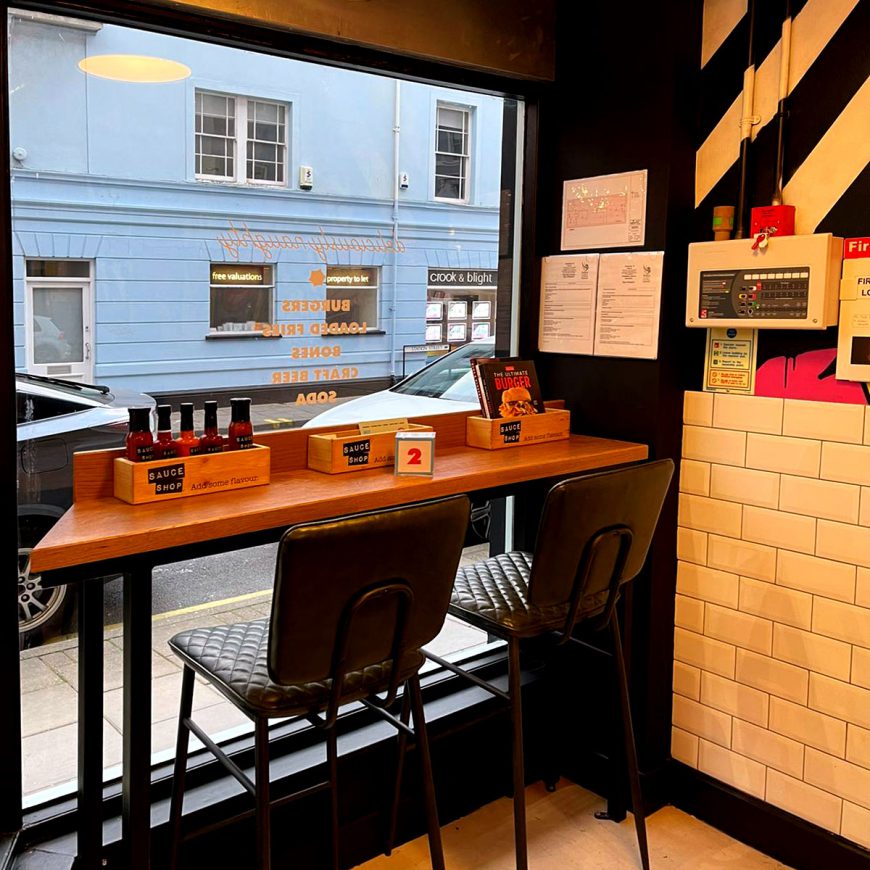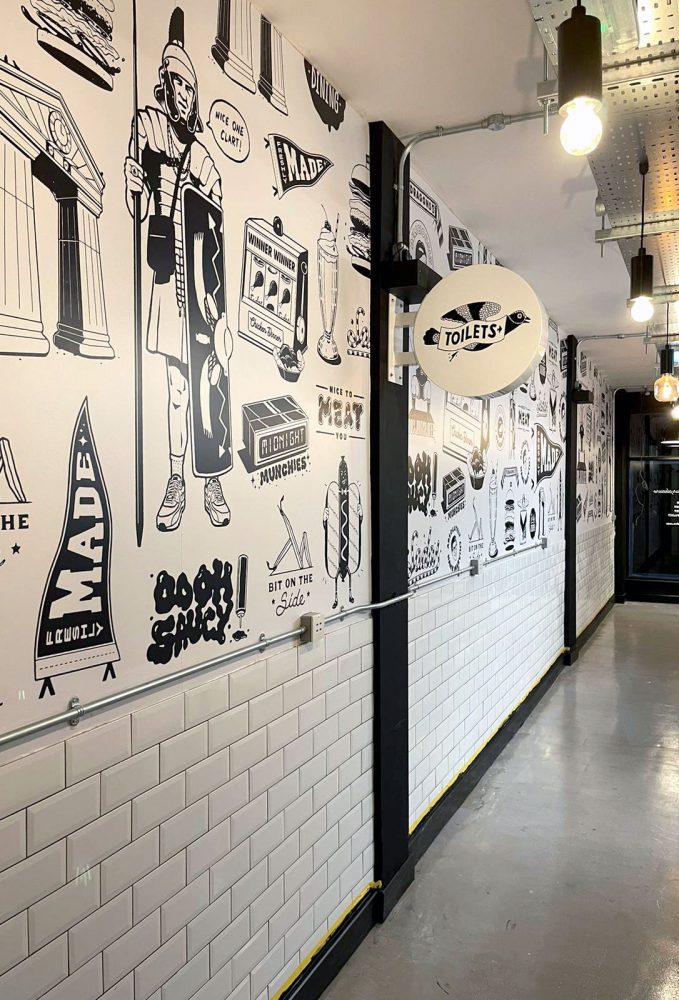 Where are the toilets?
Adding to the interior branding, we created and installed projecting signs as a cue to highlight the areas like the restrooms, so definitely no chance of mistaking where the toilets are here!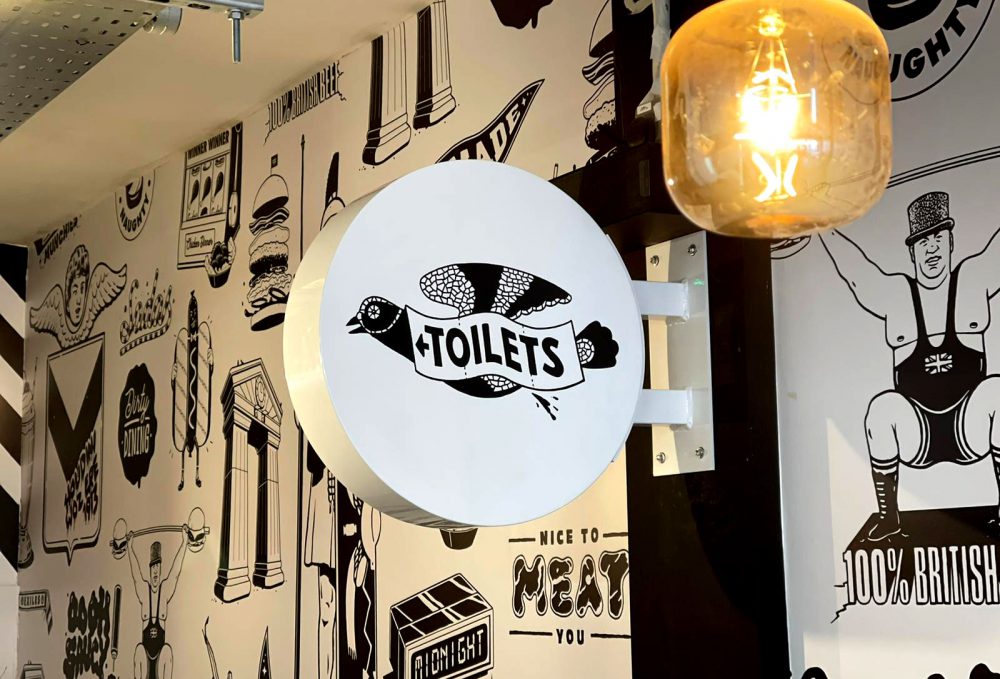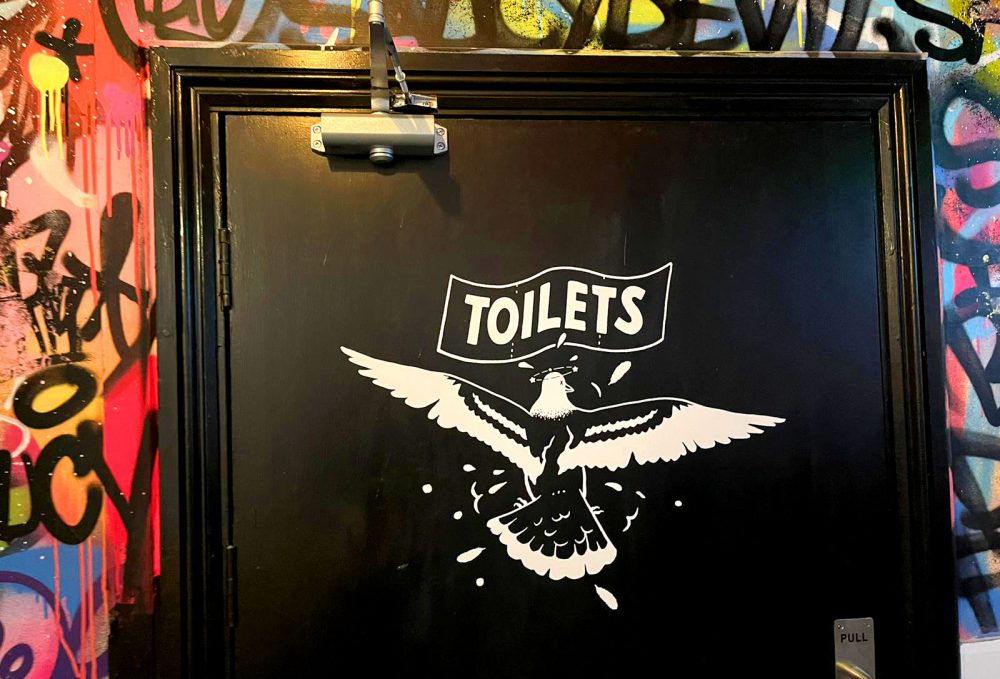 Get a quote
See how we can help you with your branding or signage project
Call us on 02920 361 848 to discuss your project
Request a quote online
Request a quote