Client
University of South Wales
Location
Treforest, South Wales
Services Undertaken
University of South Wales
The University of South Wales has a dedicated state of the art sports campus equipped with sporting facilities for upcoming athletes and established stars and teams to develop and train. Home to the only university in the UK to have a full-size indoor FIFA approved 3G pitch, it really has it all. Sauce has worked with the team at the campus over the years, providing signage solutions throughout the campus, highlighting the facilities and navigating users with a range of bold and impactful wayfinding.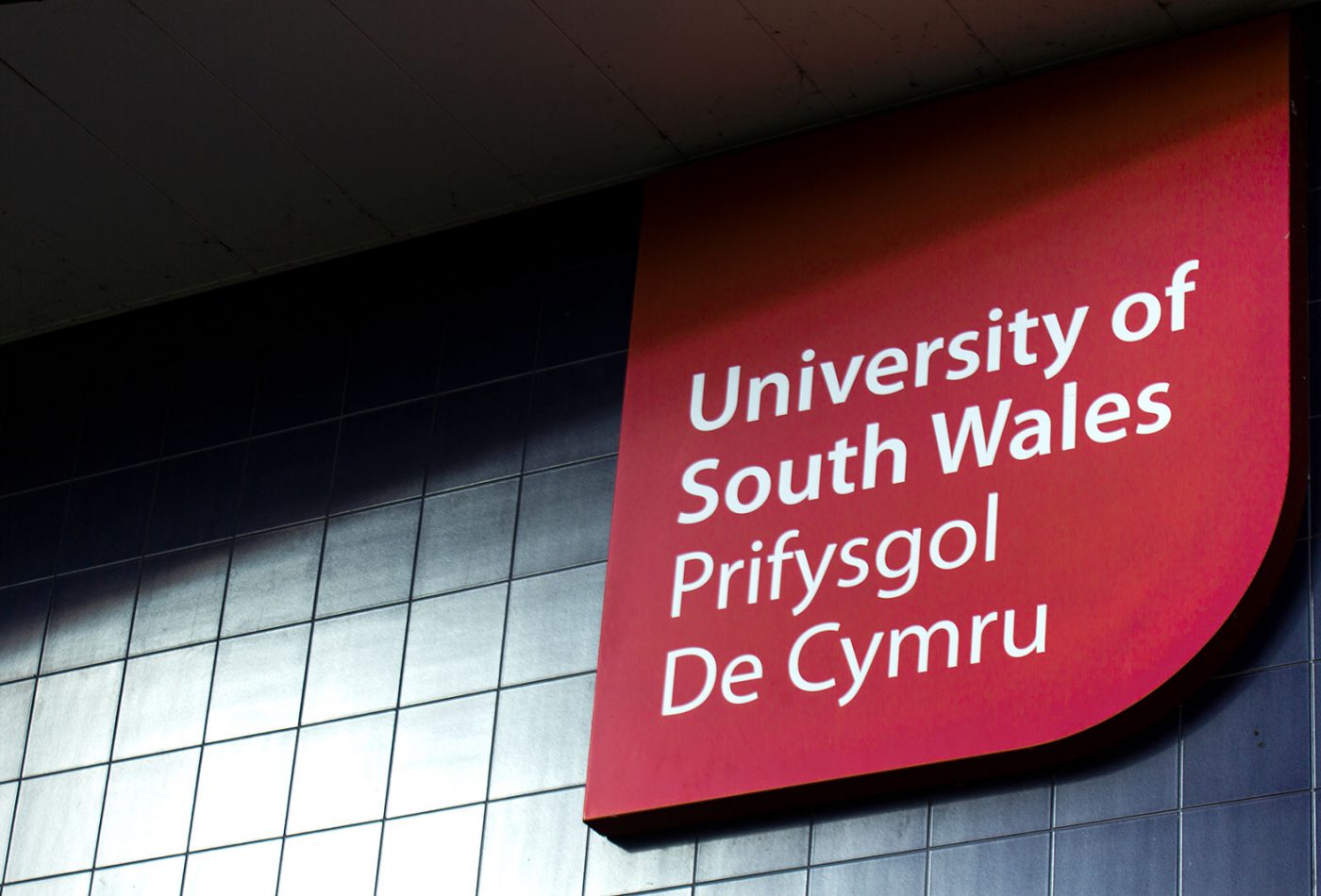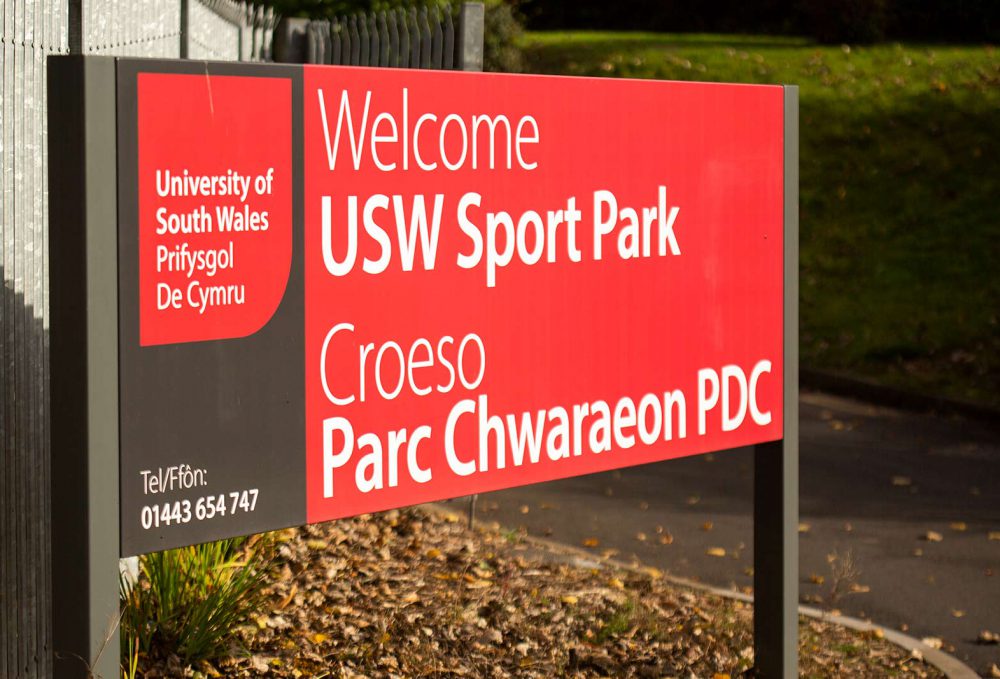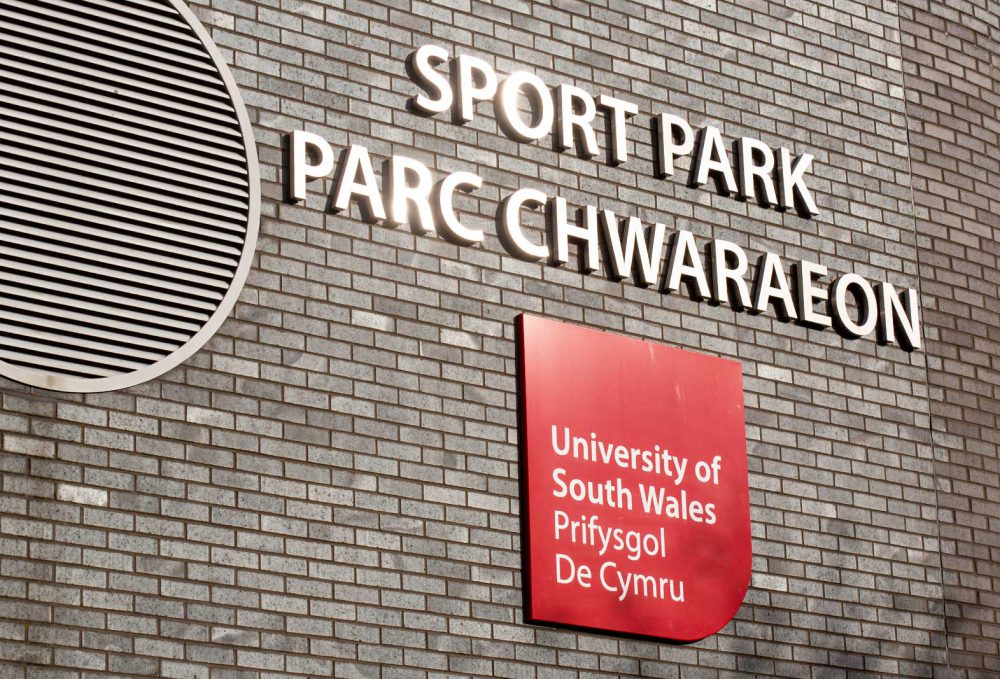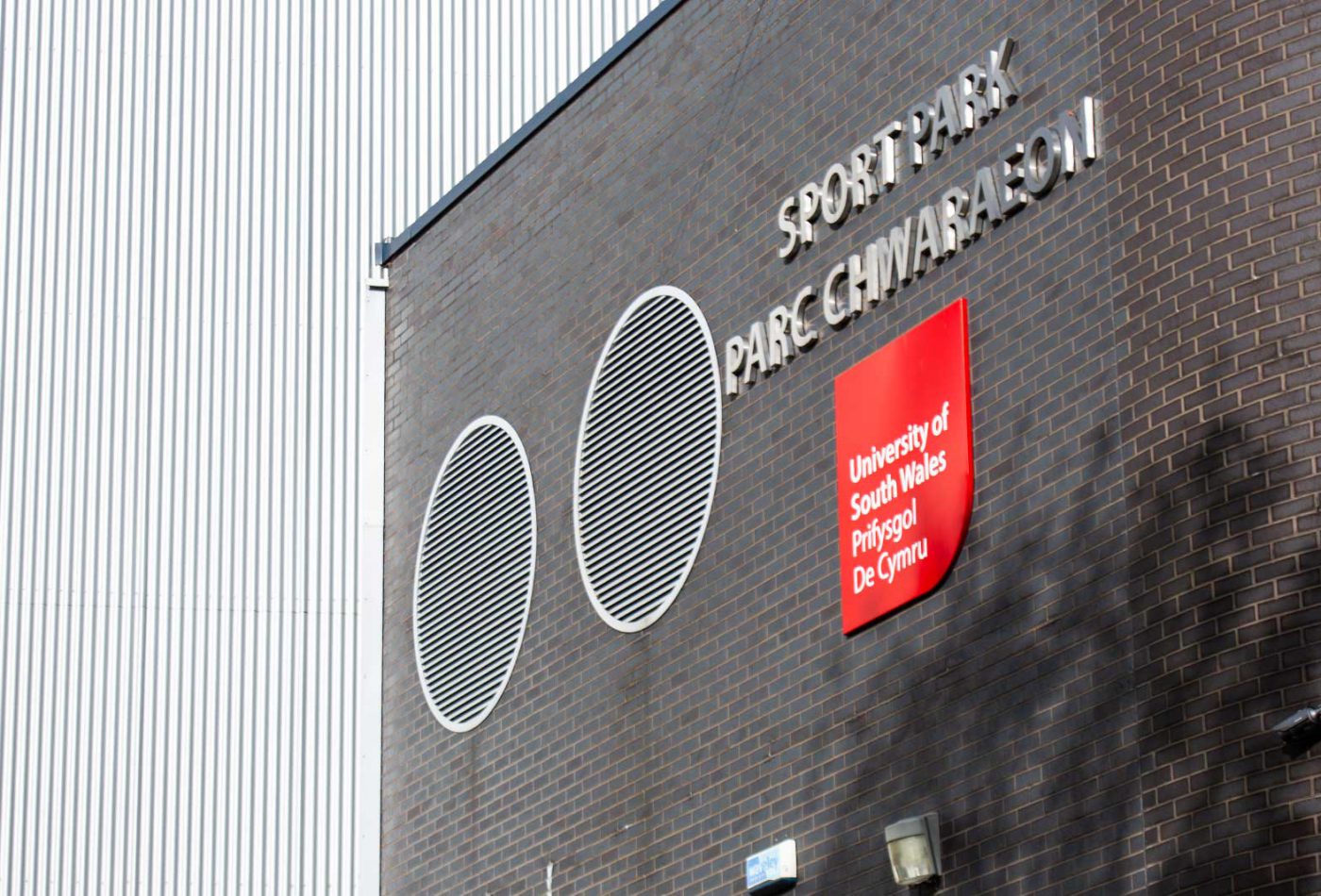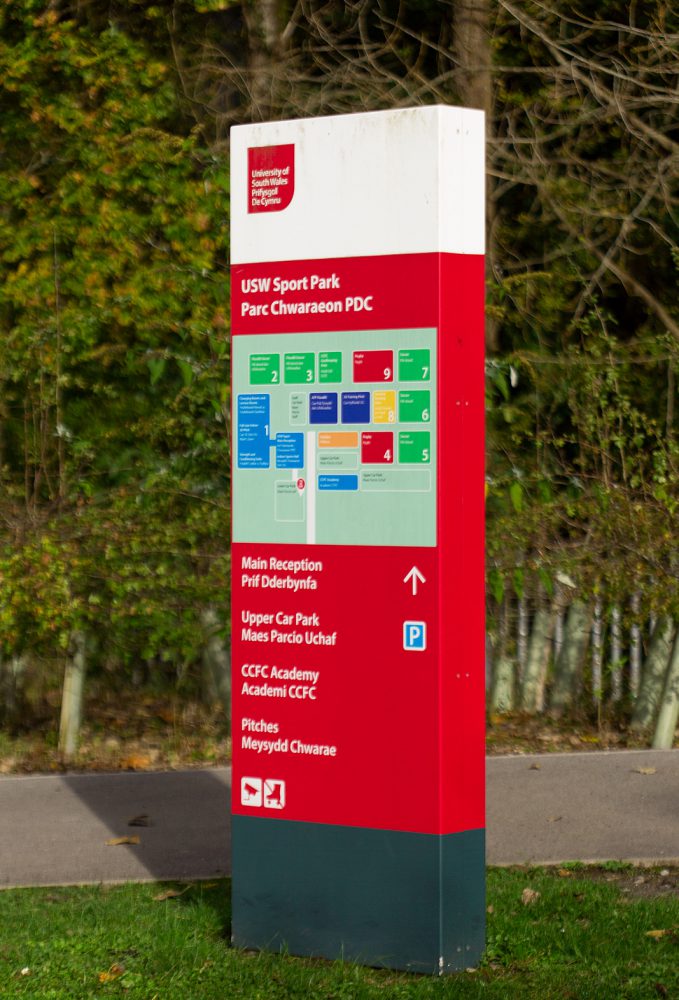 Navigating the campus
Boasting a wide range of state of the art facilities, a clear and intelligent wayfinding system is required so that on entry to the site and throughout, visitors can find their way around the park. Several heavy duty and durable monolith stands clearly indicate mapping systems and facility locations. With the ever changing British weather, they are a durable material designed and installed to endure whatever the weather conditions throw at them.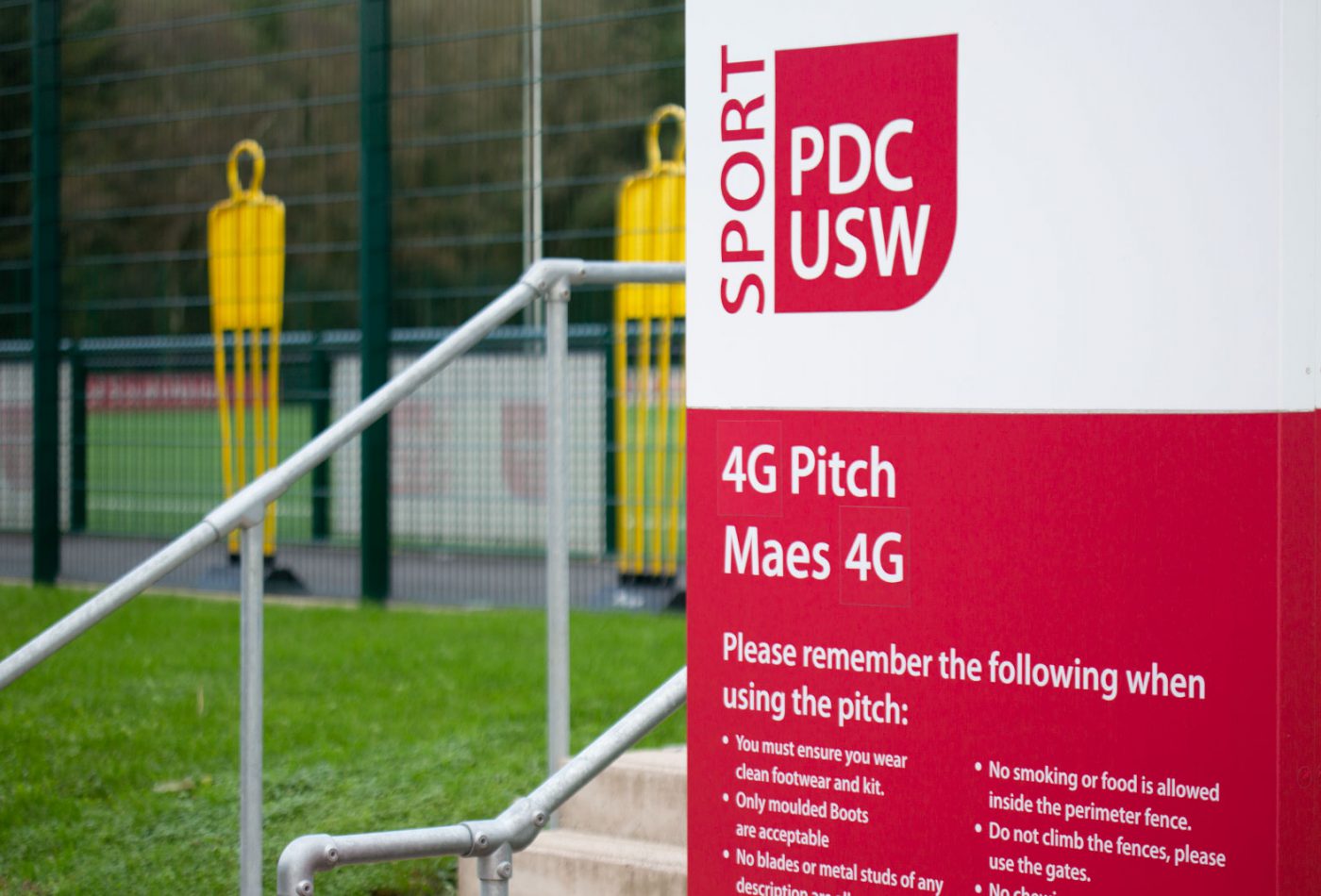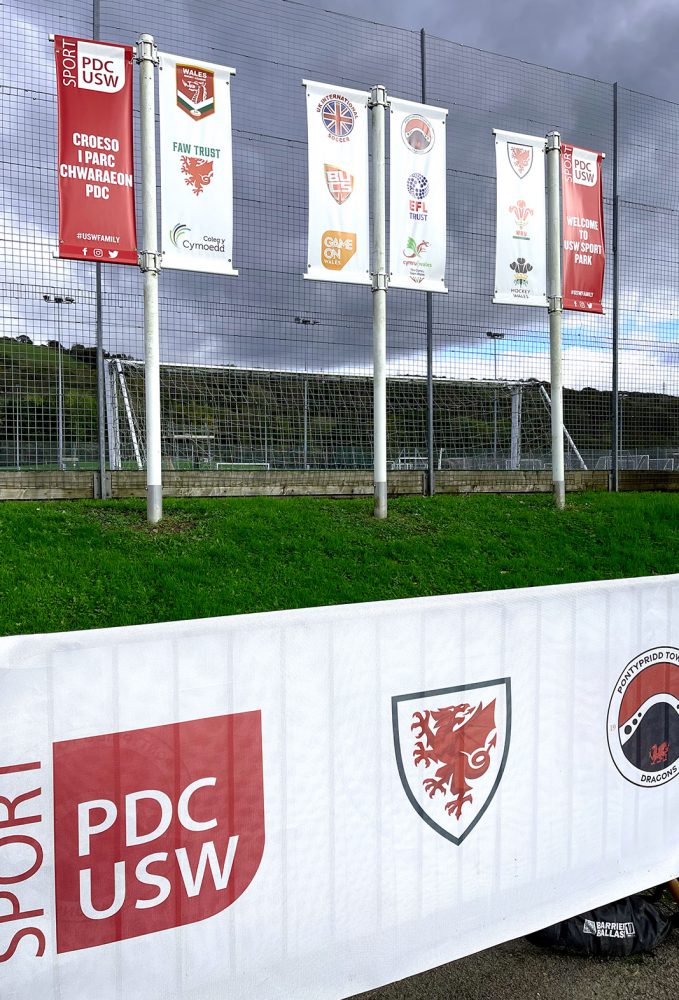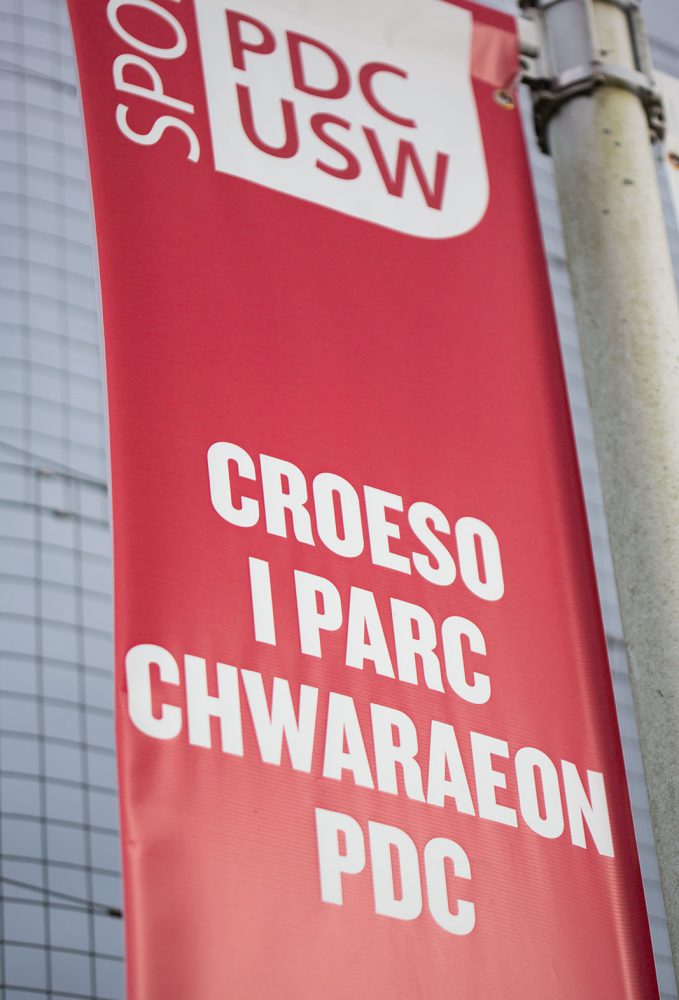 Flying the flag for sports
Around the park, pitches and sports tracks, we created and installed a range of flags and banners for added brand impact. Coupled together with the wayfinding signage flags and banners add an extra visual cue to location. Manufactured from heavy duty and durable PVC material, ensures that they can withstand the test of time, and of course the weather.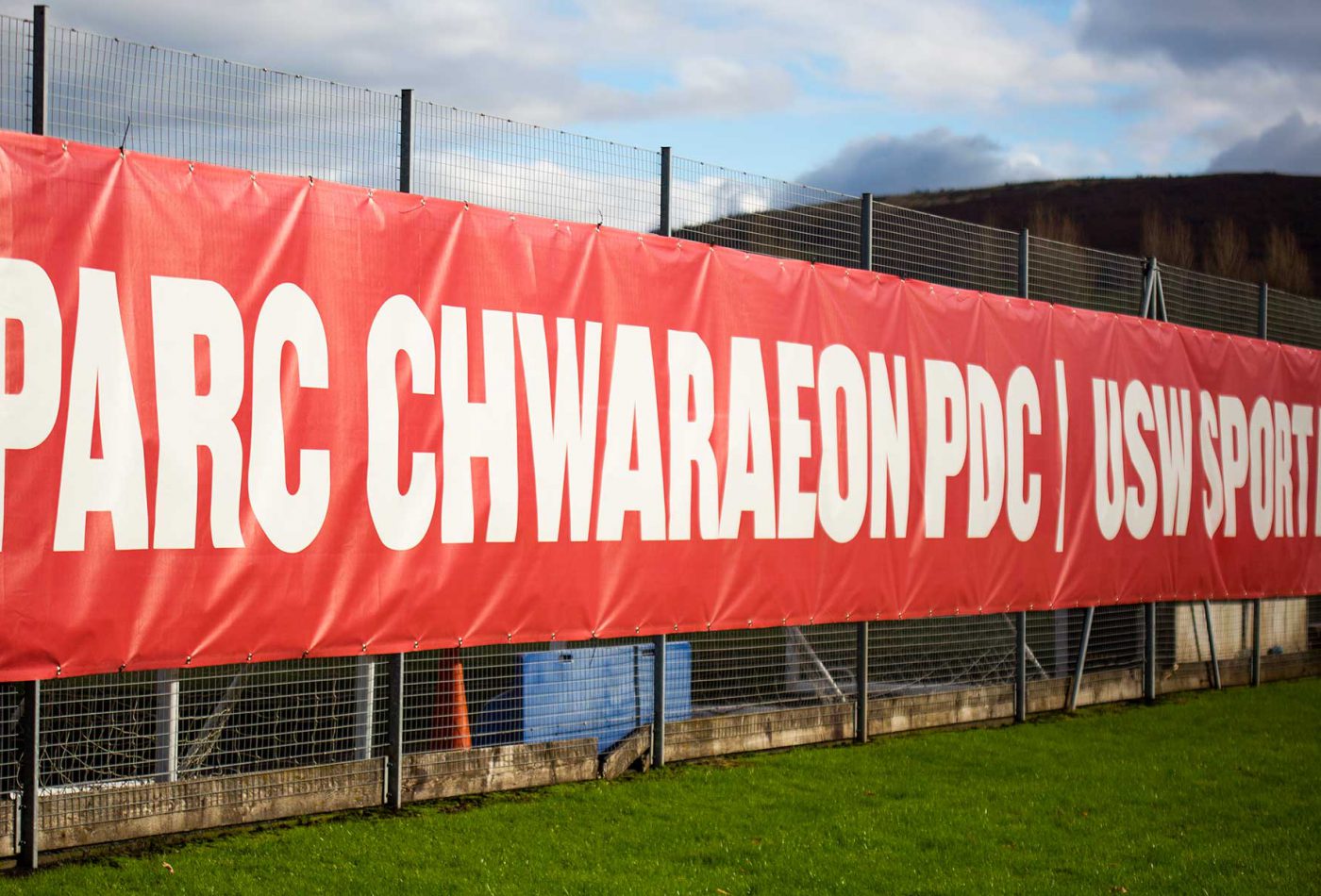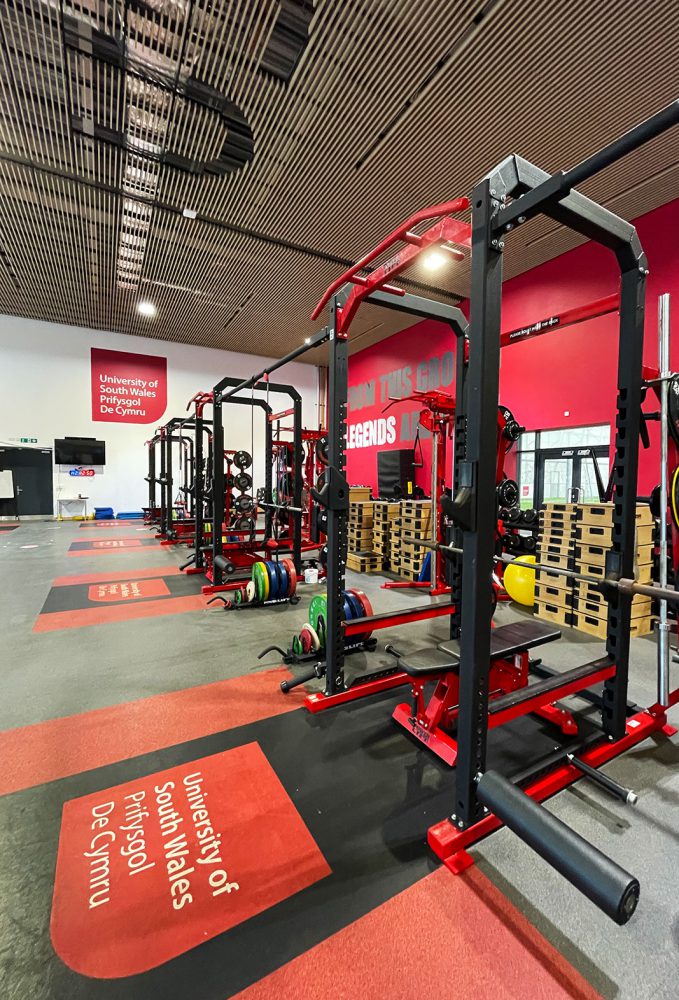 Interior branding
Throughout the interior of the campus, we have manufactured and installed a wide variety of internal signage and graphics, from interior branding, vinyl wall graphics and interior wayfinding, through to durable printed boards lining the sides of the state of the art 4G football pitch.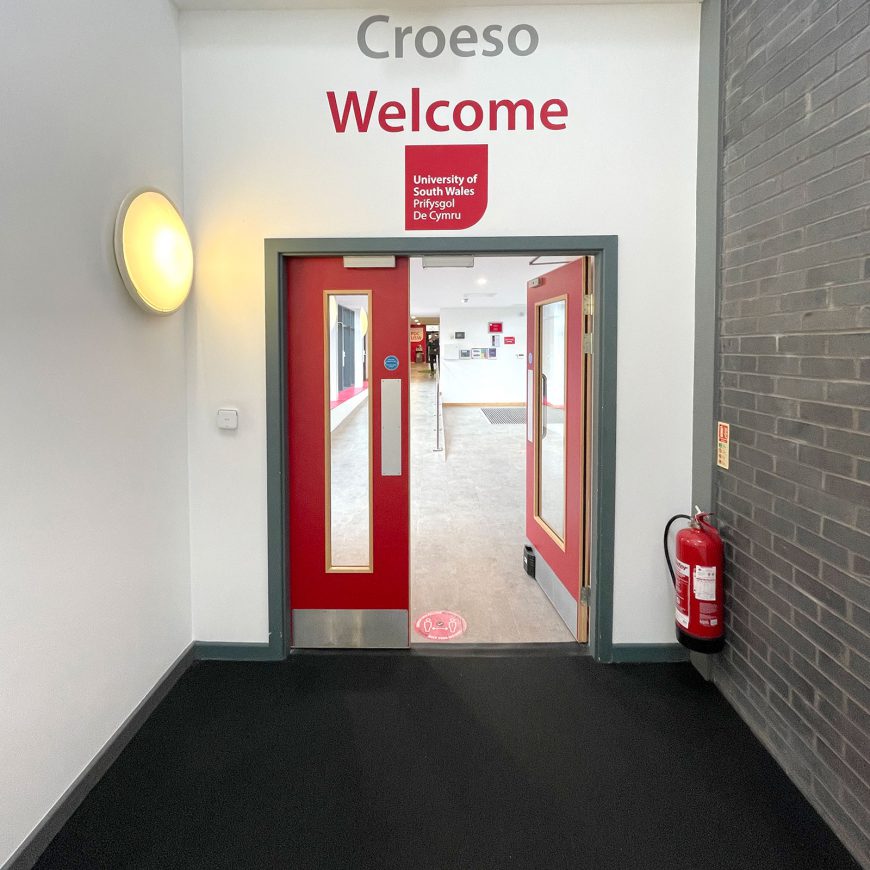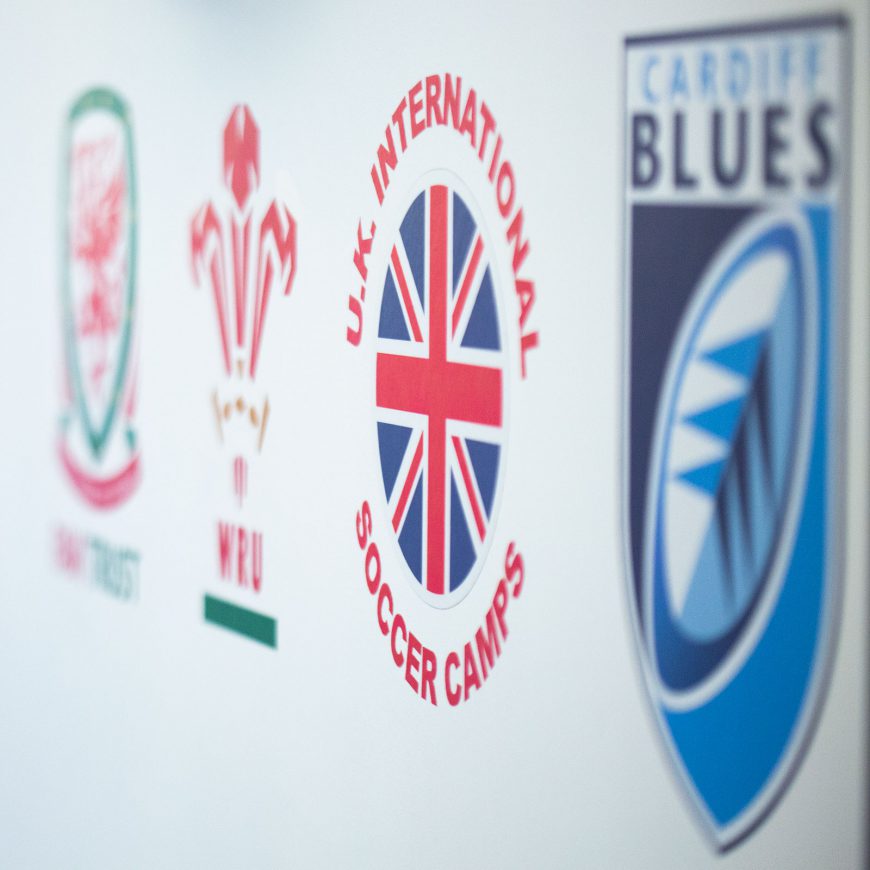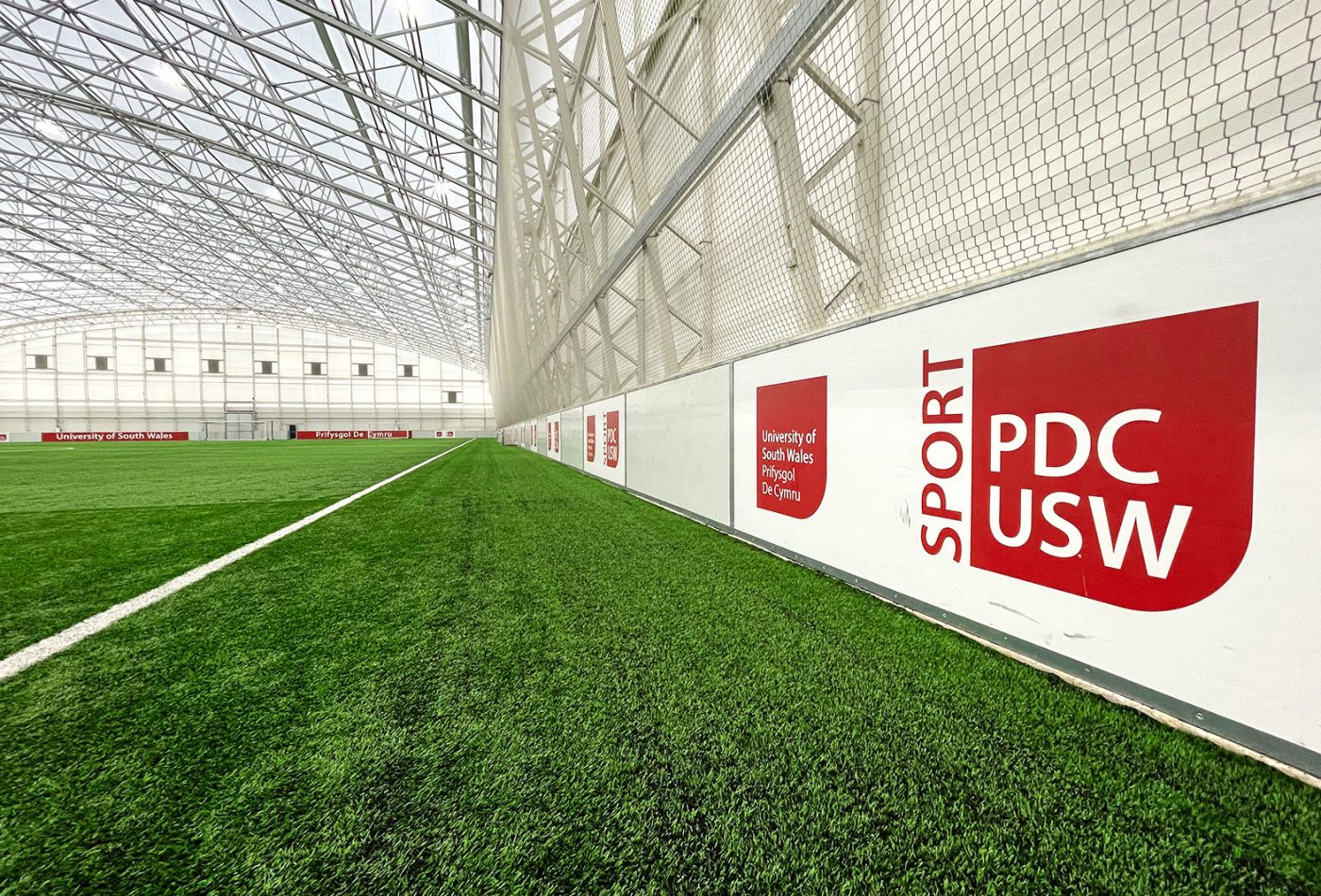 Get a quote
See how we can help you with your branding or signage project
Call us on 02920 361 848 to discuss your project
Request a quote online
Request a quote