Location
Birtley, Cheltenham, Gloucester, Tibshelf, Wrexham + Caerphilly
Services Undertaken
Norsk Hydro is a worldwide leading industrial company that builds businesses and partnerships with sustainability at the core of their focus, turning natural resources into products for people and businesses. Hydro operates with 30,000 employees in more than 140 locations and 40 countries. Sauce has worked with Hydro for several years on a huge range of signage and display solutions.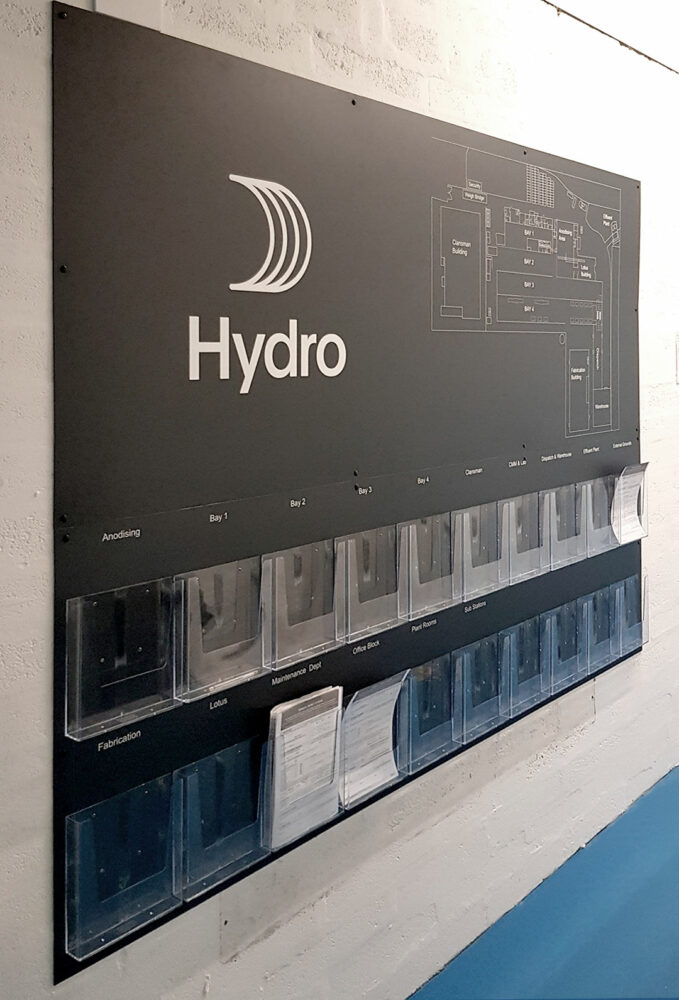 Sauce produces and installs a complete range of internal and external signs across all sites. These range from wayfinding, staff engagement, health and safety, and sales and marketing.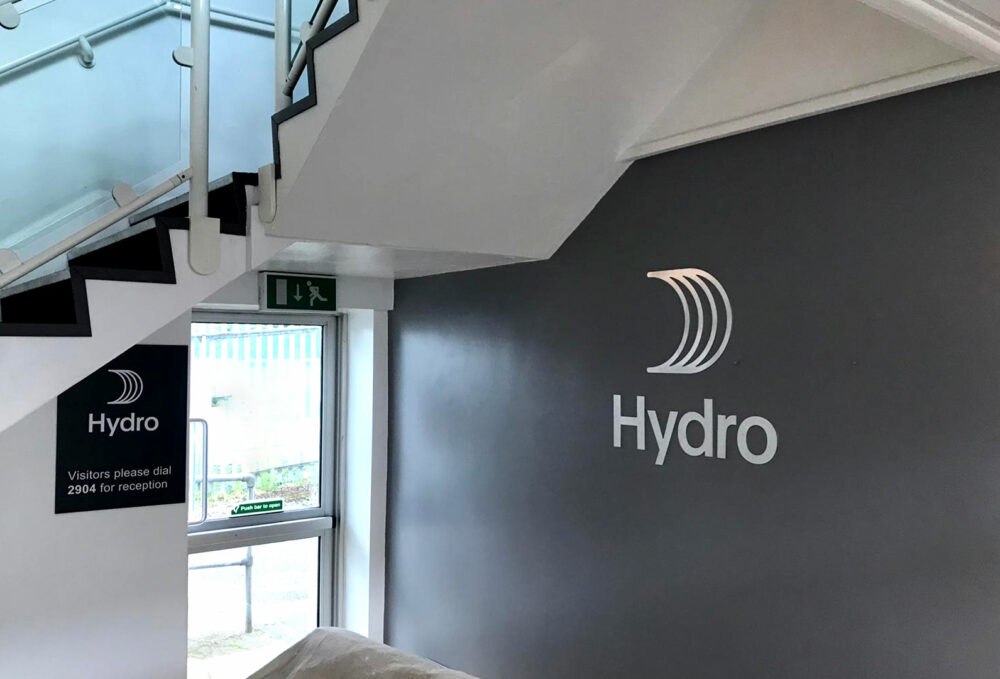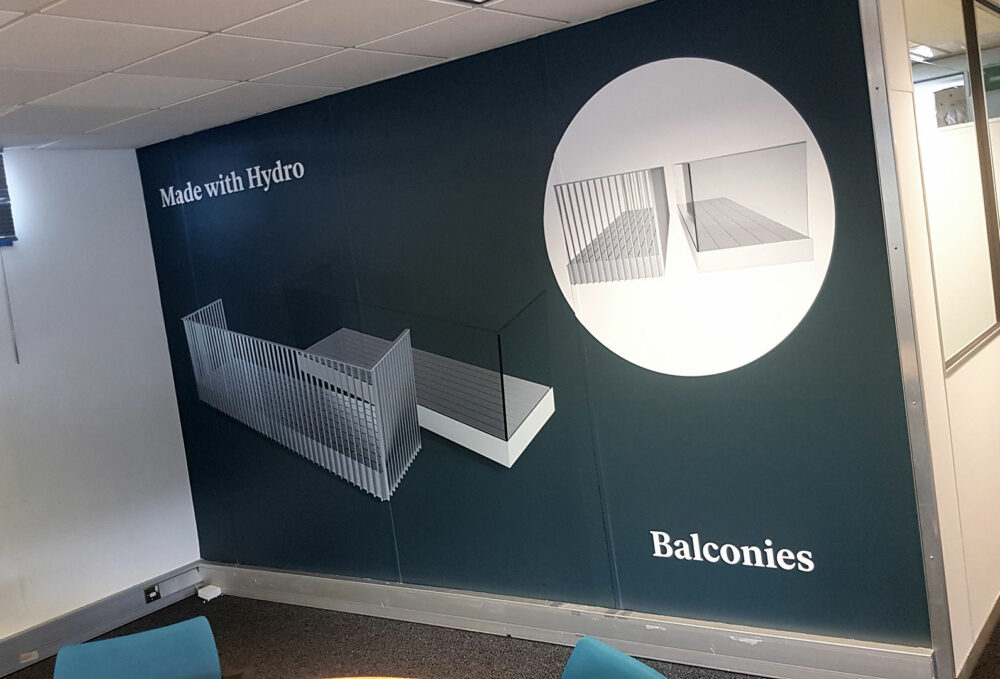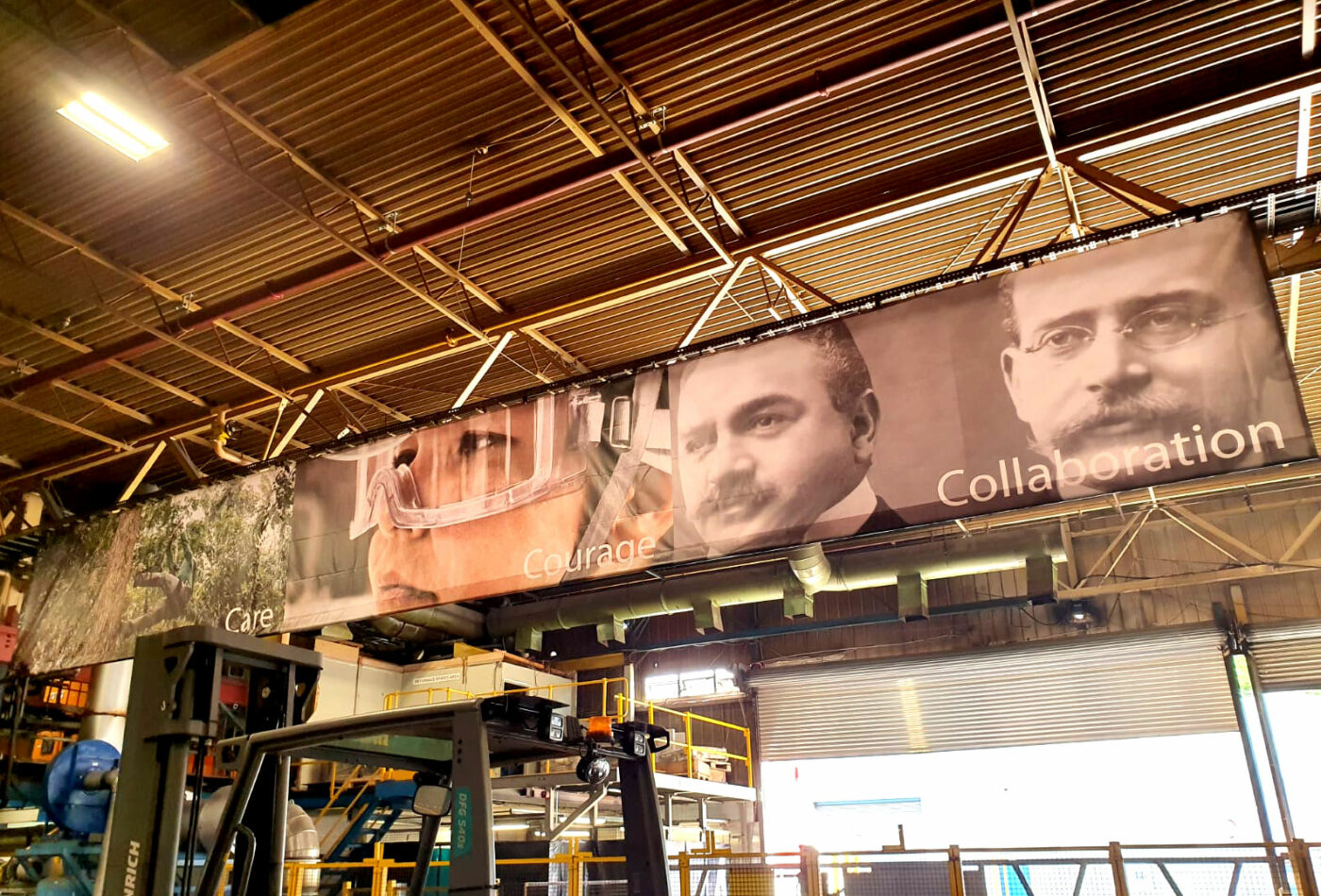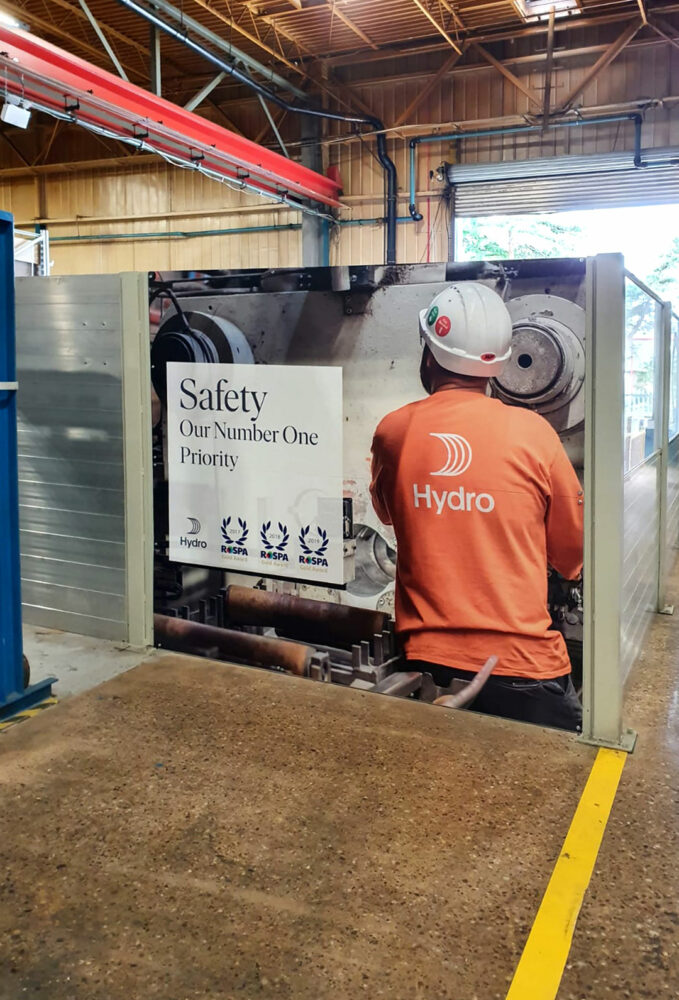 We have been tasked with finding solutions to several unusual projects including hiding disused buildings and fitting graphics within working smelting facilities. Sauce is always on hand for Hydro and we work closely with their marketing team as well as individual site managers.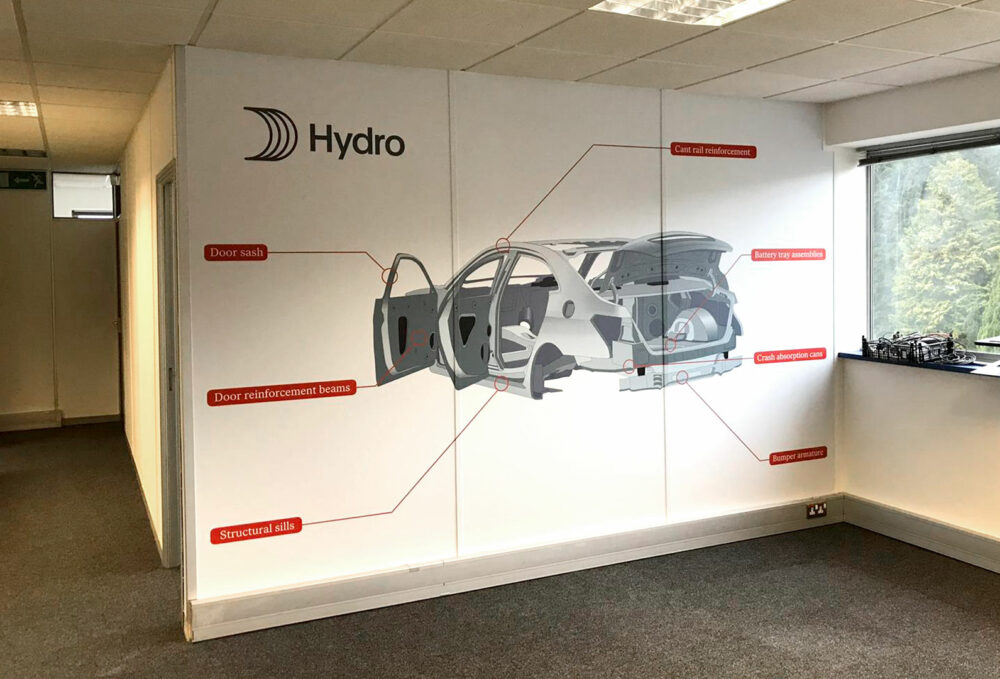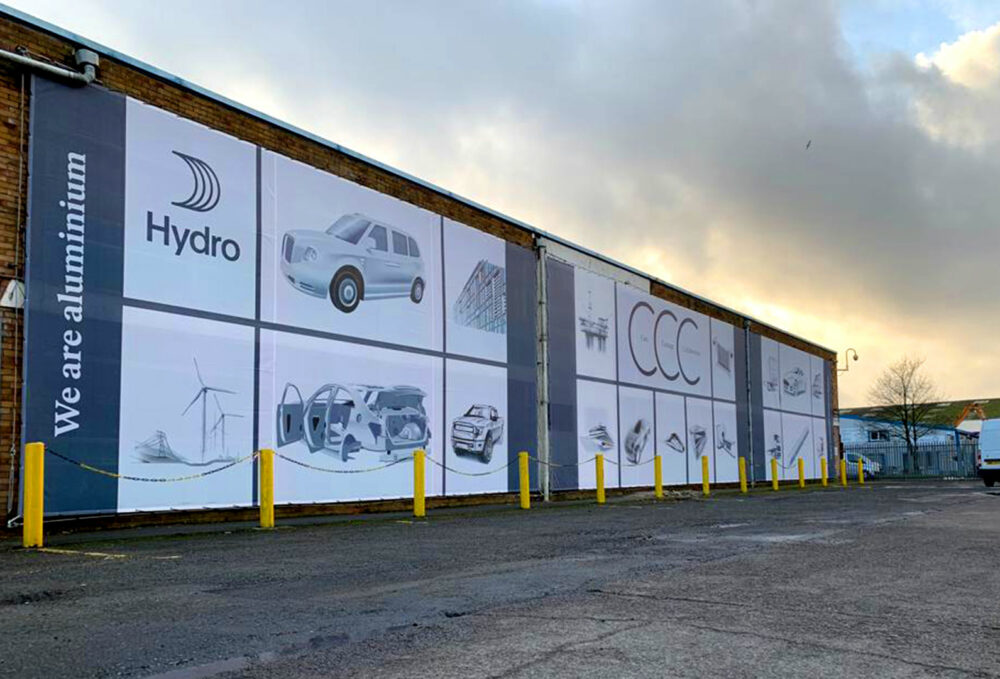 Get a quote
See how we can help you with your branding or signage project
Call us on 02920 361 848 to discuss your project
Request a quote online
Request a quote