Client
Monmouthshire Building Society
Location
Cardiff, South Wales
Services Undertaken
Monmouthshire Building Society
We have worked closely with Monmouthshire Building Society over the years, creating signage external and internal, as well as many internal wall graphics, window graphics and displays. We were recently tasked with helping Monmouthshire Building Society kit out their new branch on Cardiff's Queen Street.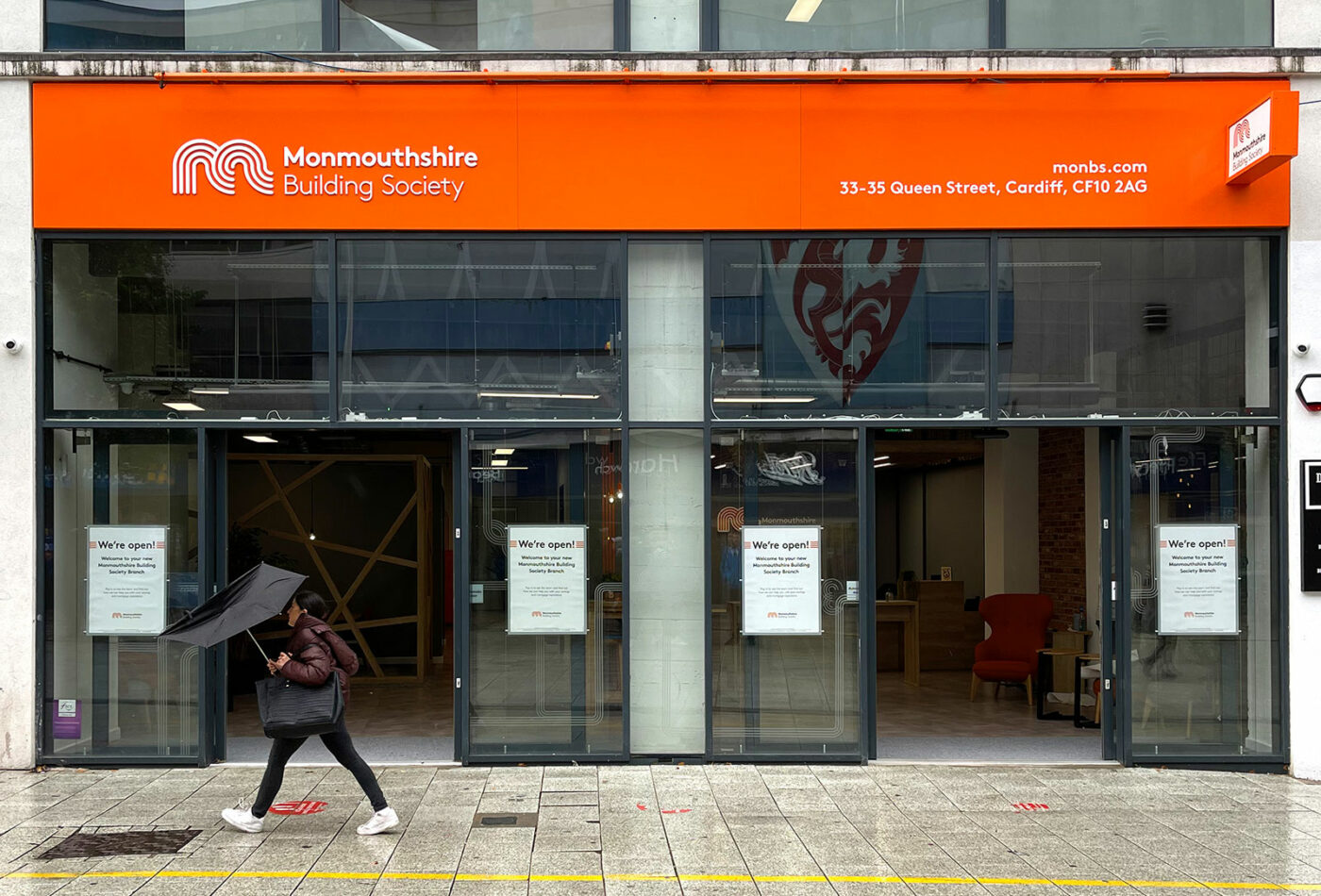 Big branch, big sign
The external sign weighing in at over 9m wide is comprised of a powder coated aluminium sign tray with flat cut acrylic logo detail, top illuminated with a trough light, and finished of with a projecting lightbox for maximum visibility.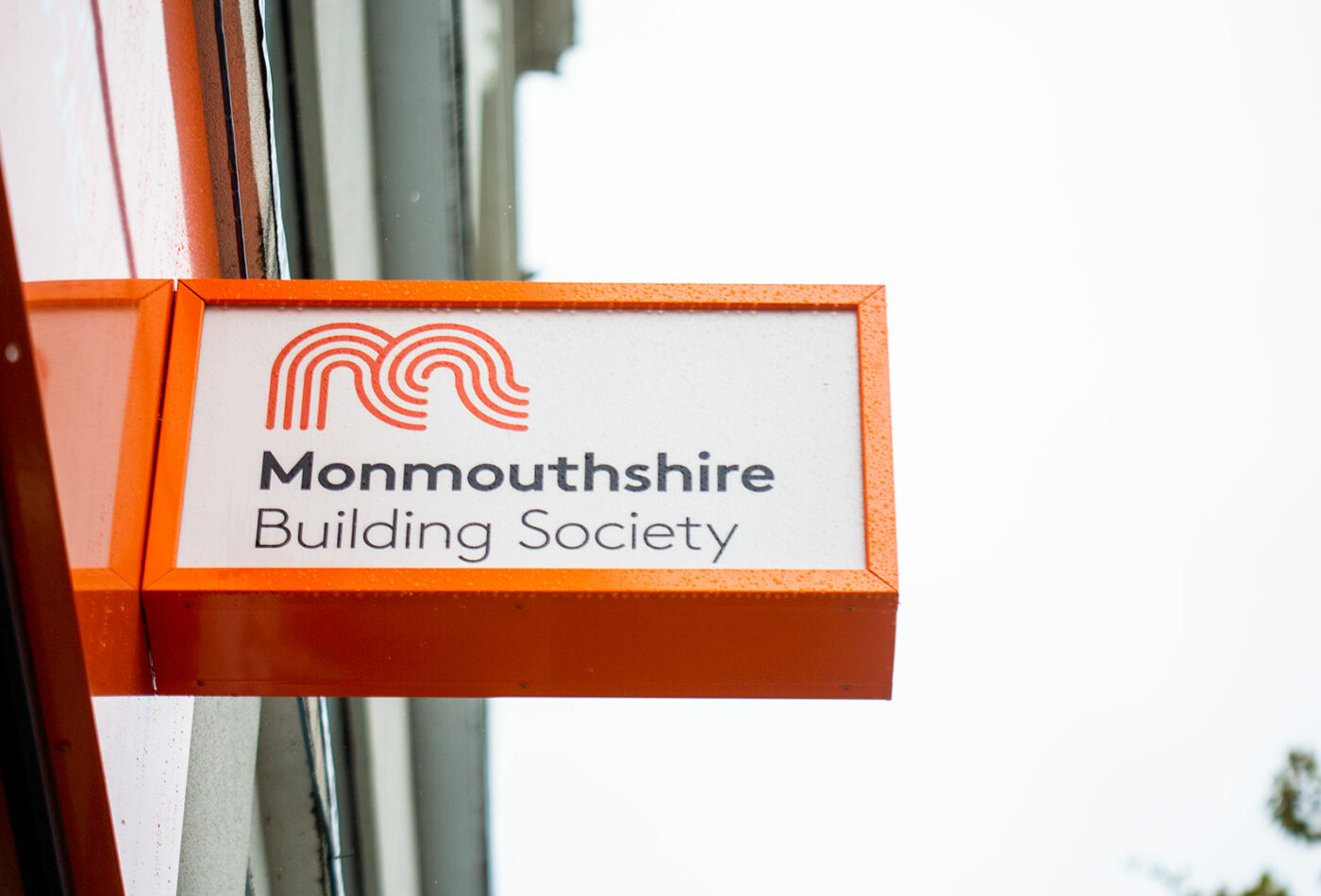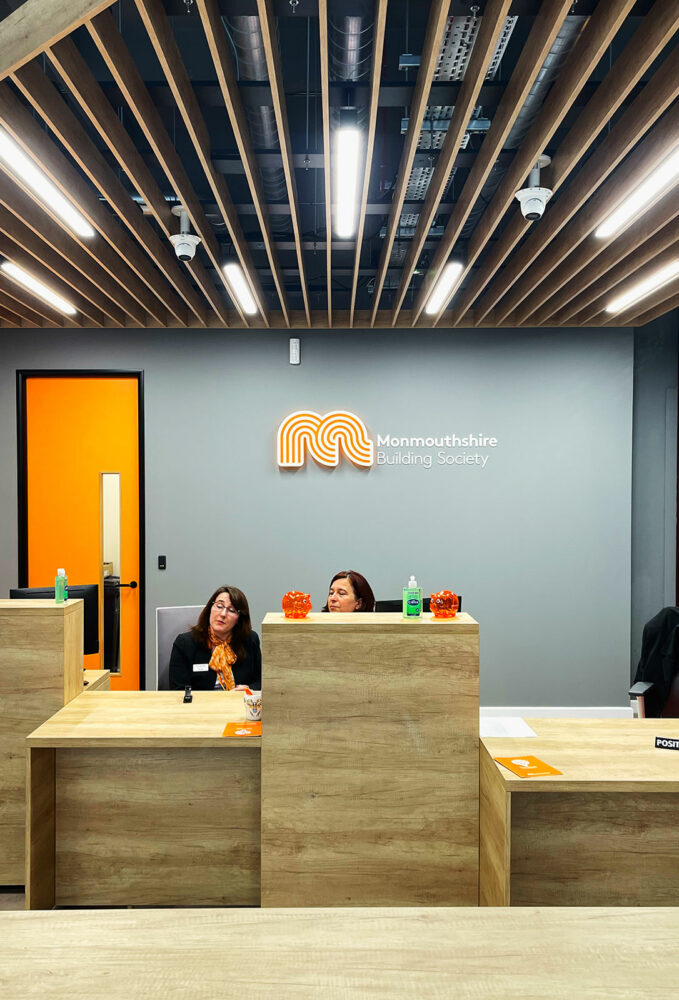 Inside the branch, we fabricated and installed an illuminated sign, lettering once again cut from acrylic, with the logo mark crafted from built up acrylic, and halo backlit with on-brand orange LEDs.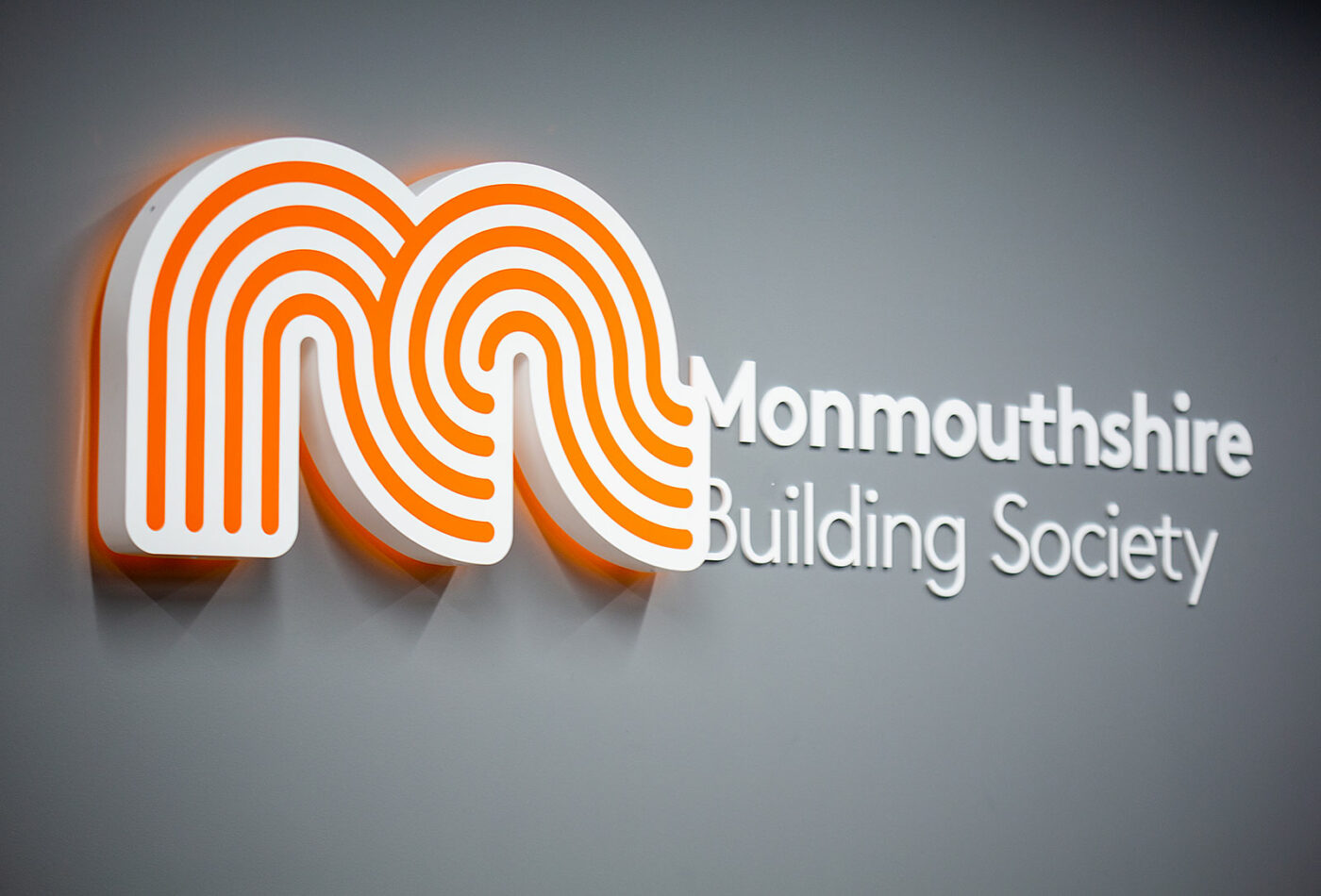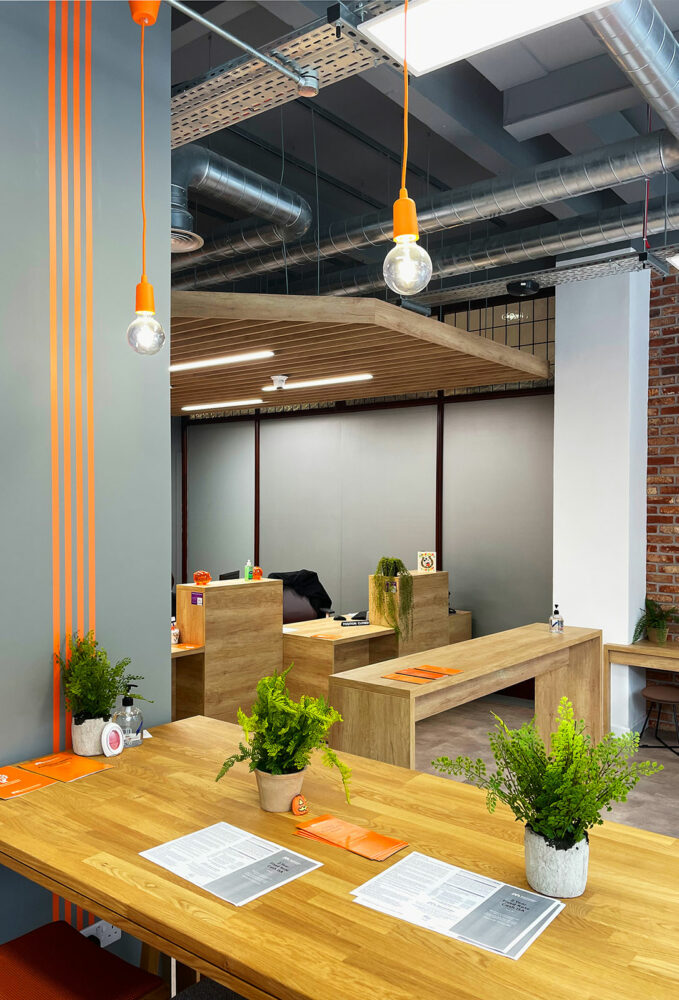 All in the details
With a striking approach to the interior design of the new branch we created and installed a range of detailed vinyl decals that compliment both the brand, and the clean architectural aesthetic of the interior.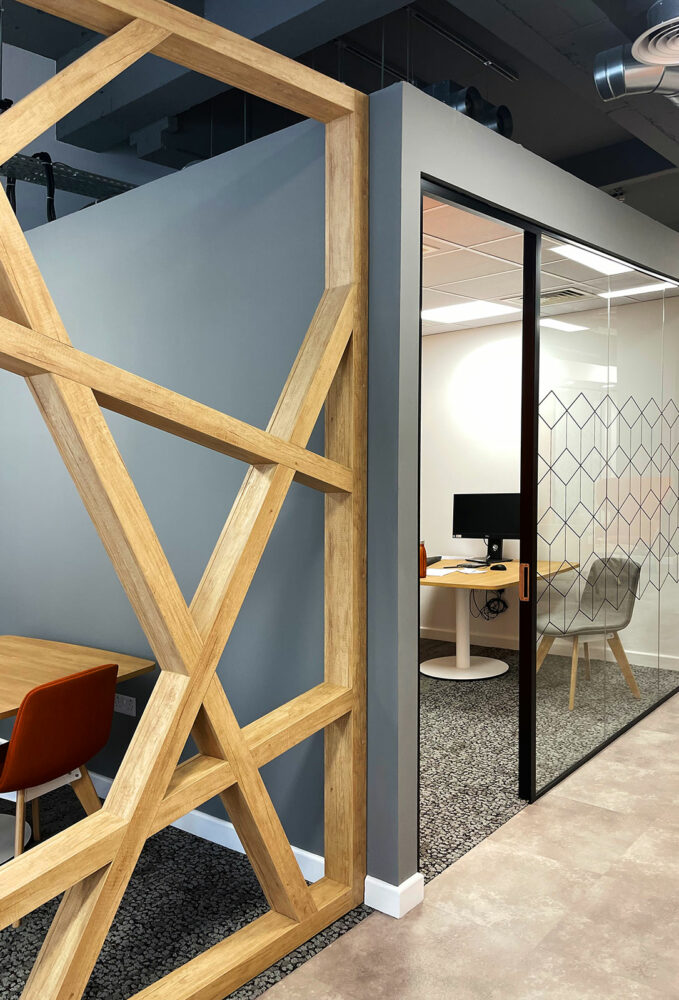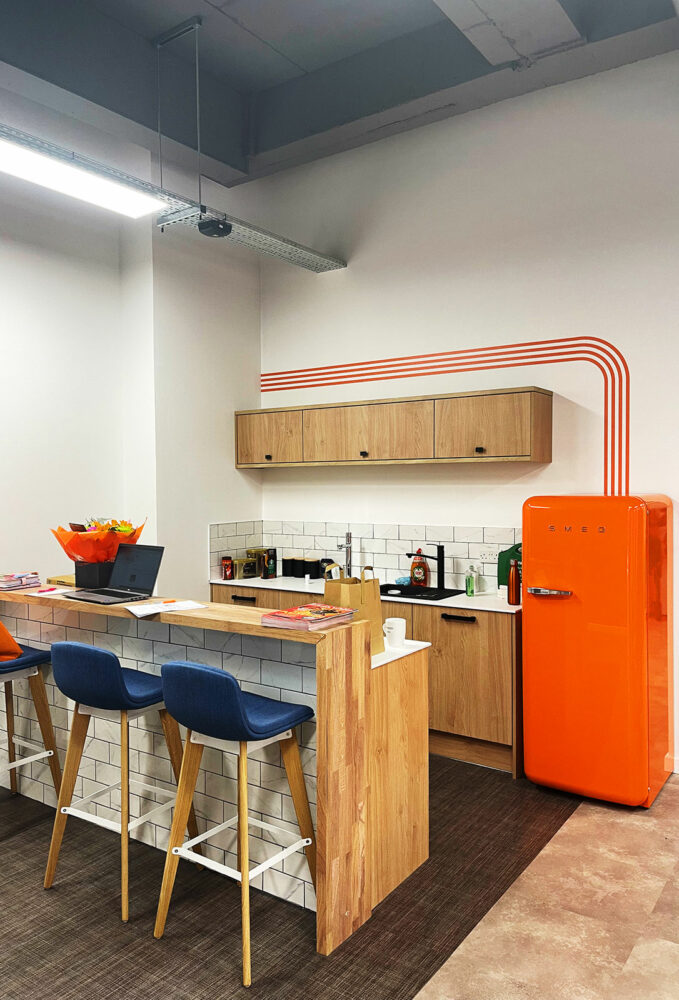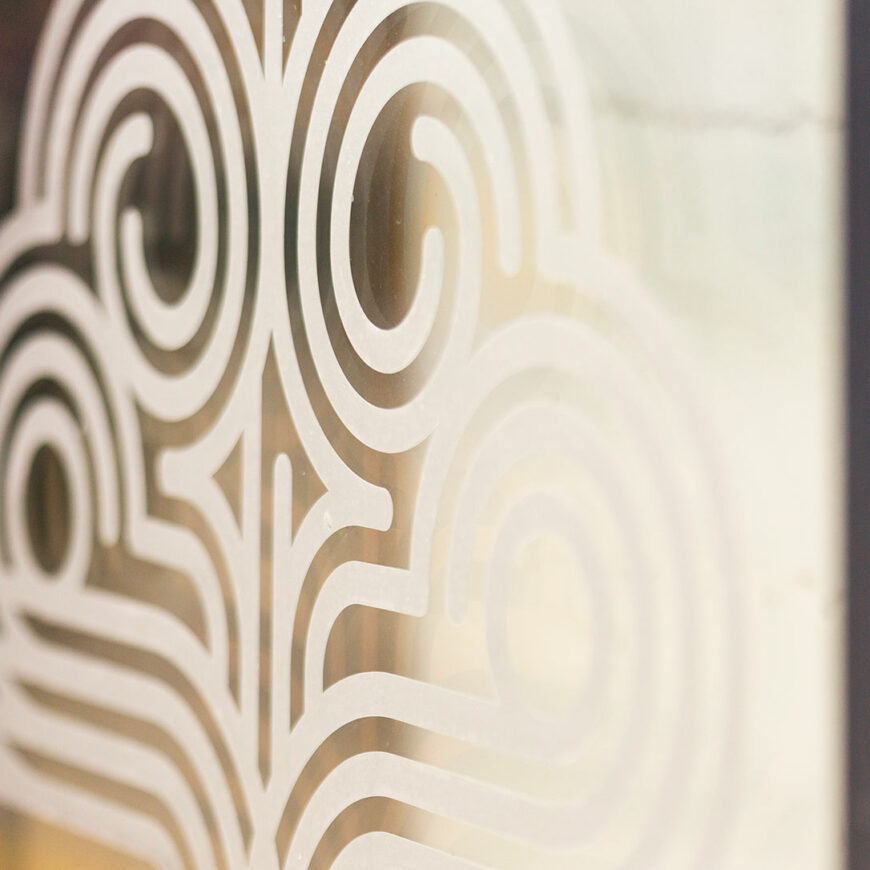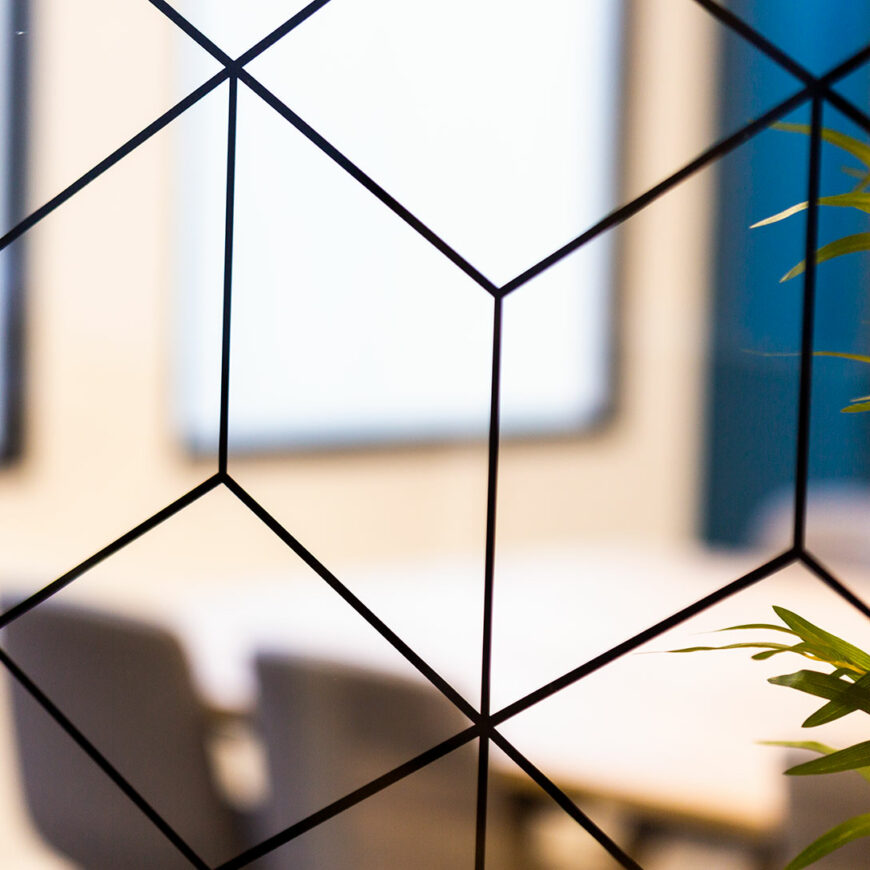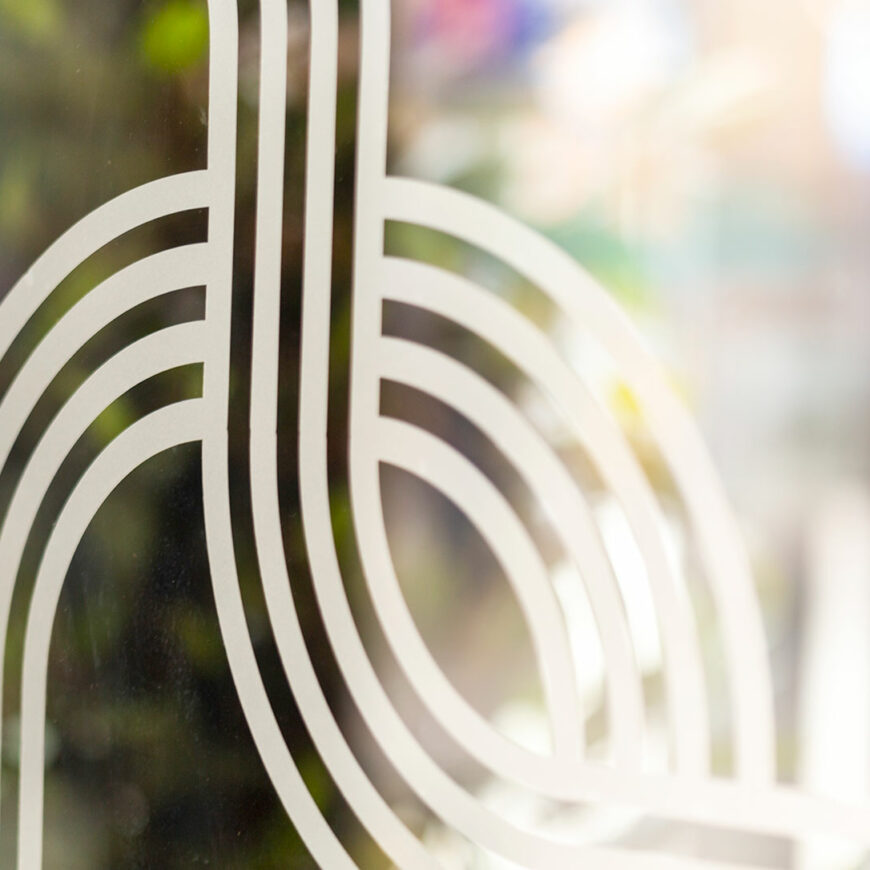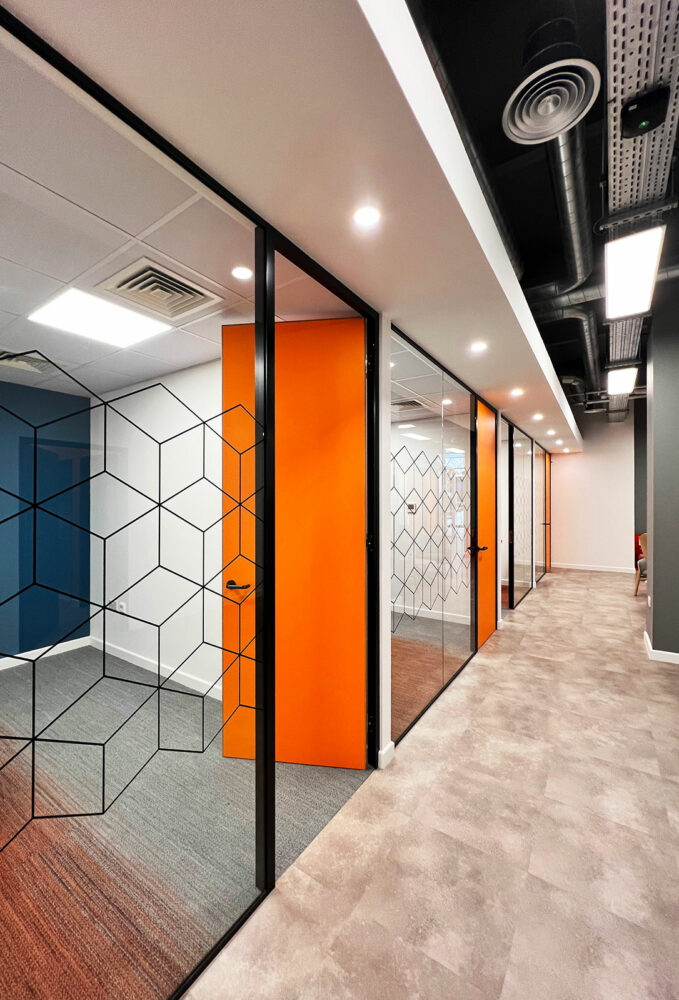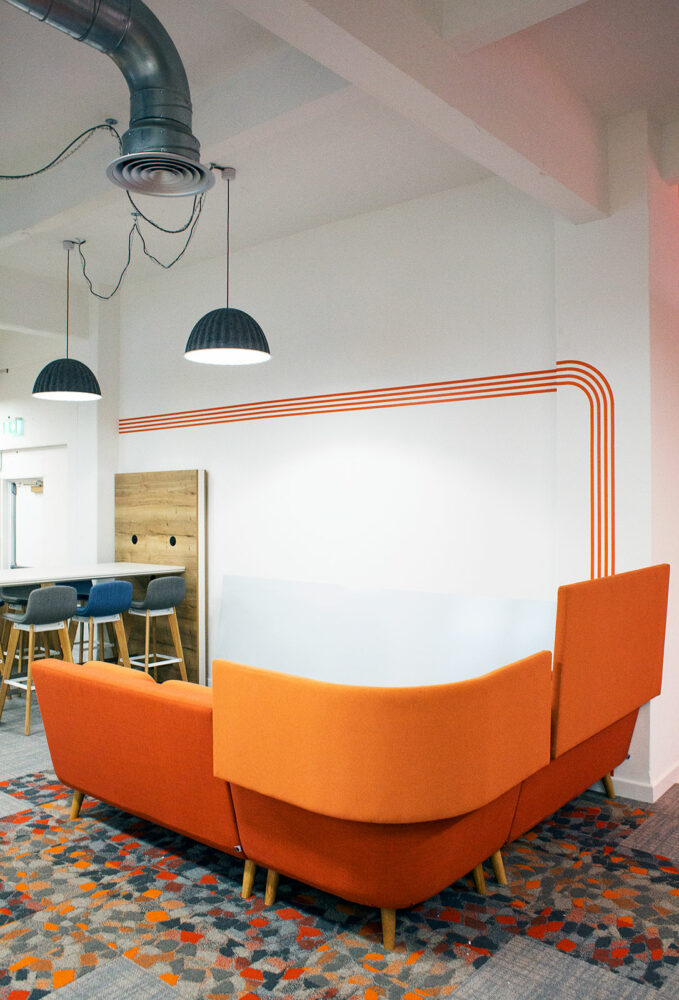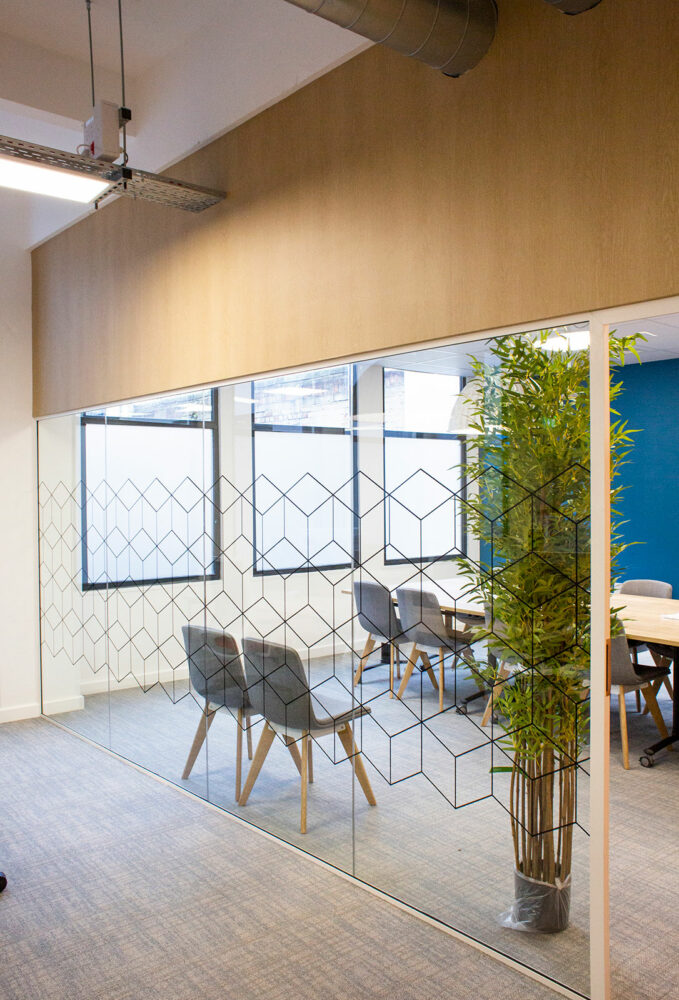 Architectural wrap
As well as adding visual and branded elements, we also added texture and tactility to the office areas of the branch using architectural wrap. Shown here in the image, the wood effect area is actually a premium feel vinyl, that we have used in many settings, such as offices, hotels, and hospitality venues. For Monmouthshire building society we fitted almost 200m2 which as well as saving on a fair few trees, is cost effective looks impressive, warm and professional in the office setting.
Get a quote
See how we can help you with your branding or signage project
Call us on 02920 361 848 to discuss your project
Request a quote online
Request a quote