Location
Cardiff
Services Undertaken
Cardiff based Magic Wrap, is an independent restaurant, that specialises in fresh wraps on the go. We worked with Magic Wrap to realign their brand for greater stand out on their busy high street location and reaffirm their offering by showcasing the food product the focus of the brand! At their new location on Cardiff Queen Street, we designed and created their external signage, consulted on the interior, and designed a variety of decals to bring the interior to life. We also designed and produced a range of marketing materials to showcase the great food that Magic Wrap serve, including posters for feature wraps, new menus and cafe barriers to grab attention on the busy high street.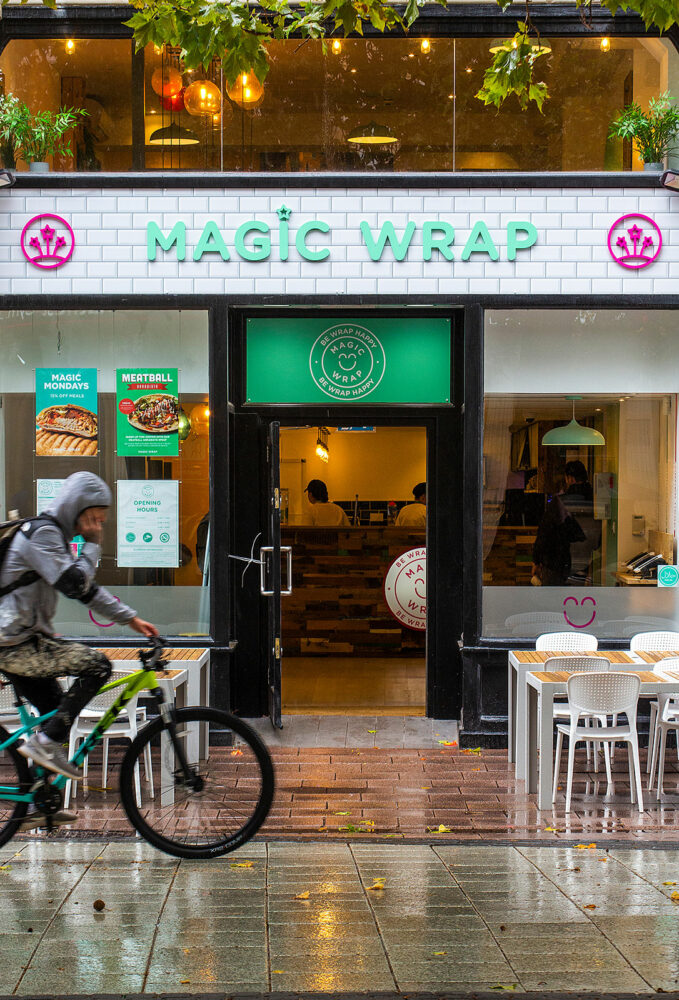 Passing by – Pop in
Situated on Cardiff Queen Street, Magic Wrap really needed to stand out from the crowd, feel inviting and enticing. We designed the storefront to showcase the vibrancy of the brand, with bright and vibrant built up lettering signage set against a tile effect sign tray, vinyl window decals and a range of adverts and offerings with posters and café barriers to really give passers by a sense of what's on offer.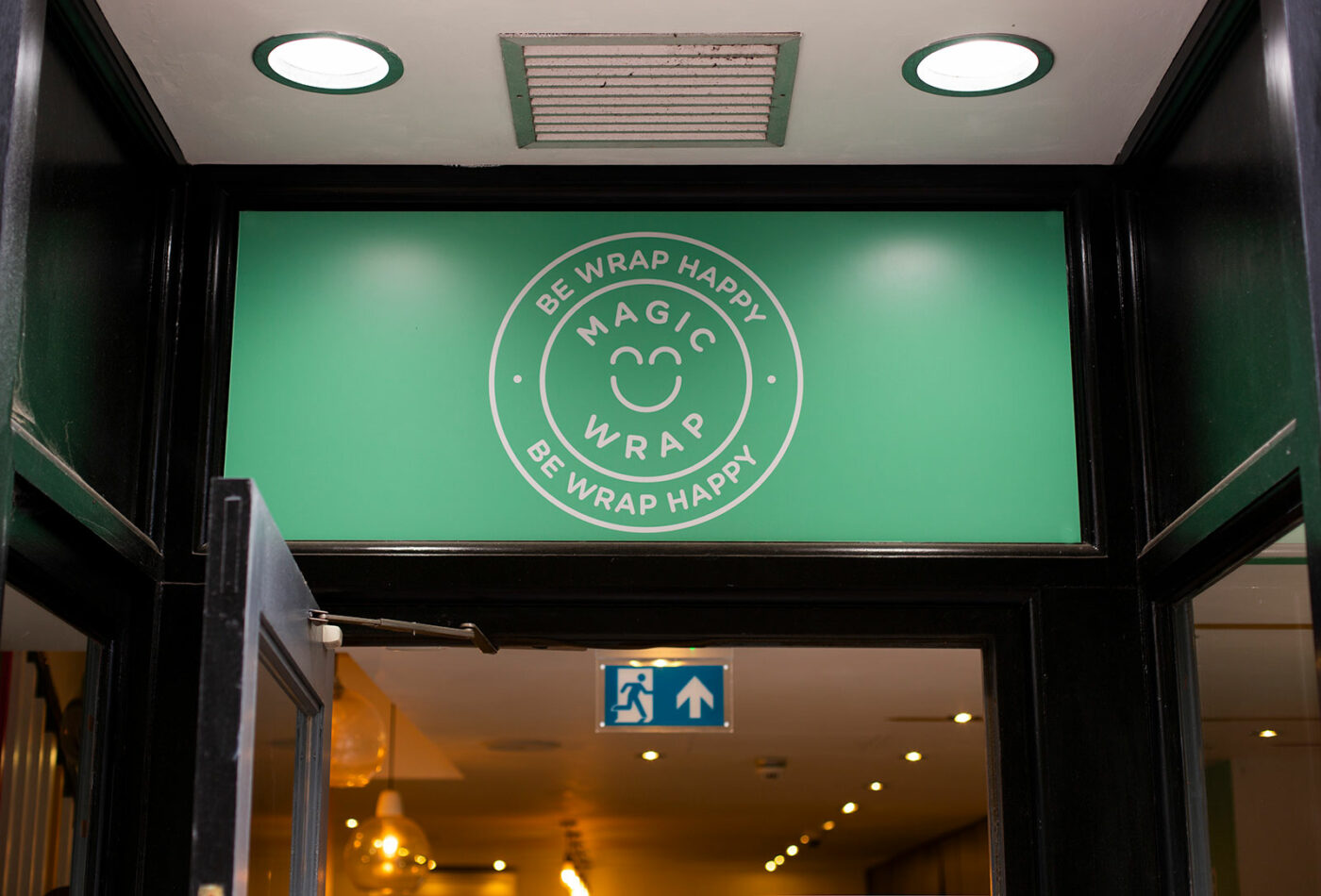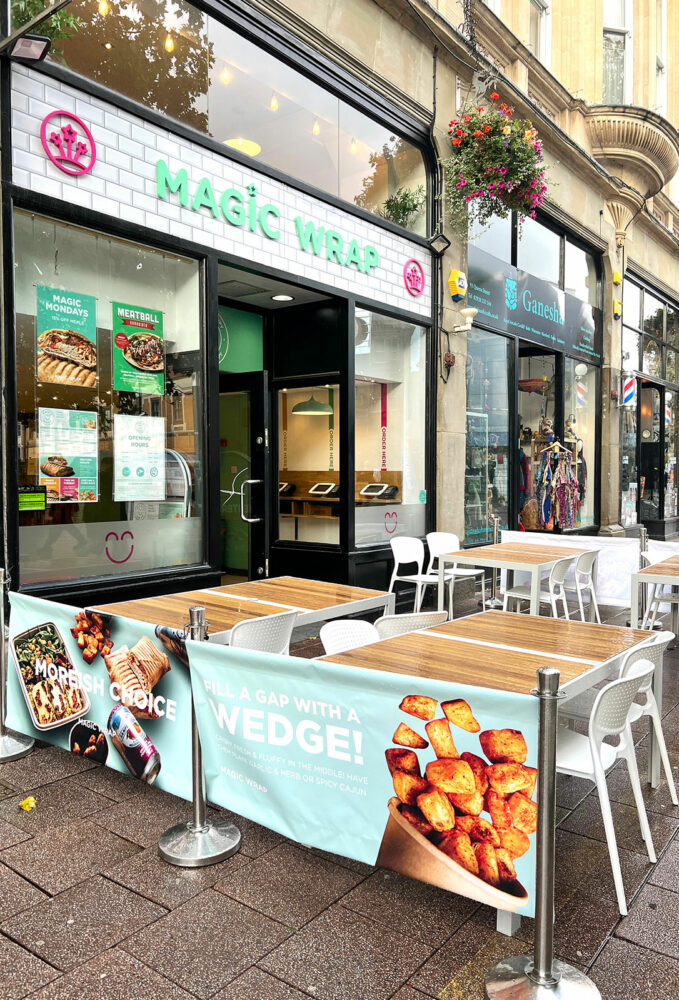 Eat with your eyes
Magic Wrap has always had a strong brand, but had never really showcased it's offering effectively. When were asked to rethink the brand we focussed on showcasing the food as the core focus, we came up with a brand language that uses a play on words to resonate and sum up the offering, and designed a range of posters to showcase offers and limited edition wraps, we also re designed menus to grab more attention from passers by.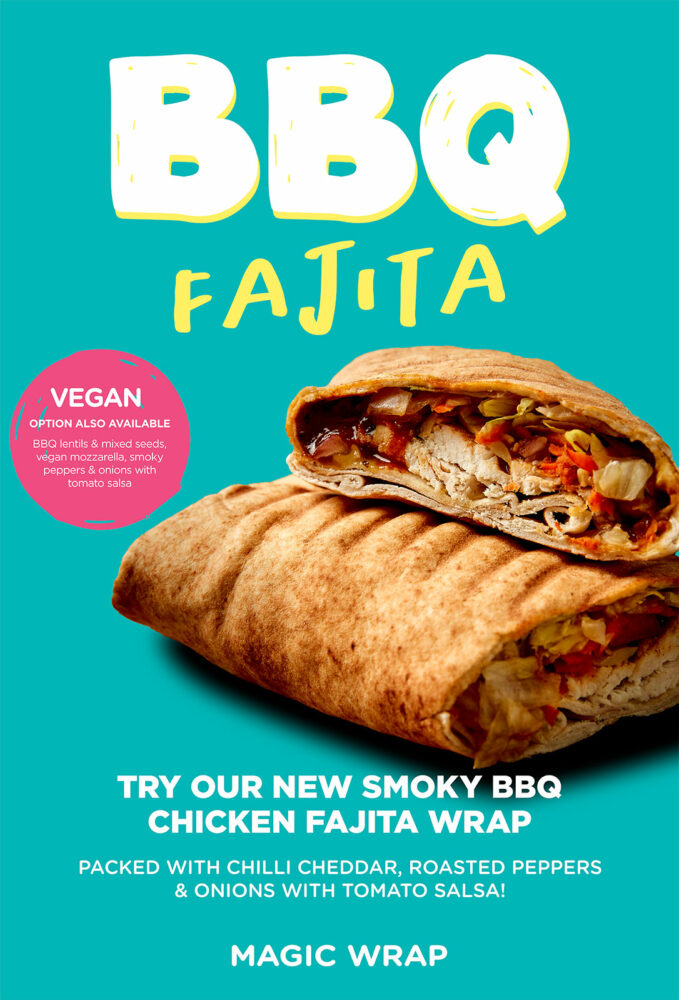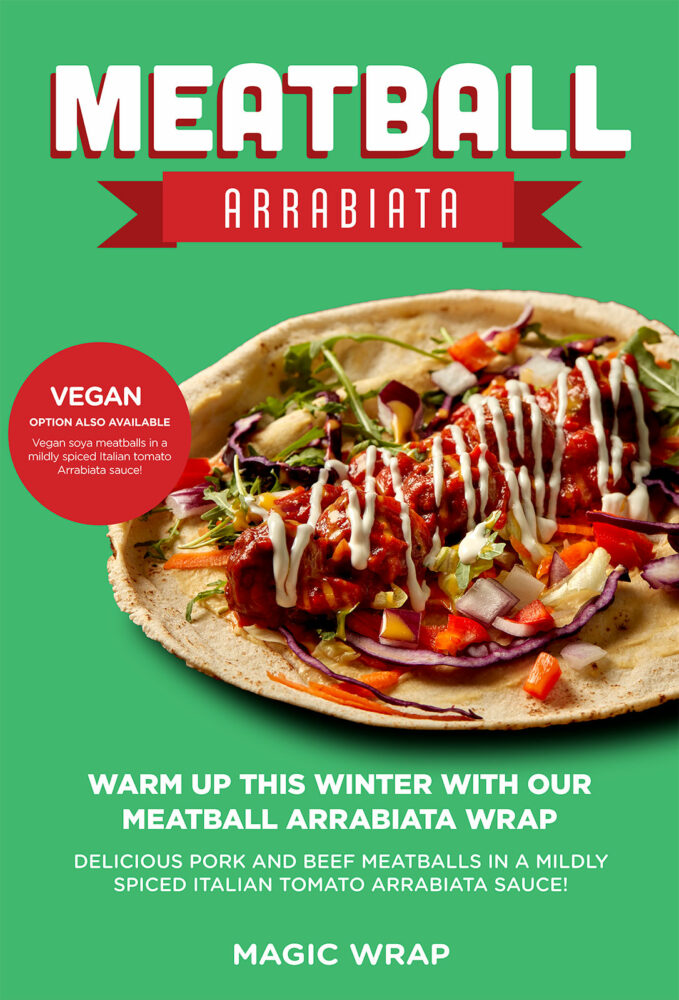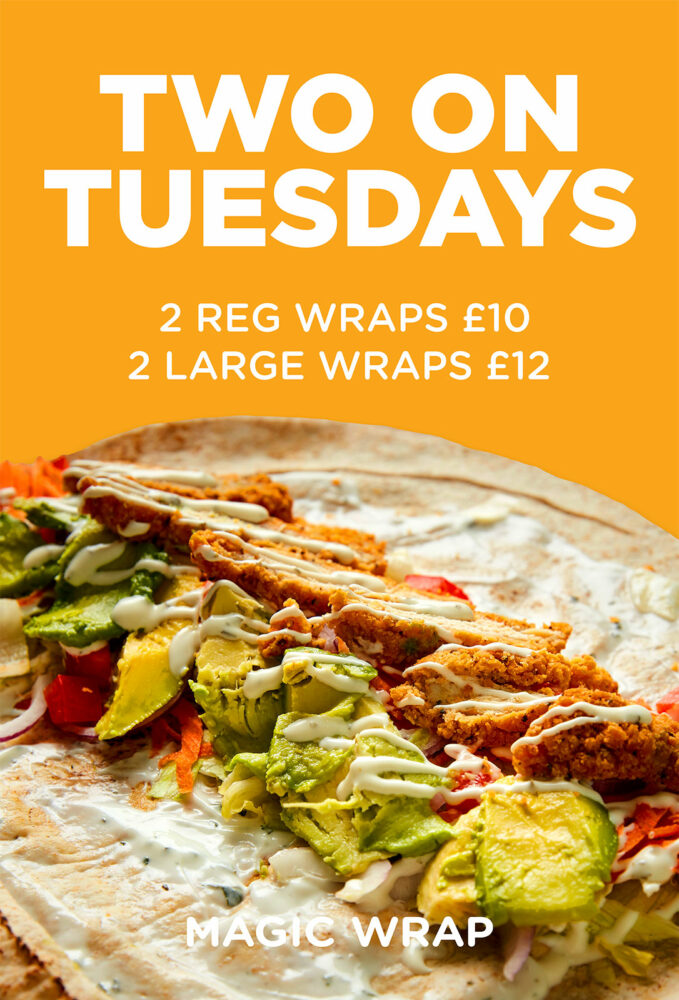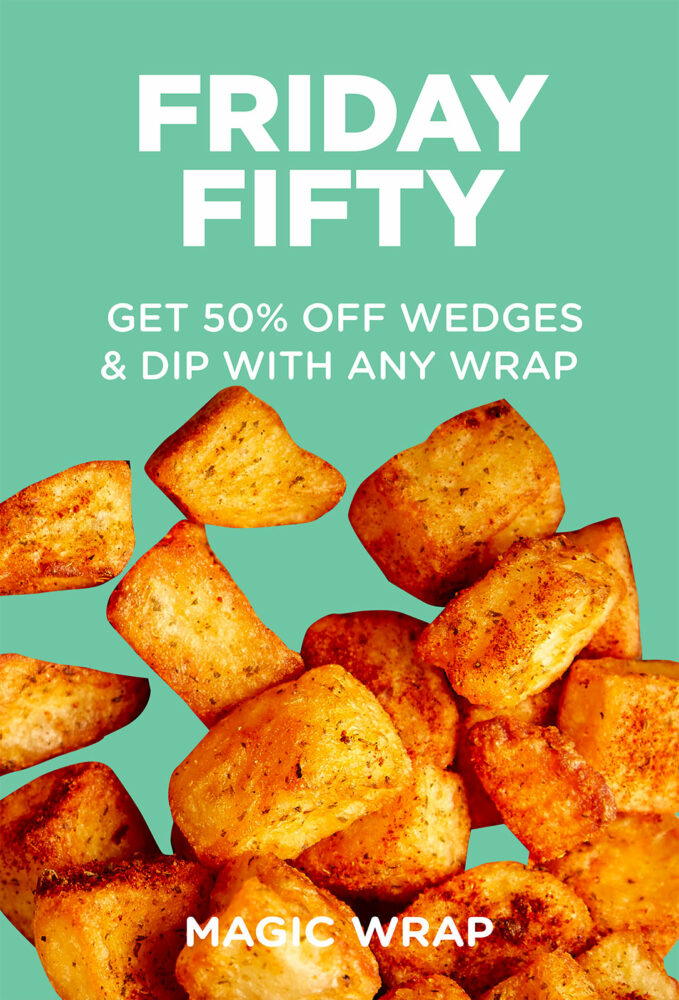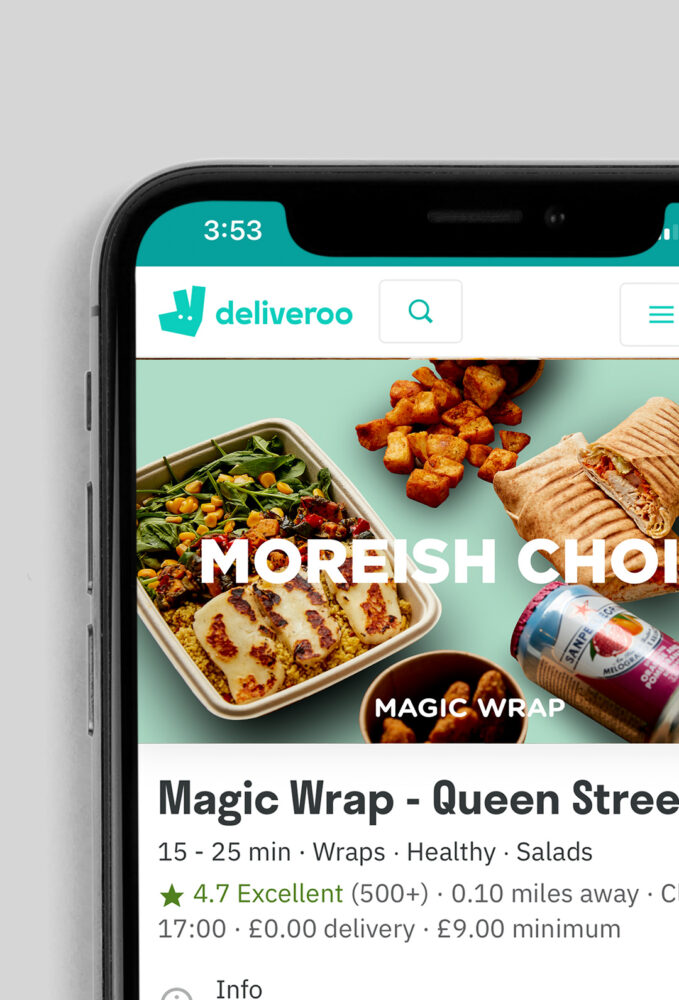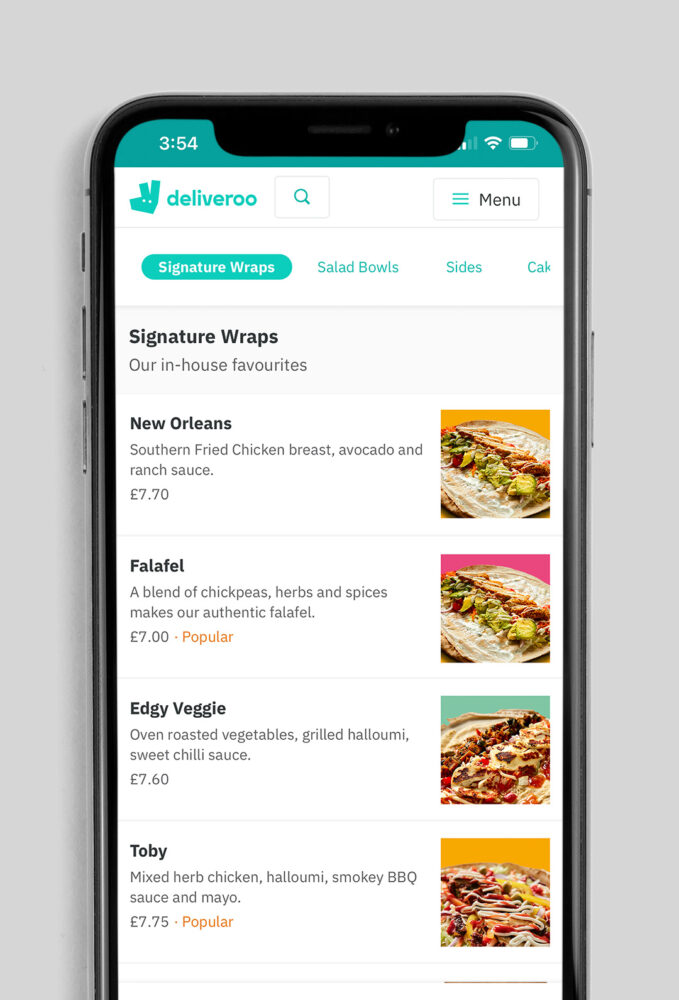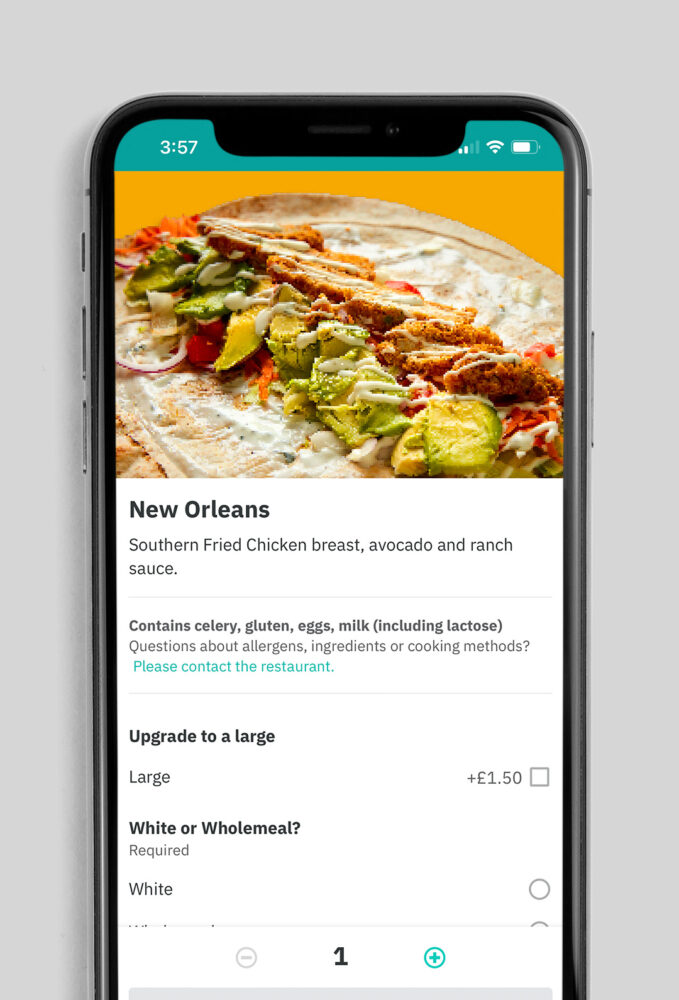 Taking the magic indoors
As well as the exterior, we also designed, produced and fitted a range of striking vinyl graphics and decals to add vibrancy and wayfinding around the restaurant. We specified accent colours for walls and alcoves to add further punch to the interior design.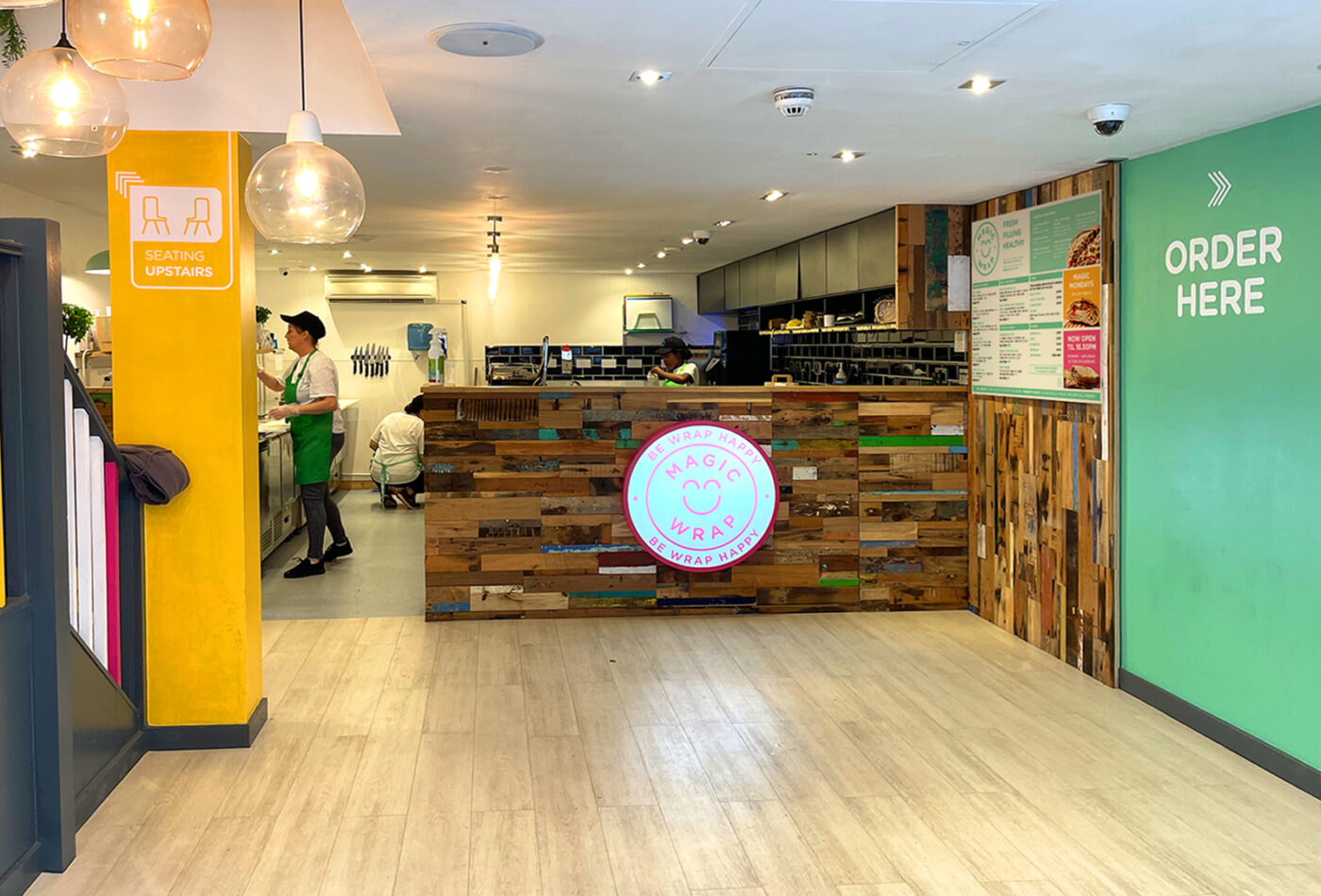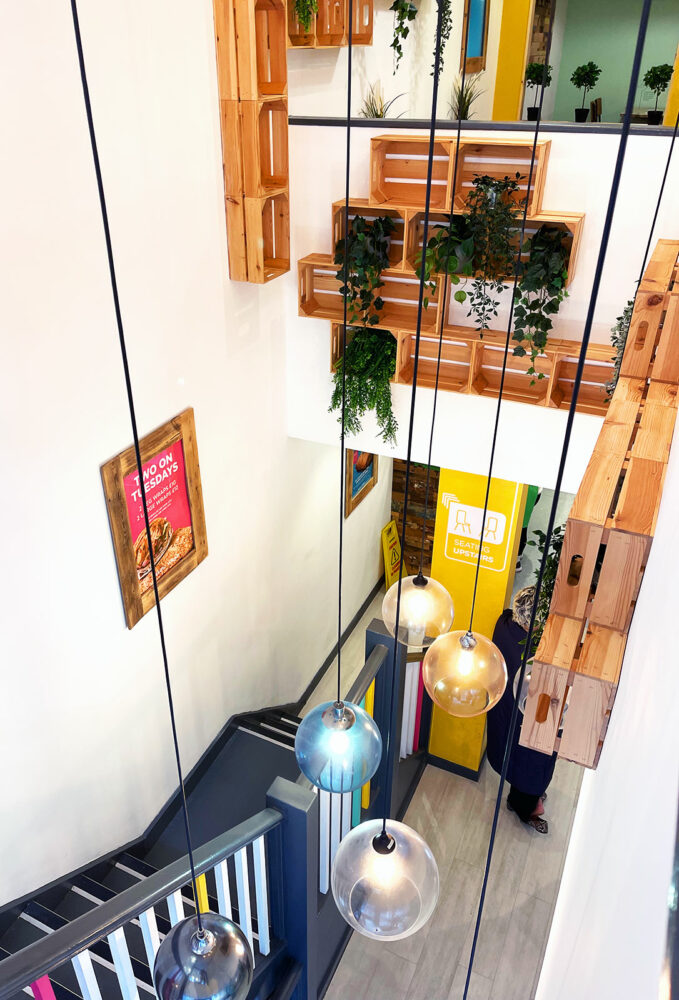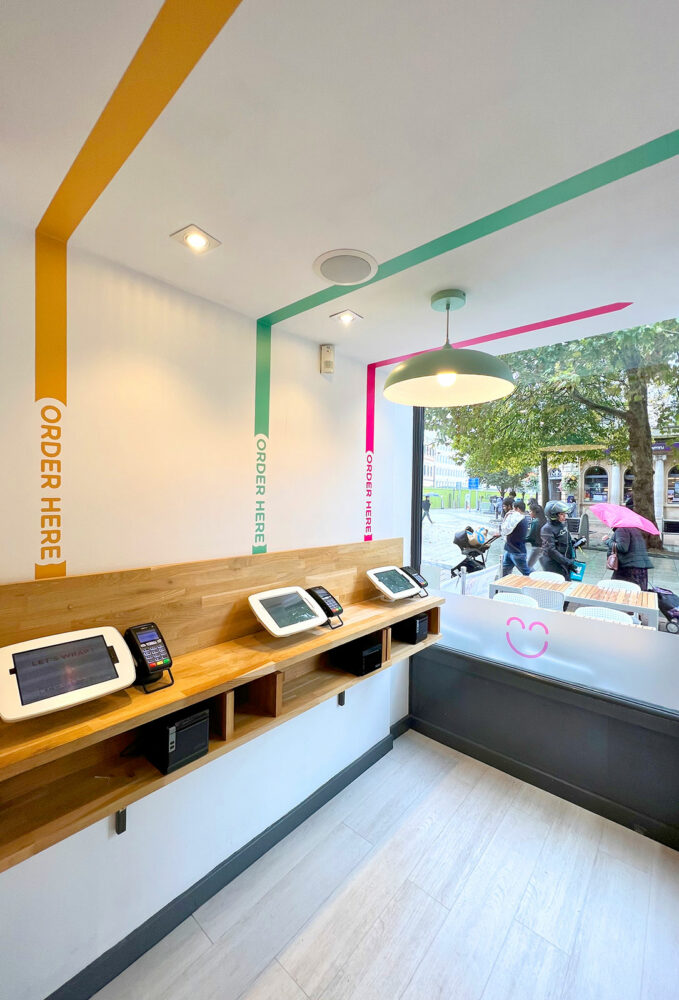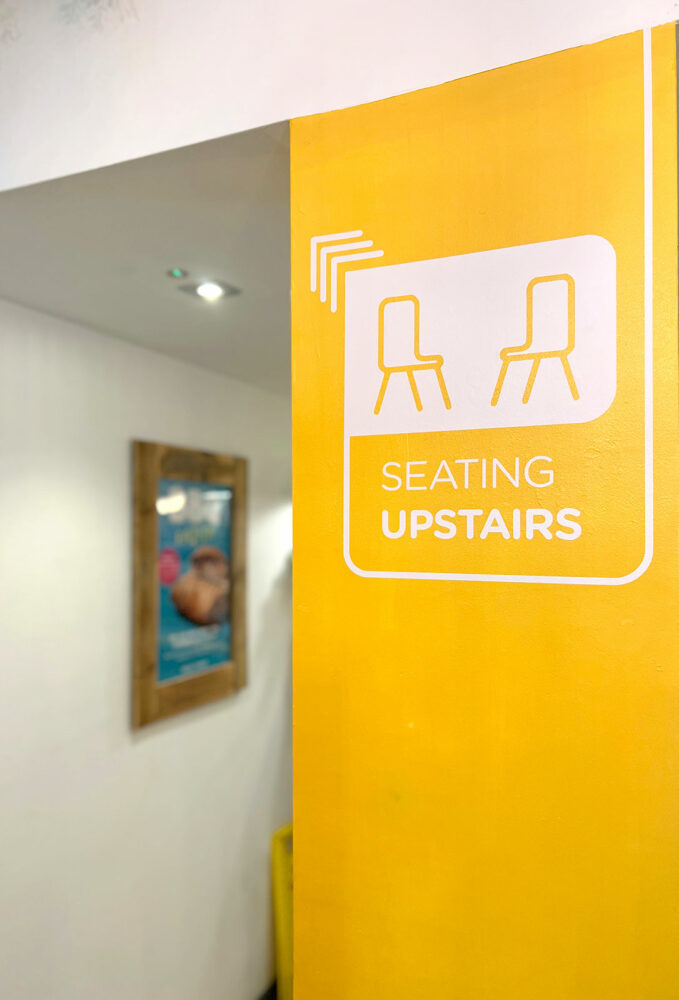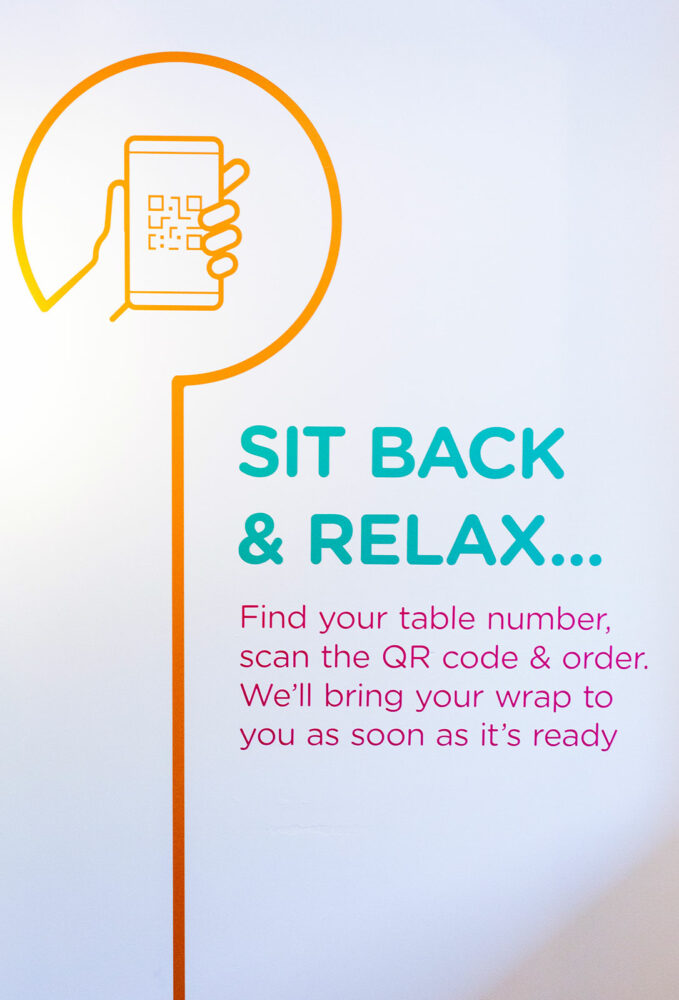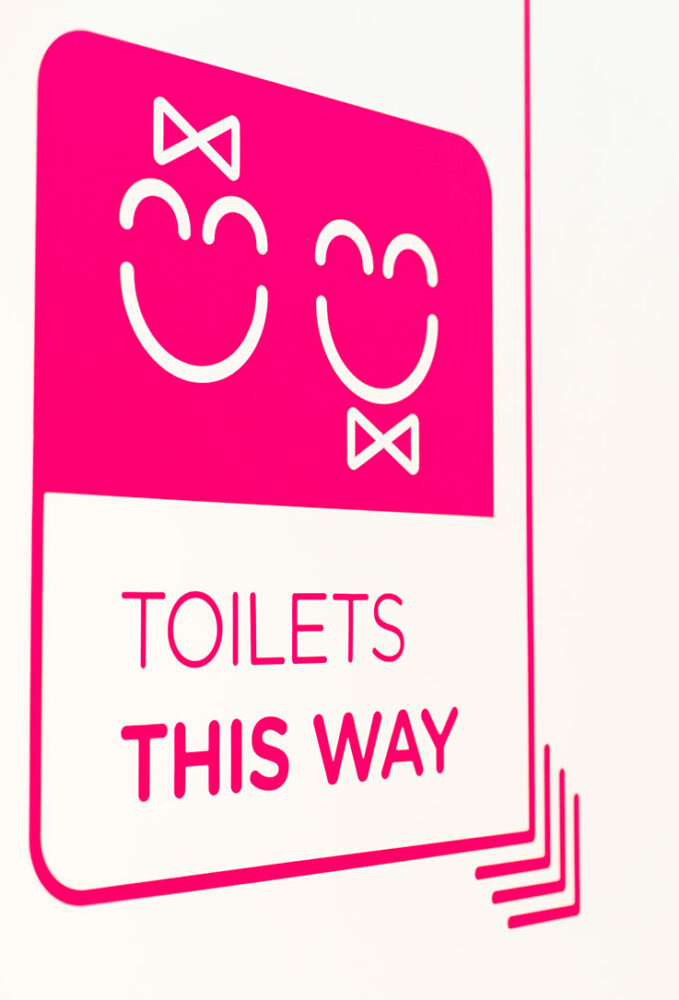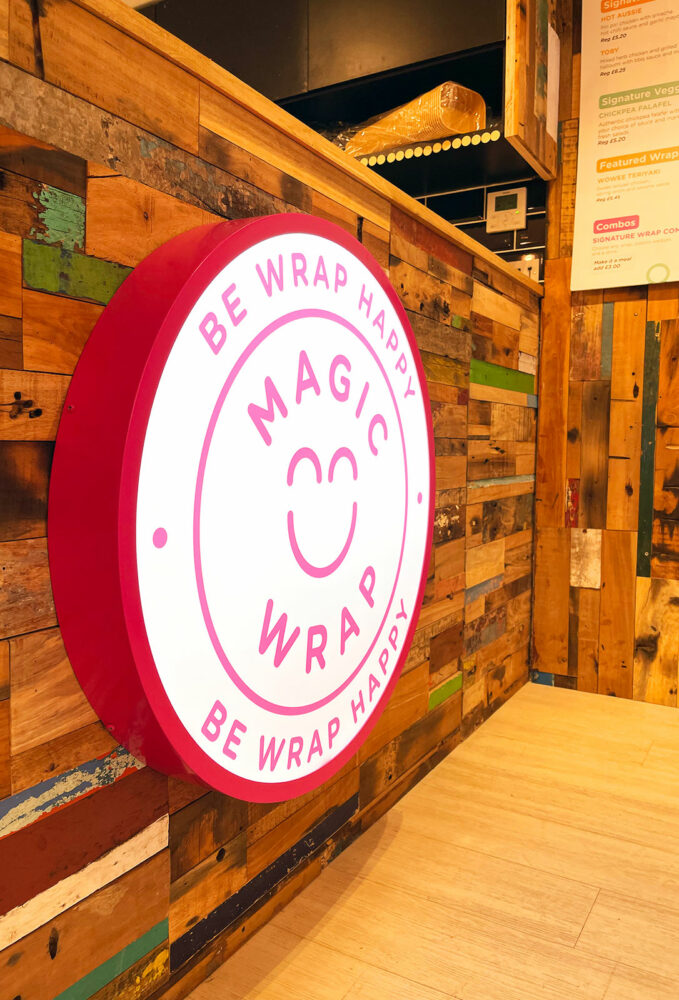 Smiles all round
Center piece to the restaurant, we created a custom branded circular lightbox colour matched with powder coated aluminium for consistency with the brand colour palette. Since working with Magic Wrap to realign their brand, in the first few weeks sales have increased by 40% – Now that's certainly something to be Wrap Happy about!
Get a quote
See how we can help you with your branding or signage project
Call us on 02920 361 848 to discuss your project
Request a quote online
Request a quote