Location
Carnaby Street, London
Services Undertaken
Sauce were tasked with transforming Diesel's flagship UK stores on Carnaby Street, London for a special short-term campaign. We were given just 10 days to survey, produce and install complete sign coverage of their male and female stores.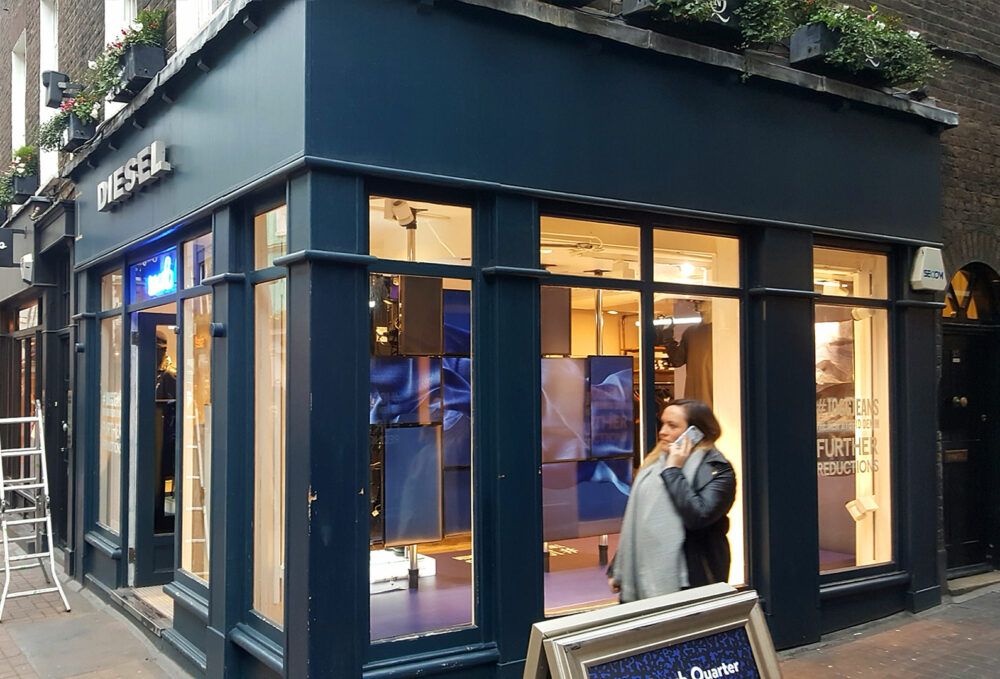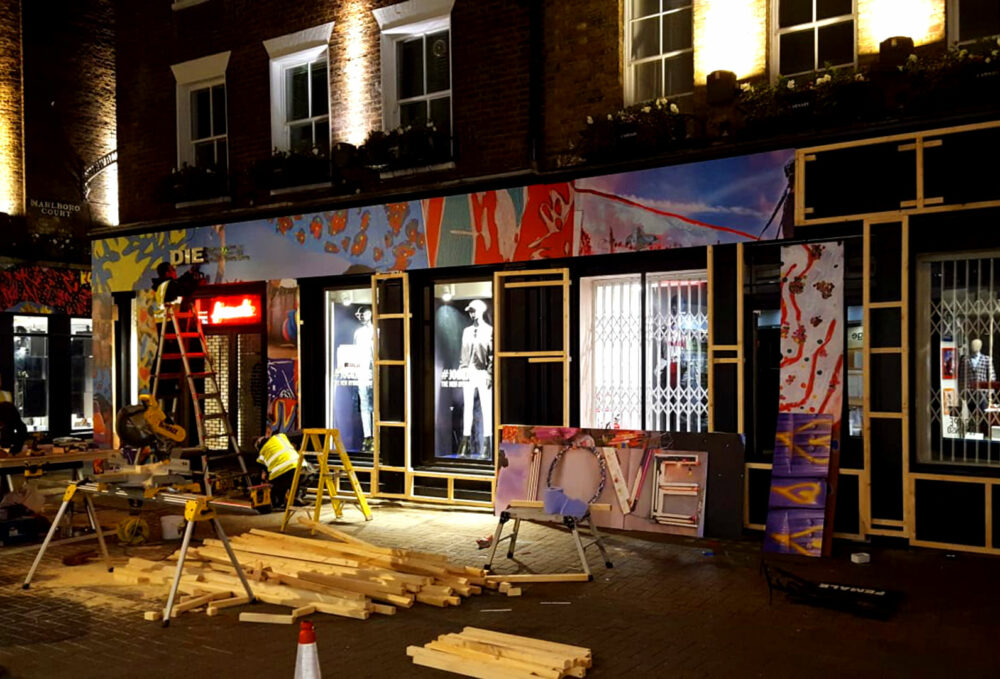 The existing storefronts were of traditional timber construction with decorative moldings and finishes. After conducting the first of two site surveys we arrived at the idea to build out the shop fronts with a wooden framework to give us a level surface to apply the printed aluminum panels to for a stunning retail design.  We then had to accurately work out the finished size every panel needed to be to ensure a perfect result delivered on time. Everything was produced at our factory in South Wales and then our in-house team of fitters installed everything over two nights. Because of the restrictions work couldn't commence until 10pm and had to be cleared down by 6am.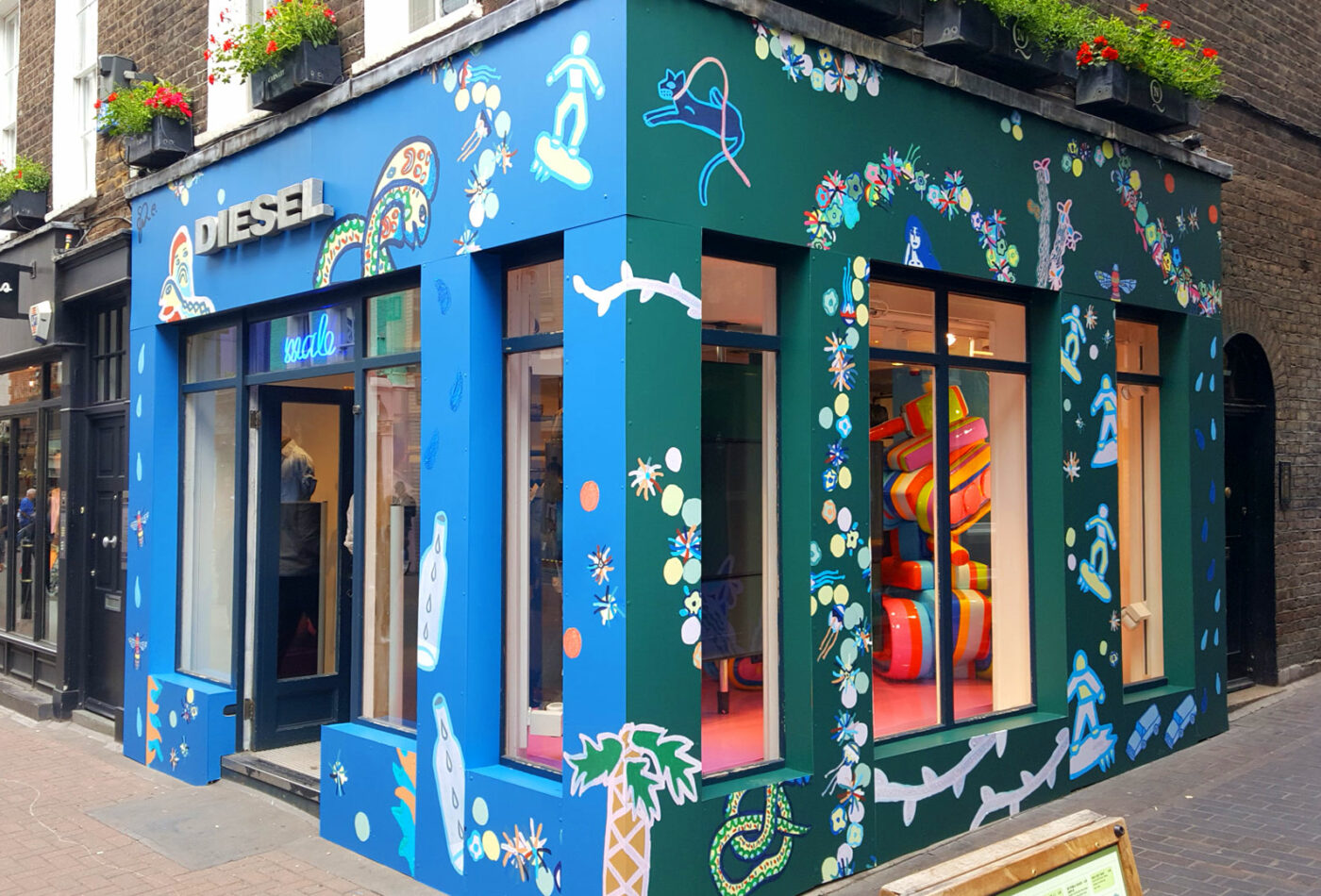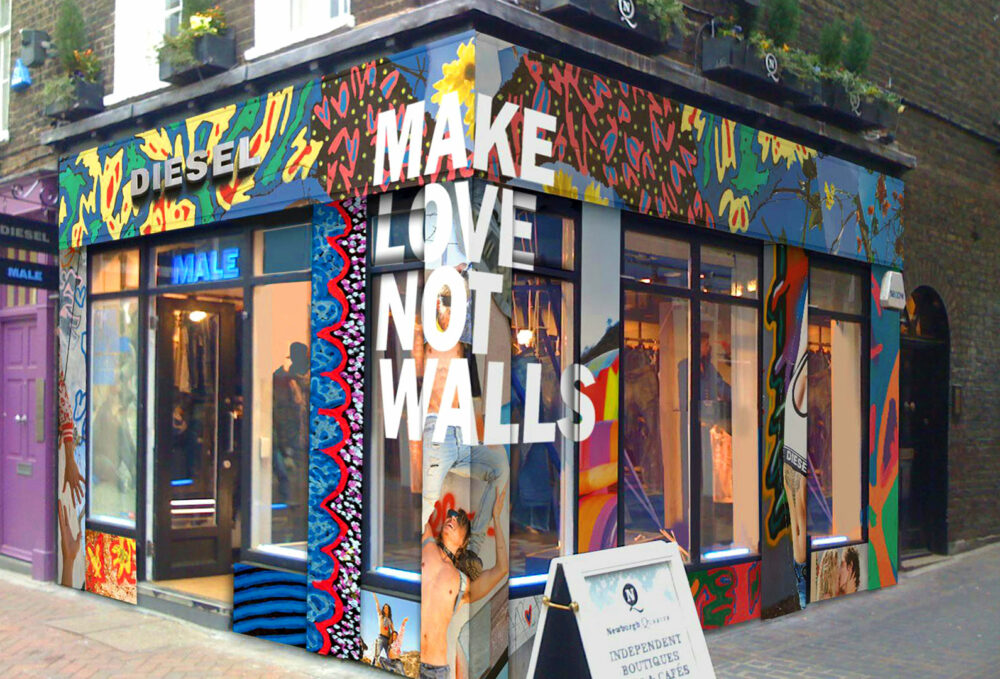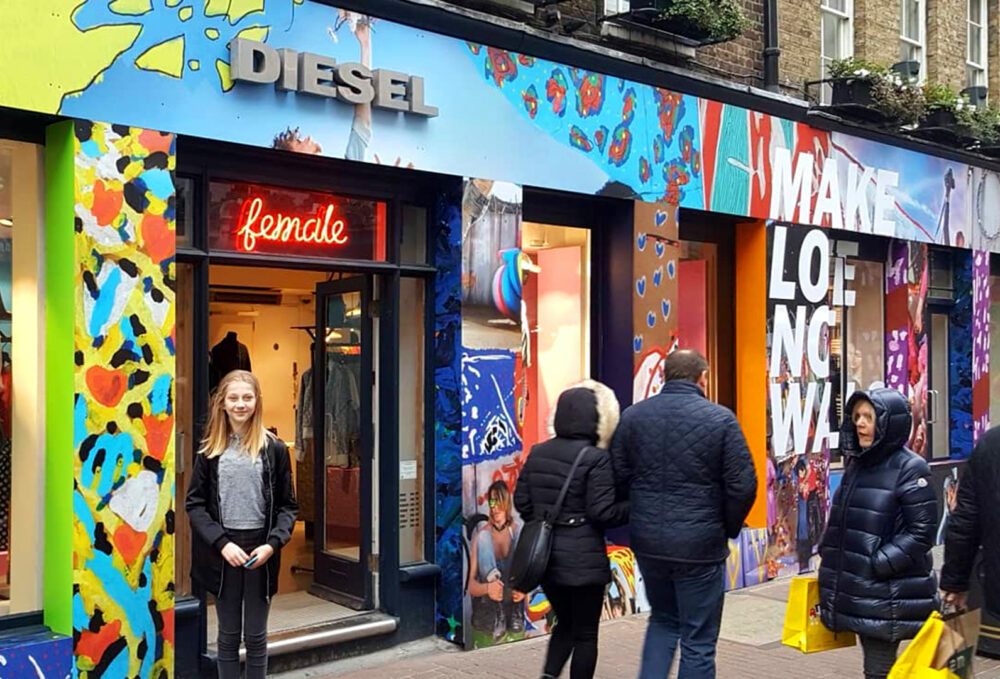 The finished result was spectacular. We were fortunate to be greeted by Diesel's UK Director who was very complimentary and during the discussion we advised him that the hard work had now been done and that if they wanted to run another campaign we could easily recover everything with vinyl graphics at a fraction of the cost of the initial installation. They took us up on this and we wrapped both stores with a new design a few months later.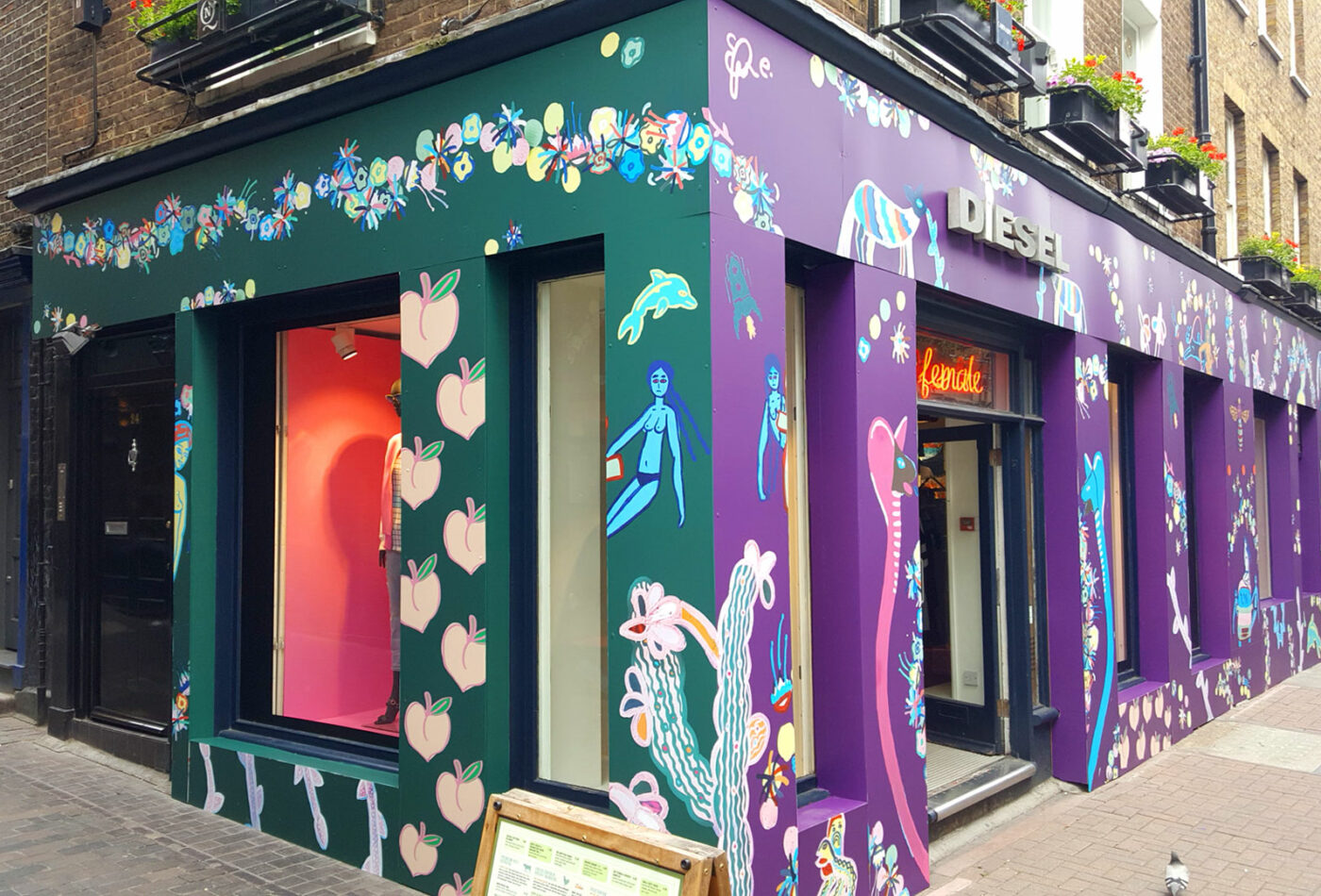 Get a quote
See how we can help you with your branding or signage project
Call us on 02920 361 848 to discuss your project
Request a quote online
Request a quote